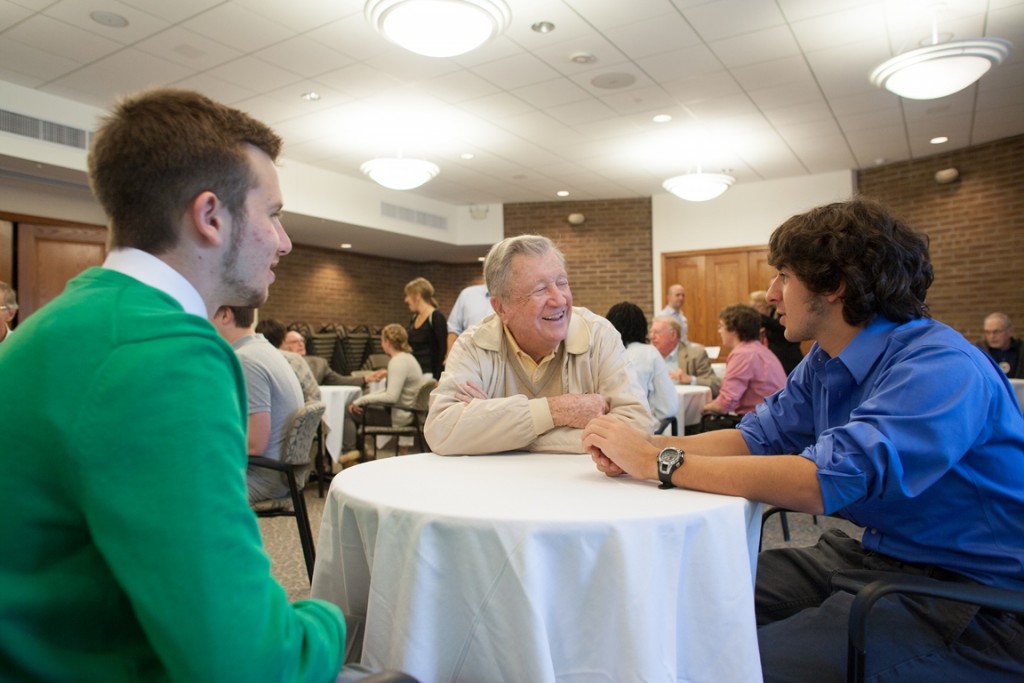 Volunteering at Judson is a very rewarding experience. We encourage people of all ages to become involved with our events and programs. It is a wonderful opportunity to work alongside Judson's staff and meet the residents of our retirement communities. Just complete the appropriate application and we will contact you to discuss your interests further.
Click here to download Volunteer application (Adult 18+)
Click here to download Junior application (14-to-17-year-olds)
Mailing Address:
Volunteer Services Department
Judson at University Circle
2181 Ambleside Drive
Cleveland, OH 44106
For more information contact:
Laura Templar
Volunteer Services 216-791-2359
Fax: 216-791-5595
ltemplar@judsonsmartliving.org
Areas of interest
Activities Assistant: Help the activities staff during exercise, music, arts and crafts or host a coffee hour, call bingo, play bridge or another card game. Take a "stroll" with a resident, pushing his/her wheelchair throughout Judson.
Computer Instructor: On a one-to-one basis, teach residents basic computer skills such as Internet access, e-mail, and word processing.
Discussion Group Leader: Lead a group of 4-8 residents on topics of special interest, current events, music appreciation, literature or theater, drawing from your experiences and/or expertise.
Animal, Plant and Children Activities: Assist in supporting Judson's homelike environment by joining with children as they interact with Judson residents; visiting residents with your certified therapy dog; helping maintain an aviary or bird cages; watering indoor plants or helping with garden activities.
Expressive Arts Center: Share your talents by assisting residents during watercolor, knitting, pottery classes and other creative arts activities.
Friendly Visitor: Become a special friend to nursing care, assisted living or independent residents with special needs. Visit, go on walks or offer reading assistance.
Fun Fair: Sort, price and sell items donated by residents to Judson Manor's on-site resale store.
Mini-mart Clerk: Judson carries basic staples for residents through a small mini-mart. As a clerk, you'll ask patrons what they need, gather and ring up the items, and handle cash transactions. Special training and commitment involved with this position.
Musical Accompaniment: Facilitate a sing-a-long, perform a concert, or provide background music in Judson's assisted living or nursing care areas. On-site piano available or bring your own instrument.
Office Assistant: Provide clerical support to various departments; help with word processing, data entry, photocopying and filing.
Special Events: Serve as a host/hostess for parties in Nursing Care or Assisted Living and for events sponsored by various departments.