Independent Living in Cleveland, Ohio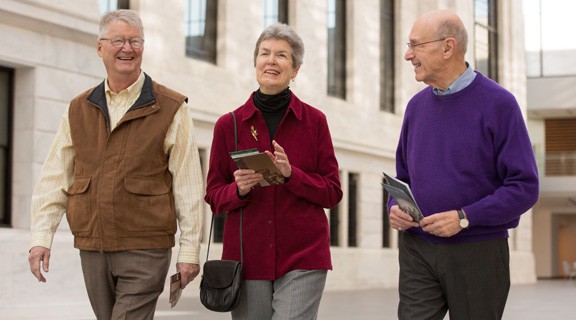 The Judson Smart Living® philosophy is all about independent living as you choose.
Judson operates three continuing care retirement communities (CCRC) in Cleveland, Ohio. The CCRC model provides independent living and multiple levels of assisted living including memory care, skilled nursing, short-term rehabilitation and home care. As a resident in our independent senior living communities, you'll be secure in knowing you have the option to modify your living arrangement to suit your specific needs at any given time.
Judson's Independent Living Communities
Judson's communities Judson Park and Judson Manor are located in the University Circle neighborhood, Cleveland's cultural, educational and healthcare hub. South Franklin Circle is located in the picturesque Chagrin Valley. At Judson, we allow you to focus on your own independent living lifestyle, but also offer you peace of mind if a healthcare or other issue should arise.
Independent Living Amenities
We offer Independent Living residents amenities that help take away the burden of maintaining a home including:
Maintenance service
Snow removal
Landscaping/lawn care
Housekeeping
Linen service
And more
Dining Options
Arrays of dining options are available with a flexible dining allowance. In the spirit of independence, you're not limited to eating a set number of meals per month or even eating at a set time each day.
Lifelong Learning & Lifestyle Enrichment
Access to programs both on-and-off-campus enable you to continue lifelong interests or discover new ones that will stimulate your mind, body and spirit. Many choose to be involved in clubs or committees and help enrich the lifestyle that already exists.
24 Hour Security & Emergency Services
While taking advantage of everything mentioned have the priceless feeling of peace of mind with 24 hour security, a wireless emergency call system and access to all levels of health support and services should anything change and you need it.
To learn more about Independent Living with Judson, check out any one of our three locations: