Premier Independent Living that's Ahead of the Curve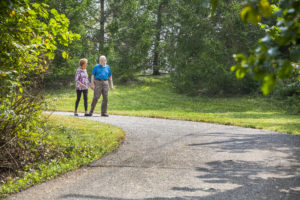 Set upon 90 pristine acres the senior independent living apartments at South Franklin Circle features wide open green spaces, while offering a truly engaging lifestyle within the quaint village of Chagrin Falls. Our wide array of floor plans for apartments, town homes, garden homes and cottages suits every need, and diverse cultural and intellectual programs capture the most varied of interests.
Transportation is also available between South Franklin Circle, Judson Park and Judson Manor so that residents may take advantage of various activities, dining experiences and special programs as well as other destinations in University Circle.
Our Independent Living Community at South Franklin Circle Features:
The ability to modify your living arrangements at any time
The peace of mind of having on-campus healthcare
The freedom of maintenance-free living
Access to world class amenities such as the pool, spa and fitness studio (see details)
Wellness and education programs both on and off campus (see details)
24 hour security and wireless emergency call system