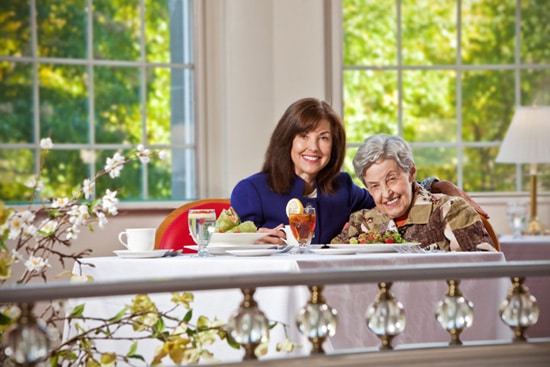 As an assisted living resident at Judson Manor in Cleveland, you will have as much independence as you'd like with the knowledge that personal care and support services are available when you need them.
Judson Manor's assisted living neighborhood, The Terrace, offers unique accommodations and easy access to Judson programs and amenities.
Located in the heart of University Circle, Cleveland's cultural center, Judson Manor offers unparalleled cultural and educational opportunities, plus easy access to the world-class healthcare of Cleveland Clinic and University Hospitals.
Judson Manor Assisted Living Services and Amenities:
Assistance with bathing, personal care, incontinence care, dressing, and other activities of daily living
All meals included
Housekeeping and laundry services
Utilities including basic satellite television, heat, air conditioning, water, electricity, and trash removal
Health and Wellness programs including fitness classes, personal training*, fitness center, and massage*
Social, recreational, cultural, and educational opportunities within a supportive environment
Scheduled group and individual transportation coordination*
Maintenance, repairs, grounds keeping and snow removal
Access to physician services
Rehabilitation service with physical, occupational, and speech therapy available on-site
24-hour emergency response system and 24-hour nursing support
Medication monitoring and administration
Dining options and meals, which include the Wade Park Grill, Terrace dining room and Lincoln Dining Room
Memory support programs
Hospice and Palliative Care
24-hour security
Property taxes
Salon services available*
*Additional fees apply