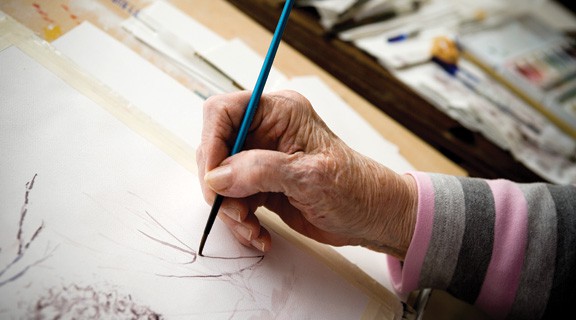 Our Person-Centered Approach to Memory Support
Judson Smart Living® strives to enhance the lives of each resident through kindness, compassion and a thorough understanding of the challenges memory loss presents.
Judson's memory support program is accredited by Comfort Matters®, a practice that was developed at the Beatitudes Campus in Arizona, through more than a decade of research around person centered health care practices. It also incorporates the latest science on supporting people who live with dementia, including Alzheimer's disease.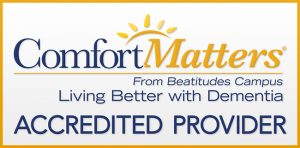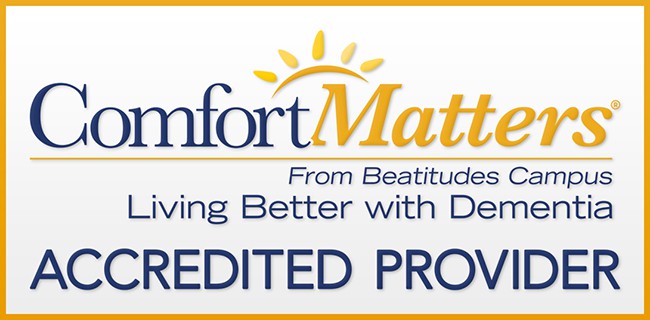 Comfort Matters® offers a holistic and integrated approach to improve quality of care and the quality of life for persons with dementia. The first step in designing a care plan that is unique to each individual is to understand the totality of each person.
These key concepts are at the core of how Judson approaches
Each individual and their needs:
Incorporates each person's life story into his or her care plan
Empowers caregivers to do whatever is needed to make each person comfortable at all times
Creates a personalized homelike environment
Anticipates each person's needs rather than responding primarily to discomfort or behaviors
What You Can Expect at Judson
Judson offers a secure assisted living memory care lifestyle with a warm social atmosphere for individuals with Alzheimer's, dementia and other cognitive challenges. Our staff works closely with the resident as well as the resident's family members, friends and physician to create the support each individual needs.
Memory Care includes:
Specifically designed programs, therapeutic art and music programs, and social outings
Wellness programs including daily group exercises and individual fitness opportunities
Full meals and dining options
Assistance with bathing, personal care, dressing, incontinence, and other activities of daily living
Access to physician services and 24-hour on-site nursing support
Medication monitoring and administration
On-site physical, occupational, and speech therapy
Scheduled group transportation
Housekeeping and laundry services
To learn more about Memory Support Services with Judson, check out any one of our three locations: