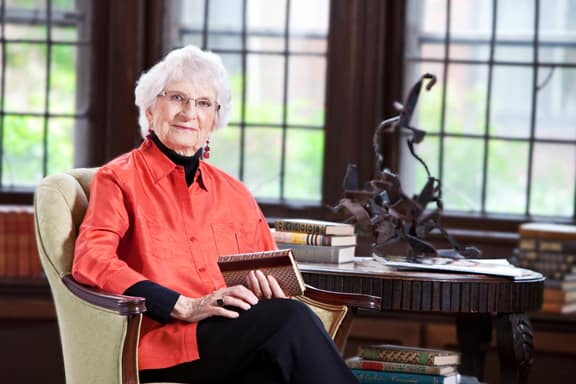 Luxury Retirement Living that's Ahead of the Curve
For many of us, life has come full circle, and we find ourselves at an extraordinary time in life when we can once again focus on new discoveries, intellectual and artistic pursuits and a healthy, active lifestyle.
A carefully restored architectural gem nestled within University Circle, Judson Manor provides a wide array of cultural and educational opportunities which are easily accessible on campus as well as just outside your door.
Judson Manor residents enjoy the elegance and comfort of the:
Beautiful lobby
Ballroom
Glass-enclosed penthouse
Open-air rooftop garden
Fitness center
Manor Mart convenience store
Judson Manor offers the best Independent Retirement Living in Northeast Ohio.
Two magnificent concert pianos – a beautifully restored Bechstein and a Steinway Grand, located in our ballroom, attract performances from accomplished soloists and ensembles. Our artist-in-residence program creates intergenerational collaboration in music and the visual arts, and has resulted in remarkable performances and friendships that inspire intellectual and artistic vibrancy.