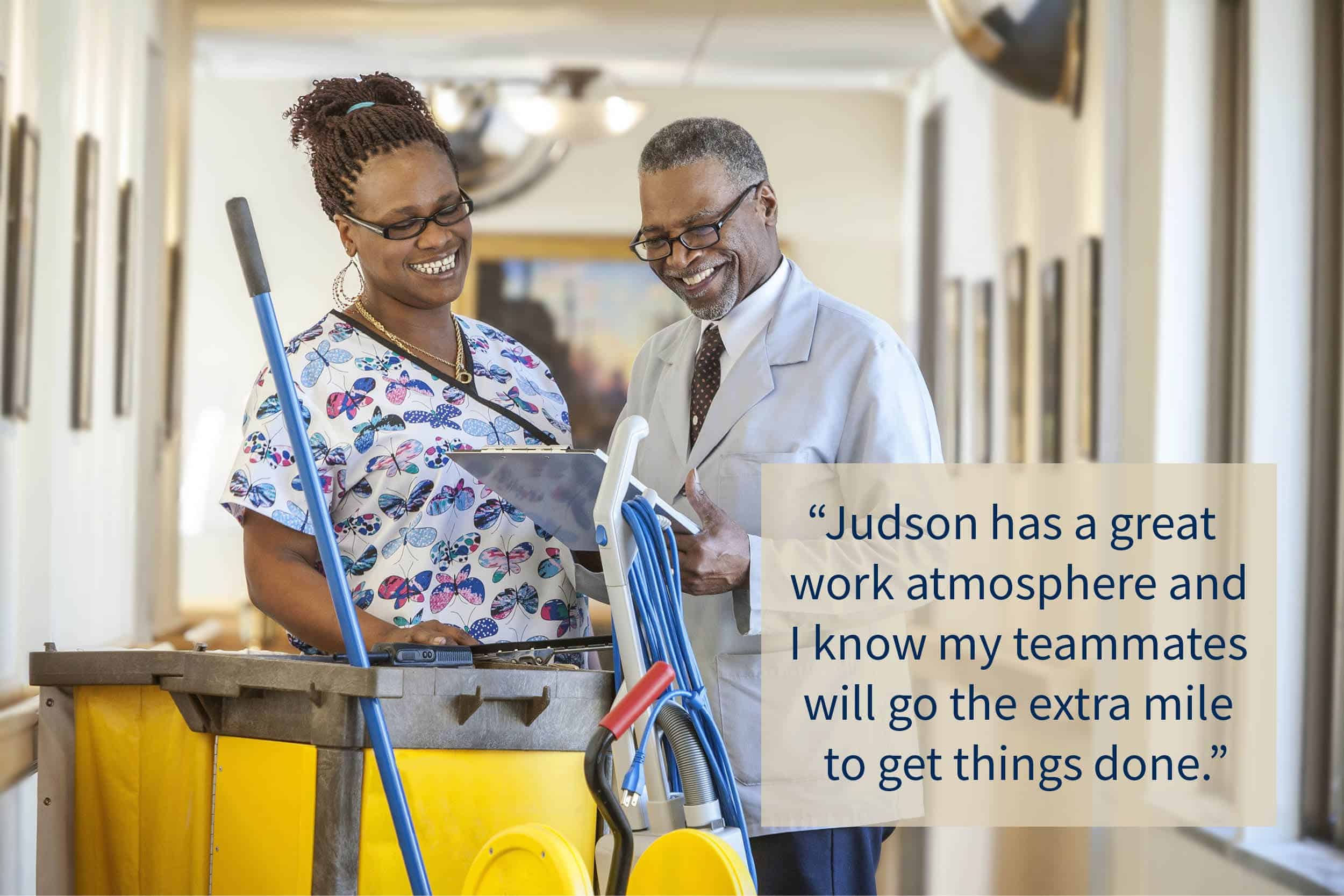 A career at Judson means you will be connected, inspired, and engaged to make a difference in the lives of others every day. We fulfill our mission of Bringing Community to Life with you through our core values of Respectfulness, Empowerment, Communication, Integrity, Teamwork, and Excellence. Whether you are a seasoned professional or just starting your career, Judson is a place where you have opportunities to grow and are recognized for the meaningful work you do in a positive, inclusive environment.
Judson has a long history of excellence in senior living. Since 1906, Judson has been offering innovative programs, lifelong learning opportunities, customized support services in a variety of settings, and a health center that consistently receives a 5-star rating. Judson is a not-for-profit, non-denominational organization with deep roots in Northeast Ohio.
Judson Park – Nestled in the tree-lined streets of Cleveland Heights surrounded by park-like grounds, beautiful gardens and is just minutes away from University Circle.
Judson Manor – A 1920's architectural gem that has been restored and renovated with modern amenities, located in the heart of University Circle.
South Franklin Circle – Set upon more than 90 acres of woodlands, walking trails, and pond and located just minutes from the heart of Chagrin Falls.
Judson at Home – An innovative membership program provides services that support older adults with a goal of continuing to live independently in their homes.
Judson's three beautiful campuses offer exceptional settings and comprehensive senior living services in a Continuing Care Retirement Community (CCRC) setting.
Services offered include:
Independent Living
Assisted Living
Memory Care
Short Term Rehabilitative and Skilled Nursing in our consistently rated 5-star Judson Health Center
Judson at Home
Judson Home Care
Judson Hospice