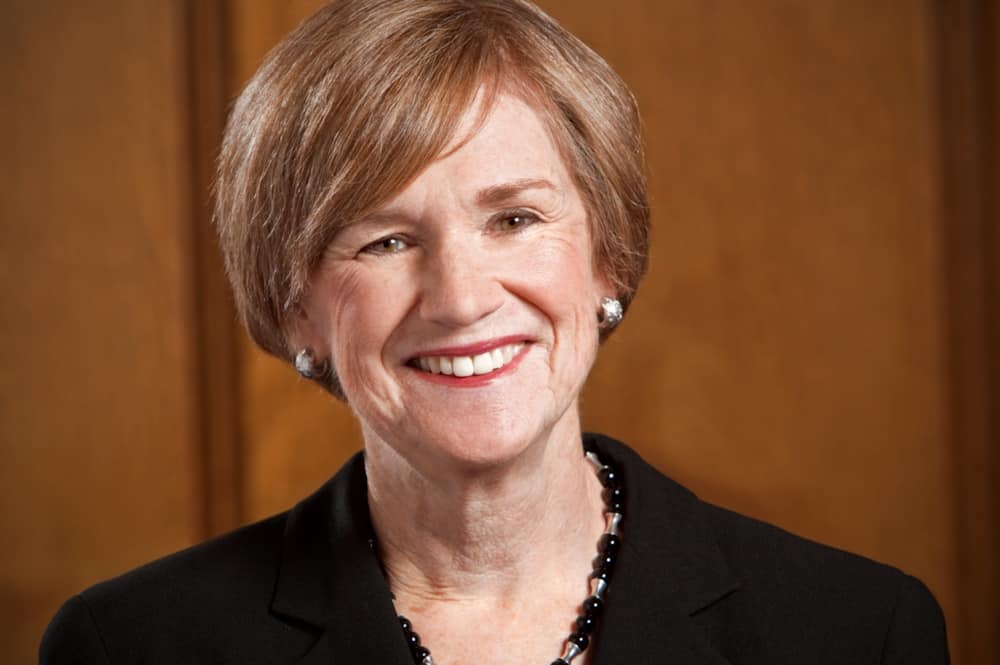 Dear Friends,
A few years ago, the beautiful macramé art work on this page, designed by artist Simone Samuels, a resident at Judson Park, graced the cover of Judson's Annual Report.  I think it's a wonderful metaphor for Judson's not-for-profit mission of creating community with older adults for connection, engagement and
support.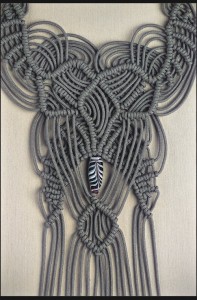 Macramé exudes strength as intricate knots connect and tie into a complicated yet simple larger design.
If we stand back and look at the full piece we see harmony, balance and a complete picture.  The beauty is also in the detail, the creativity of the different knots that both blend in and also standout to make a statement.
Similar to the art of macramé, our overall Judson community is all about ties and connections.  There are so many stories, so many opportunities for people to connect within the Park, Judson Manor, South Franklin Circle, between all three, and with our larger Northern Ohio community.
Connections occur around both common and new interests.   They can be of the same age cohort or intergenerational.  They can be about the cultural hub of University Circle, the land of the Western Reserve in the Chagrin Valley, or of a
regional perspective.  Often the connections are about giving back—making a meaningful contribution to strengthen our community.
As we get older, connecting can be challenging—especially if we rely on the methods of our younger years.  Careers wind down, family and old friends move away, and familiar social circles change.
One of the biggest benefits of a Judson community is the ease with which individuals connect with each other and share new ideas.  We inspire one another as we apply our expertise to new endeavors, discover new friends, or introduce someone to a familiar cause or program.
Together these connecting ties define the living macramé of Judson.  Many lives tied together to form a community—a creative and enduring work of art.
Sincerely,
Cynthia H. Dunn
President & CEO, Judson Services, Inc.
---
About Cynthia H. Dunn,
President & CEO Judson Services, Inc.
Ms. Dunn is president and CEO of Judson Services, Inc. (JSI) a not-for-profit corporation that operates four subsidiary corporations:
Judson at University Circle, comprised of two continuing care retirement communities (CCRC) Judson Park and Judson Manor
South Franklin Circle, a third CCRC located in Chagrin Falls
Judson Home Care, which includes Judson Smart Living at Home and Judson Hospice
Judson Foundation, which raises funds to support the services offered by the other three subsidiaries
Collectively the organization provides programs and services to thousands in Northeast Ohio. Ms. Dunn has over 35 years of experience in senior living and services and has served as JSI CEO since 1992.
Ms. Dunn currently serves on the board of University Circle Inc, Rose Centers for Aging Well (formerly Golden Age Centers of Cleveland), Chagrin Arts and GroundWorks Dance Theatre.
In 2010 Ms. Dunn received the Joseph D. Pigott Leadership Award from University Circle Inc, in honor of her efforts to champion collaboration and growth within the University Circle historic district. LeadingAge Ohio presented Ms. Dunn with its 2004 Leadership Award of Honor, recognizing her dedication to innovation in the aging services field.  In 2001, Northern Ohio Live Magazine honored Ms. Dunn with its Rainmaker Award, as a woman who has made positive contributions to the economy of Northeast Ohio.  She is a member of Leadership Cleveland class of 1996.
Ms. Dunn has a B.S. degree from Barat College in Lake Forest, Illinois and a master's degree in social services administration from Case Western Reserve University.  She has served on a number of local, state and national advisory committees and has presented on numerous topics related to the ever-evolving field of providing services to older adults.