Chagrin Lifestyle
South Franklin Circle is located in the heart of the Chagrin Valley, a bucolic region of Northeast Ohio, located about 30 minutes east of downtown Cleveland.
Small Town Charm of Chagrin Falls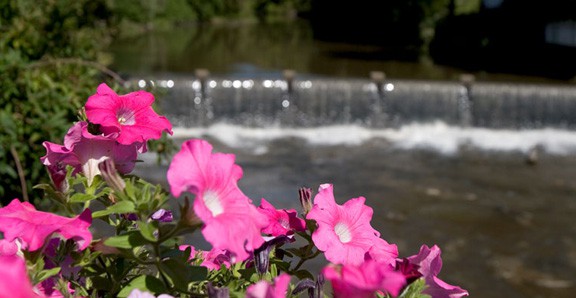 Living at South Franklin Circle you are a short stroll of less than one mile from the Village of Chagrin Falls. Discover great shops, restaurants and other wonderful amenities in this historic, New England-inspired small town surrounded by two parks.
Whether you enjoy music and art, or fresh produce and street festivals, there is always something going on throughout the year. Check out these great destinations:
North Union Farmers Market – Chagrin Falls
Chagrin Documentary Film Festival
Chagrin Valley Chamber of Commerce
Take a Tour of Chagrin Falls
Cultural, Educational and Medical Hub of University Circle
South Franklin Circle also connects you to the cultural, educational and healthcare hub of University Circle. This premier urban district and world-class center of education, medical, and arts & cultural institutions is located just four miles from downtown Cleveland.
Judson provides transportation from South Franklin Circle to University Circle and back.
University Circle is home to such regional attractions as:
Museum of Contemporary Art (MOCA) Cleveland
Case Western Reserve University
Other Greater Cleveland Regional Attractions
Cleveland is on the rise. No longer the "mistake on the lake," Cleveland is a regional destination known for its arts and culture, restaurants, trendy neighborhoods and world-class healthcare and medical innovation.
Rock and Roll Hall of Fame and Museum