A swimming pool was the veritable fountain of youth for the seniors in 1985's fantasy flick, "Cocoon." Of course, in the real world, a dip in the pool can't literally make you younger. But when it comes to improving your vigor, swimming delivers a host of benefits that can make you feel like you've rolled back time.
Why swim? Chris Ridings, Judson Park's aquatic instructor, explains.
"Swimming is great all-around exercise," he says. "It's great for heart health, it reduces the risk of coronary artery disease, it builds endurance, and it improves strength in both the upper and lower body. Plus, it's a great way to be active without doing damage to the joints."
That last point is of special interest to seniors with arthritis, which the CDC estimates affects nearly half of the population 65 and older. Because water's buoyancy helps support our body weight, our joints experience less stress in the pool. As a result, water exercise can deliver significant improvements in range of motion, making movements possible – like leg lifts, say – that couldn't be accomplished on land. "You can do anything when you're in the water," Chris says. "And as a result, when you come out of the water, you may find you experience less pain."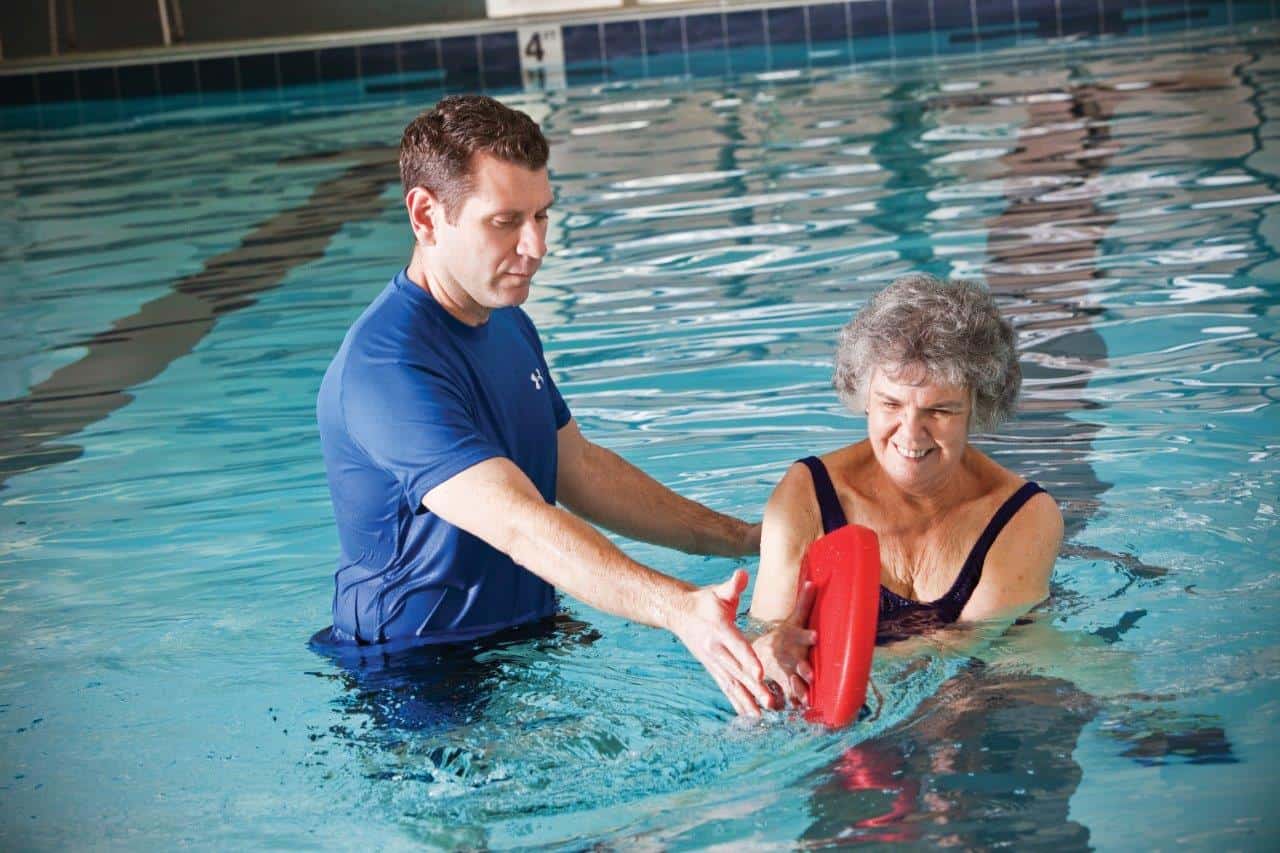 Heated to a soothing 88 degrees, the warm-water pools at Judson Park and South Franklin Circle provide an array of activities for members of the Judson community, including lap swimming, classes in water aerobics and power walking, sessions specifically aimed at alleviating arthritis pain, one-on-one programming and physical therapy. "Many of our community members have shared their testimony with me that they feel so much better after being in the water," Chris says. "They enter the pool, and you can just see the difference. I've had students who have gone from a walker to a cane, or from a cane to nothing at all – all because of the benefits of being in the water!"
But what about that other common condition, osteoporosis? Researchers had long suspected that, as a non-weight-bearing activity, water exercise could do little to fight loss of bone density. However, recent studies have shown that while swimming might not directly add to bone density, it does build muscle mass. Increased muscle mass improves both balance and strength, and together, that helps prevent falls.
Because falls are the most common cause of broken bones among seniors, swimming becomes a direct contributor to the ultimate goal of treating osteoporosis: preventing fractures.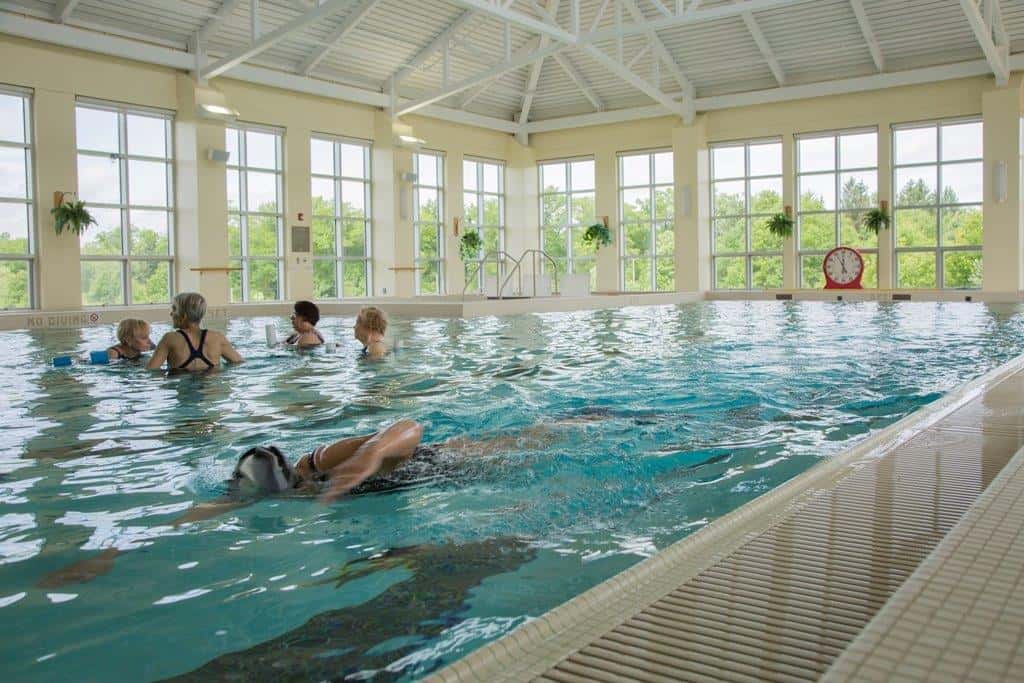 While the physical benefits are impressive, consider this: Swimming is a wonderful way to improve one's sense of well-being. From reducing pain to enhancing a sense of vigor, water exercise can provide a profound boost to mental health. Add to that the chance to make new friends during water classes, and swimming becomes a great way to battle loneliness and depression too.
"We're like a family here," says Chris. "Striking up friendships is one of the benefits of swimming. The bonds grow very close."