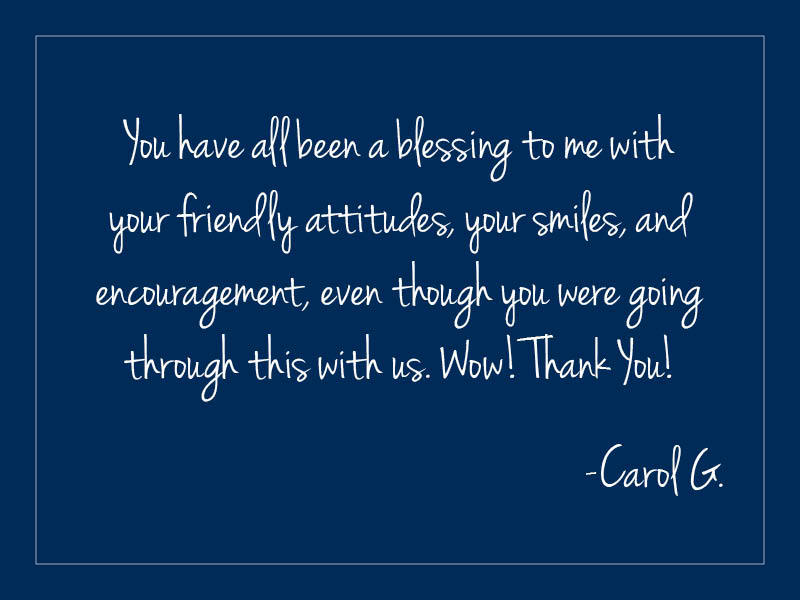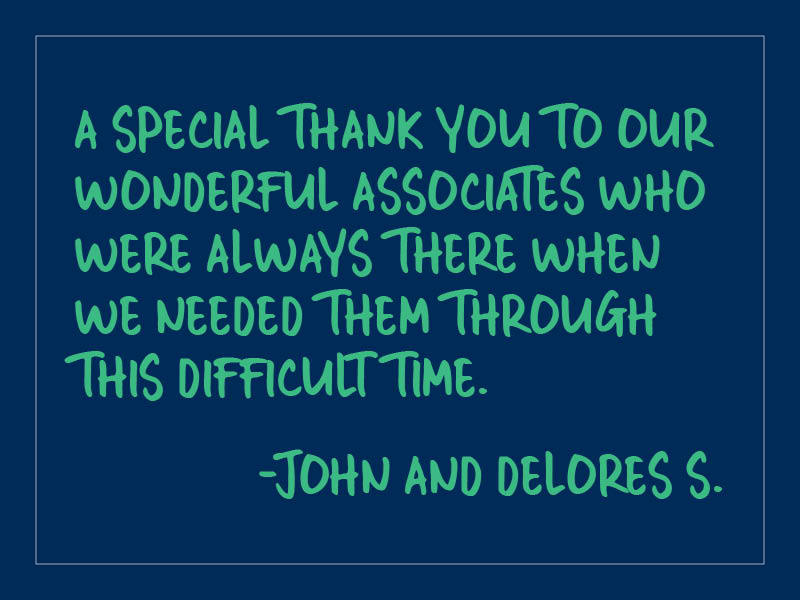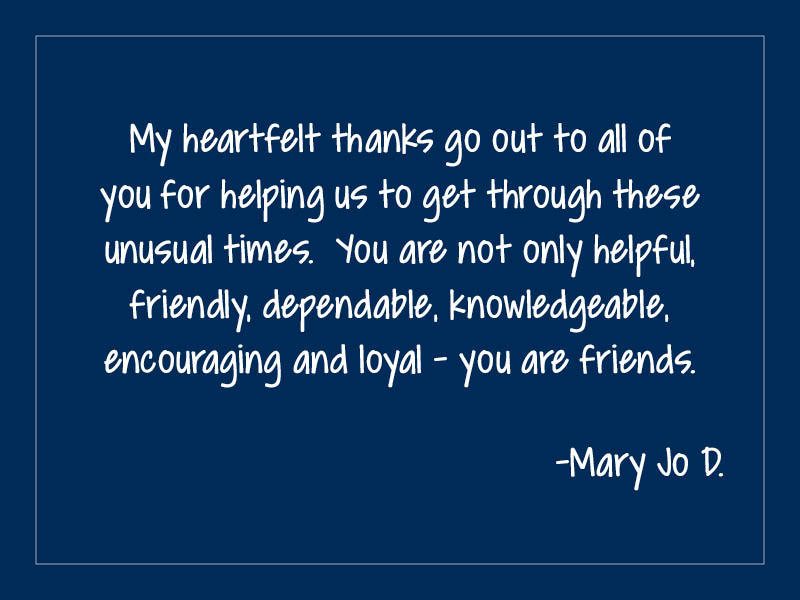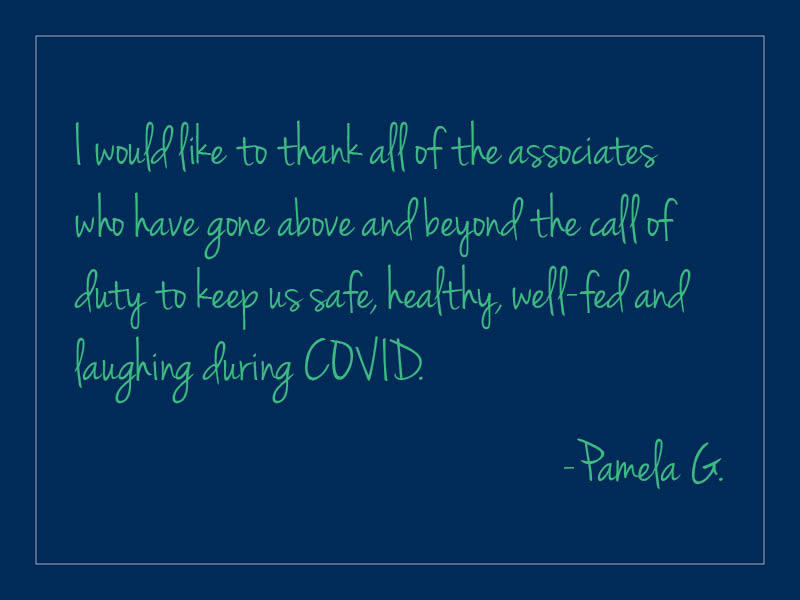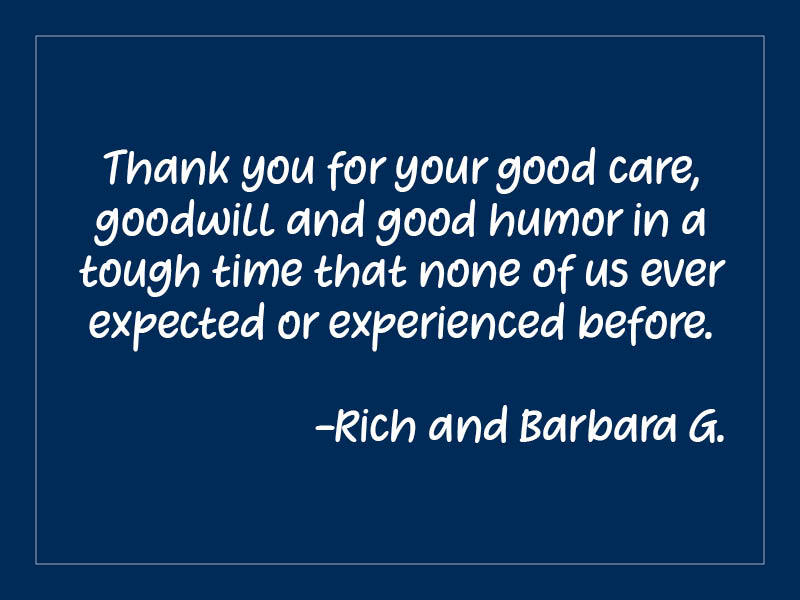 As the COVID-19 outbreak has evolved, Judson Associates – our heroes – have risen to the challenge. On the front lines and behind the scenes, our dedicated team of associates have gone above and beyond in many different ways to provide care and comfort during this difficult and uncertain time.
We are grateful for their unwavering commitment and compassion and join with our residents, families, and friends to say thank you to our Judson Heroes for their sacrifices and commitment to Bringing Community to Life in the face of adversity.
Throughout the pandemic, we have received numerous notes of appreciation and we are proud to share the many inspiring messages of gratitude and encouragement that convey the difference Judson Associates make in lives of our residents every day.
Notes of Appreciation
Judson Manor Appreciation
Judson Park Appreciation
South Franklin Circle Appreciation
Ways You Can Say Thank You
Message of Gratitude
Let our Judson Heroes know that you appreciate all they do to keep our residents healthy, safe, and comfortable during this challenging time. Your message of thanks, praise, and encouragement will be shared here and with associates across our organization.
Gift of Appreciation
In deep appreciation for the heroic work our associates do to protect and care for our residents, Judson Foundation has established a Grateful Resident and Family Fund. Your gift to this fund says "thank you" to all of our associates who are working tirelessly to provide comfort, care and clinical excellence at Judson Manor, Judson Park and South Franklin Circle.