Healthcare in Ohio
You can travel to receive world-class care, or you can live in Cleveland where the best care is close to home. Cleveland is home of two top-ranking hospital systems that are dedicated to advanced, quality care. With robust systems of community hospitals and family medical centers, Cleveland Clinic and University Hospitals Case Medical Center offer blue-chip medical care with premiere physicians, surgeons, researchers, nurses and support teams.
Cleveland Clinic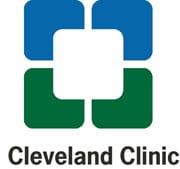 Number one in heart care for 20 consecutive years and one of the Top 4 Hospitals in America ranked by U.S. News & World Report, Cleveland Clinic is one of the largest and most respected hospitals in the country, with more than 3,000 physicians and scientists on staff. Its vision is to be a world leader in patient experience, clinical outcomes, research and education. Patients from across the globe travel to Cleveland Clinic to receive care. Cleveland Clinic has hospitals in Canada, Florida, Nevada and Abu Dhabi, along with family health centers and community hospitals throughout Northeast Ohio.
University Hospitals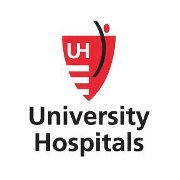 University Hospitals is one of the nation's leading health care systems, providing high-quality, patient-centered medical care at locations throughout Northeast Ohio. As an affiliate of Case Western Reserve University, University Hospitals is dedicated to advanced care (and, advanced caring). University Hospitals Seidman Cancer Center is part of National Cancer Institute-dedicated Case Comprehensive Cancer Center, the nation's highest designation. And, University Hospitals MacDonald Women's Hospital is Ohio's only hospital for women. U.S. News & World Report recognized University Hospitals Case Medical Center as one of the top academic medical centers in America.