The Best Retirement Option You've Never Thought Of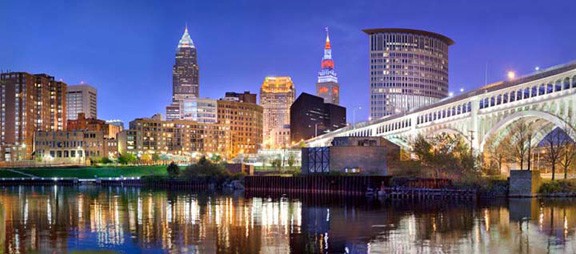 Vibrant neighborhoods and an innovative dining scene attract foodies from afar. The largest theater district outside of New York City stages performances for every taste. A cultural mecca houses world-renowned arts, education and medical institutions. A Great Lake and expansive park spaces provide a bounty of recreational opportunities. And some of the best health care in the world is centered right here, in Cleveland.
These are some reasons why Cleveland is one of Travel + Leisure magazine's best places to visit in 2015. Explore why Cleveland is also an ideal retirement destination.
Why Cleveland Is in the National Spotlight
Cleveland's profile is on the rise, with national attention bringing countless visitors and new residents to Northeast Ohio. Learn more >
---
World-class Healthcare
World-class healthcare close to home at Cleveland Clinic and University Hospitals, which garner recognition worldwide. Learn more >
---
Cost of Living
How exactly does the cost of living in Cleveland stack up against other U.S. urban destinations you might consider as a retirement destination? Learn more >
---
Lifelong Learning
Lifelong learning at your doorstep in the culture-rich University Circle district where world-class museums and Case Western Reserve University offer engaging classes and programming. Learn more >
---
Vibrant Dining Scene
A vibrant dining scene that impresses foodies who have traveled the world, with an eclectic offering of restaurants and unique venues. Learn more >
---
Endless Recreation
Endless recreation, from some of the country's top-rated golf courses to five professional sports teams, ski destinations, beaches, views and sunset cruises on Lake Erie. Learn more >
---
Cultural Attractions
Cultural attractions to help you live a rich, balanced life through a wide variety of museums, live shows and public theater. Learn more >