South Franklin Circle takes the stress out of moving, offering every new resident complimentary moving services from expert professionals.
Moving by Design
Susan Kent is the owner of Moving by Design, a company that has coordinated moves for residents of South Franklin Circle and Judson for over 15 years.
With an art history degree from Yale and a master's in landscape architecture from the University of Virginia, Susan is well-equipped to bring a designer's touch to the moving process. Her no-nonsense, practical attitude makes for a calm, organized move to South Franklin Circle.
Services include:
Meet with the resident at their current home, well in advance of the move
Help decide which belongings and furnishings to take and suggest how they might fit
Layout furniture plans to scale for the new home
Work with any other designers on customization
Organize and sort prior to the move
Link resident to charities, liquidators, and antique dealers
Schedule and coordinate movers
Assist on day of move, to insure boxes are labeled and organized
Unpack boxes day of move, and help put items away
Hang pictures and assist with final touches for the new home
Relocation Services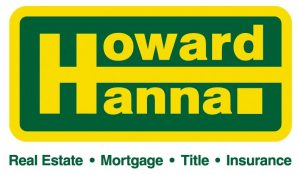 Judson's partnership with Howard Hanna Real Estate Services offers the Senior Platinum Plus Program, which helps to smooth and simplify transitions from home ownership to senior living.
The Senior Platinum Plus Program offers the following benefits to customers moving in to any of Judson's campuses. Howard Hanna can provide services for all of your real estate needs.
Money Back Guarantee
Senior Platinum Plus Agent
Cash Benefit
Access to Retail Alliance Service Partners
In order to utilize this program and its benefits you must first Advance-Register with the Howard Hanna Relocation & Business Development department.
If you are interested in this benefit and to receive more information, please click here!