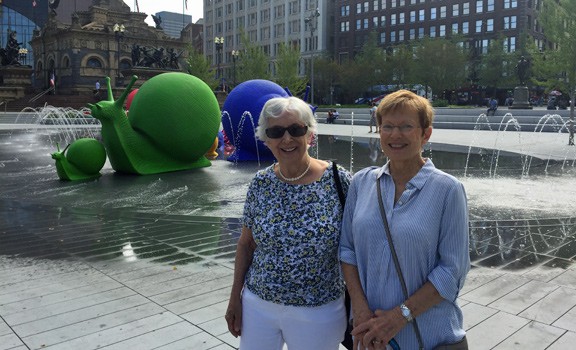 The Value of Judson at Home Membership
When you are a Judson at Home member, your extensive array of customizable services include features and benefits related to security, social connection, cultural events, transportation, dining, wellness & exercise, and healthcare. All these resources can be designed to fit your current and future needs—at your request!
Below are examples of features and benefits that are part of our service. Please reach out to us for more details by calling our 24/7 Judson Membership Concierge Line at 216.292.9563. Calls will be returned either the same or next business day.
The following features and benefits are immediately available to all Judson at Home members.
Personalized service coordination meeting with JAH Vice President.
Unlimited use of the 24/7 Judson Membership Concierge line for questions and information about services, events, and community information. This is your single point of contact—no run around.
Unlimited use of the 24/7 non-emergency nurse advice line for health questions.
36 round trips per year through Judson partnership with national transportation company.
$400 per year dining credits.
Unlimited business referrals for household management resources (e.g. plumbing, installation of grab bars and other devices, computer assistance, cleaning, more.)
Opportunities to join Judson social, cultural, and educational events, including members-only socials and special holiday events.
Assistance with Judson Homecare Aide scheduling and discounts. A Homecare Aide offers homemaker duties that include cooking, cleaning, laundry, errands, bathing, and dressing.
Assistance with Smart Living Professional (SLP) scheduling and discounts. An SLP offers help in everything from accompanying you to medical appointments, organizing paperwork, problem solving complicated issues, and more.
Priority admission and discounted rates for Judson rehabilitation care, physical therapy services and admission as residents in any Judson community.
Use of pools, exercise facilities, and wellness classes.
Professional social work, fitness, and nursing assessments.