Theatre in the Circle brings live performances as the resident theater company of Cleveland's Judson Manor. Open to the Greater Cleveland community at large, Theatre in the Circle offers fully realized productions each season, a mixture of new work and beloved musicals that resonate with the lives and histories of Clevelanders. Plays are performed by local theater artists as well as Equity actors in Judson Manor's ballroom, a barrier-free venue that seats 130.
The only professional theater company in the country helmed by residents of a retirement community, Theatre in the Circle embodies Judson's philosophy of empowering seniors to take control of their lives by providing them with smart choices for successful aging.
Married couple Bill and Mark Corcoran, who reside at Judson Manor, wanted to do something about theater offerings in University Circle. Theatre in the Circle is their creation.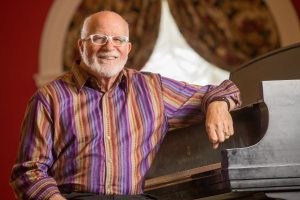 Artistic Director Bill Corcoran has performed at theaters in Louisville, Ky., Denver, Colo., Scottsdale, Ariz., Norfolk, Va., and New Haven, Conn. and as a pianist/musical director at the Cleveland Play House. He has composed 14 original musicals, including EDDIE!, Theatre in the Circle's inaugural performance.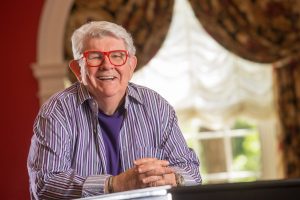 Managing Director Mark Corcoran was founder and artistic director of the Algonquin Cabaret Theatre in Cumberland, Maryland. He is the co-author of Legacy, a musical about 19th century life on the Chesapeake & Ohio Canal. He introduced musical theater to the Allegany College of Maryland with his production of Applause!, the first student/faculty musical on campus.
The program is funded by the Judson Foundation, Neighborhood Connections and Lawrence Krieger Fund grants from the Cleveland Foundation, Cuyahoga Arts & Culture and gifts from Judson Manor residents.
Judson's venue offers fully barrier-free access as well as hearing loop technology that brings audio directly into patron hearing aids and cochlear implant telecoils.
2018-2019 Season