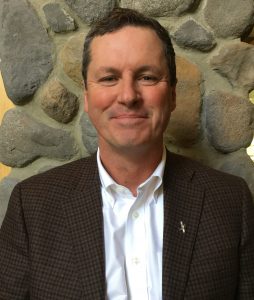 Luke Frazier,
Vice President, Judson at Home
Luke believes that Judson at Home is, in effect, Judson's fourth campus—albeit a virtual campus. Without a central, physical space where members live together, he says, "Our members represent a strong connection to Judson's presence outside of Judson Manor, Judson Park, and South Franklin Circle." He points out that many members engage in different ways with the three communities and that makes the connections between our campuses and the members even stronger.
Luke is a graduate of both Ohio State University and the University of Maryland School Of Law. His professional background includes work in the fields of nonprofit management, marketing & advertising, and broadcasting.
Luke sees a lot of potential for growth in the Judson at Home membership and is eager to get started to make this program even better!
---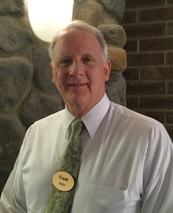 Frank Ondus,
Vice President of Community Wellness
Exercise and wellness can prevent injuries and help older adults age at home. Frank Ondus calls this "pre-hab"—building strength, improving balance and increasing overall health so members can prevent falls and bounce back faster from physical setbacks. Frank conducts fitness evaluations and orients Judson at Home members to Judson's fitness and wellness offerings, encouraging involvement.
"Members have 100 percent access to our programs and facilities as part of Judson at Home, giving them an opportunity to exercise at home and at Judson," Frank says.
Frank has a masters degree in exercise physiology and sports medicine, and prior to joining Judson in 2008, he spent his career in the wellness industry as a health club fitness director, general manager for Medical Mutual's Wellness Center, an executive director at two YMCAs, and faculty member at Cleveland State University (CSU) in the Health, Physical Education and Recreation Department. Frank is a certified athletic trainer for CSU and Bowling Green State University's sports medicine departments.
"We take a proactive approach to managing the aging process with our wellness programs and facilities," he says, adding that he helps Judson members set and achieve their goals.
---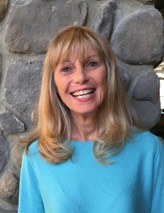 Jan Bohinc,
Smart Living Professional / Social Worker
In 2006, Jan Bohinc joined the team at Judson at Home following extensive experience in the field of aging, including six years as a program director at the Alzheimer's Association Cleveland Area chapter, which is nationally recognized for its pioneering programming for individuals with memory loss and their families. She also dedicated 10 years of her career to the Benjamin Rose Institute, a national leader in geriatrics.
Jan's formal training includes a masters in social science administration from the Mandel School for Applied Social Sciences. At Judson, Jan served as director of Judson at Home. Today, she provides social work services for the hospice program and Judson at Home, while also serving as a Smart Living Professional, helping clients meet daily needs. She visits new members and conducts annual social work assessments.
"I enjoy the people I meet, who are interesting and have lived very full, rich lives," Jan says. "They have wonderful stories to tell."
Jan, who lives in Gates Mills, enjoys the outdoors—biking, cross-country skiing, hiking, gardening and walking. She loves to learn, read, attend concerts, visit museums and see plays. And, she enjoys spending time with her husband, two grown children and friends.