(This page now redirects in .htaccess to /judson-at-home/membership/)
Home Health Care Solutions
We Make It Easy to Maintain Your Independence in Your Own Home
For some people, there's no place like home.
If you prefer receiving healthcare and senior living services while remaining in your own home where you feel comfortable, safe and surrounded by a circle of friends and family, Judson offers two programs to consider:
Judson Membership
Judson Membership is an affordable, customized home care program that puts you in control. With a membership, you have access to all the social, cultural and educational programs at any of Judson's communities as well as use of our highly regarded wellness and fitness centers. In addition, you'll benefit from a safety net of healthcare with priority access to all levels of care, should your needs change in the future.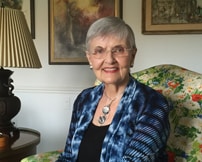 "As circumstances change, it's important to have alternatives. The fact that I have this membership lends security, and that's important."
Meet Judson at Home Member
Nancy Hammond.