Judson Manor residents Bill and Mark Corcoran return with an exciting array of shows planned for Theatre in the Circle's 2017-2018 season. All performances take place at historic Judson Manor retirement community in University Circle.
For the first time, Theatre in the Circle is offering Season Ticket subscriptions, discounted below single ticket prices. Patrons can choose to see all four shows of the season on Thursday Opening Night, Friday or Saturday evenings or either of the 2 p.m. matinees on Saturday or Sunday. Visit www.theatreinthecircle.com for details and tickets.
A new streamlined ticket reservation system is offered for residents of Judson Manor, Judson Park and South Franklin Circle, all of whom are entitled to free tickets for a performance of each show.
All resident ticket reservations are held in Will Call for pick-up prior to each performance.
The All Night Strut!
September 21, 2017—September 24, 2017
A delightful romp through the dance and music of the 1930s and '40s
Conceived by Fran Charnas
Swing's the thing in The All Night Strut! Conceived and directed by Clevelander Fran Charnas, this jumpin' jive show premiered at Pickle Bill's in the Flats in 1976 then moved to Playhouse Square to further efforts to save our theaters in the tradition of Jacques Brel is Alive and Well and Living in Paris. From touring with the Glenn Miller Orchestra to performing with the Boston Pops, this classy, sassy musical revue has played the world over to record-breaking houses and garnered rave reviews from critics.
The All Night Strut! moves through the Depression, World War II and the post-war boom in a two-act musical celebration of the 1930s and '40s, filled with jazz, blues, bebop and American songbook standards. Weaving together the work of legendary songwriters such as Hoagy Carmichael, Frank Loesser, Duke Ellington, Johnny Mercer, Cab Calloway and the Gershwins, the story moves through time and place to highlight a slick slice of yesteryear and capture a beloved American era.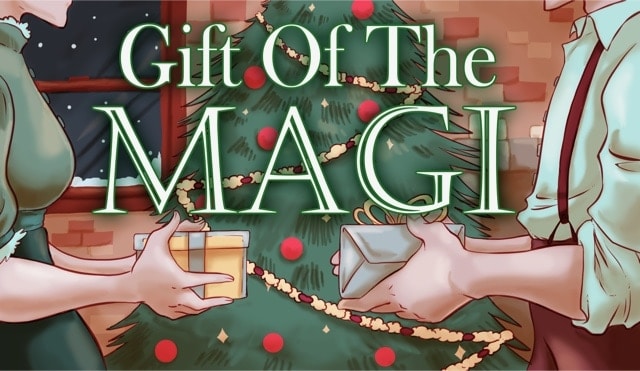 ​The Gift of the Magi
December 14, 2017—December 17, 2017
A holiday musical based on O. Henry's famous Christmas story
Adaptation, Music, and Lyrics by Peter Ekstrom
Cleveland native Peter Ekstrom, who grew up in nearby Painesville, wrote The Gift of the Magi for Actors Theatre of Louisville where it has been presented for many years. The poignant production has gone on to become a beloved holiday tradition at hundreds of other theatres across the country.
An adaptation of the classic O. Henry short story, told through music and lyrics, of the young couple in New York on Christmas Eve 1905, who loved each other so much that each sold their most prized possession to buy the other a Christmas present.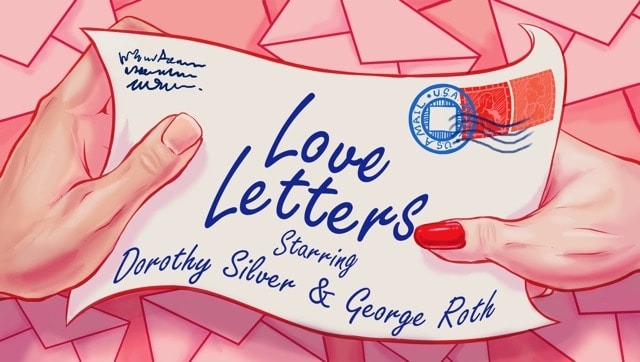 Love Letters
February 8, 2018—February 11, 2018
By A.R. Gurney
Starring Cleveland legends Dorothy Silver and George Roth
A unique and imaginative theatre piece comprised of letters exchanged over a lifetime between two people who grew up together, went their separate ways, but continued to share confidences and an enduring love. When the letters are read aloud by two extraordinary and respected actors, the result is an evocative, touching, frequently funny but always telling pair of character studies where what is implied is as revealing and meaningful as what is actually written down.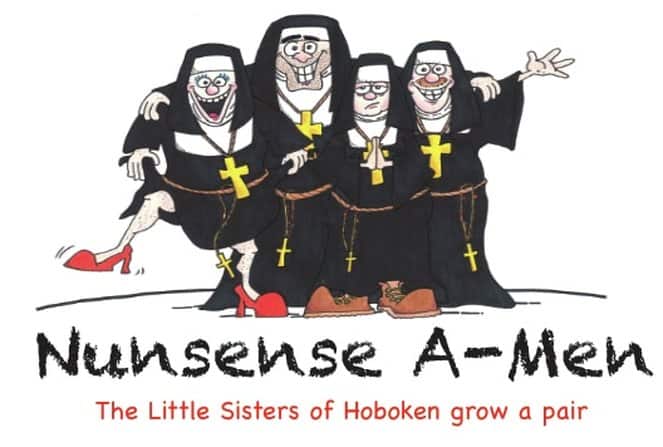 Nunsense A-Men!
May 17, 2018—May 20, 2018
New wrinkles in old habits!
By Dan Goggin
A wooden ruler across the knuckles has never been so much fun!
Nunsense A-Men! is the well-known Nunsense show with a big gender-bending shot of testosterone. All of the characters, from Mother Superior to Sister Amnesia, are played by men. Think of it as "Tootsie Takes the Veil." Played completely straight (you should pardon the expression), this show is, to quote a critic, "no drag." Receiving rave reviews and standing ovations, subsequent productions have boasted such stars as "Laugh-In's" Arte Johnson as Mother Superior and Olympic Champion Greg Louganis as Sister Robert Anne. A whole new layer of comedy surfaces with lines like "The guys in the old neighborhood still can't believe I became a nun!" To quote The New York Times: "A change of habit, boy oh, boy!"
Theatre in the Circle productions are presented with the generous and enthusiastic support of Judson Smart Living® and the Judson Foundation. For more information visit www.theatreinthecircle.com.