What is compassion? How do we develop it? And how do we reach out and offer compassion to others?
These are some of the questions being explored by a group of South Franklin Circle residents, under the gentle facilitation of Cathy Lewis and Stuart Crampton.
Cathy has lived at South Franklin Circle since 2013; Stuart has since 2014. For the past two years, the friends have been diving deeply in the concepts of listening, communicating, and behaving compassionately toward others.
"My own thoughts about compassion were kindled by my experience as a hospice volunteer," Stuart says. "Hospice volunteers don't try to cure anyone. Their aim is to provide comfort by listening, holding a hand, or simply being there."
Cathy, too, had been impacted by her hospice volunteer experience and was seeking ways to discretely reach out. "It's a unique situation we are in here. As a community, we are always facing bereavement, loneliness, and illness. It made me think about the individual piece to all this: What can I do to reach out to someone who is unhappy?"
In response to such musings, Cathy and Stuart gathered a group of like-minded residents and created an informal study group, reading texts on such topics as aging, illness, compassion, and communication. Eventually, Stuart says, "it reached the point where we wondered if we shouldn't be doing something."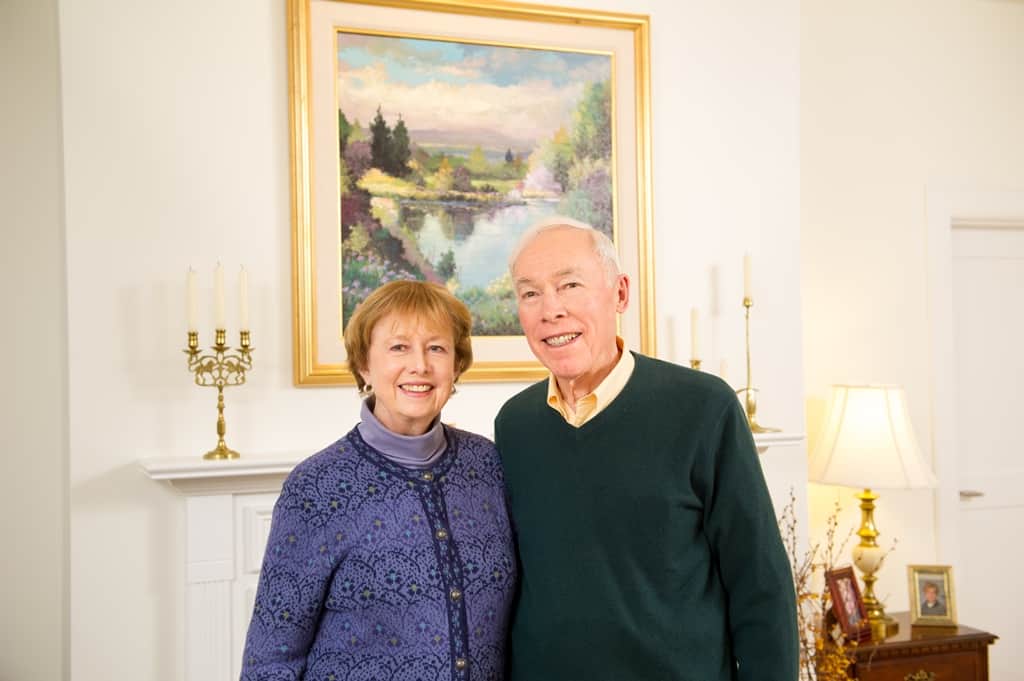 The first step was enlisting the backing of Judson's administrators,
"We wanted the full support of the staff," says Cathy, "and I would say, in fact, that they were very welcoming to the concept."
Since then, group members have begun quietly reaching out to the community with simple but thoughtful gestures. One member has been making regular visits to residents in Crane House, South Franklin Circle's assisted living neighborhood; another has invited residents who seem lonely to join them at the dining room's lively community table. The group has also offered some well-received suggestions on ways that staff can enhance their support of residents.
There is one thing, however, that Cathy and Stuart wish to make clear: This is not a committee of do-gooders.
"We are not a SWAT team," Stuart says. "We are just a group of people who are trying to grow and are interested in helping the people around them. We're not special. There are lots of people here who look out for each other. We are just trying to be a little more conscious about it."
"It's really about changing our own behavior," adds Cathy. "Being open and aware, and listening, but not being intrusive."
They believe the results could be far reaching.
"We are seeking to build a sense of community …," Stuart begins.
"… and engagement," Cathy continues.
"And if all of us are involved with each other in some way, we believe that everyone benefits."