To listen to Dorothy Silver and George Roth talk about letters is to honor – and lament – the lost art of letter writing. Fortunately, these legends of Cleveland theater will revive that art, at least symbolically, when Theatre in the Circle presents "Love Letters," A.R. Gurney's play about how very intimate an exchange of such writings can be.
Mark Corcoran, managing director of Theatre in the Circle, is excited to direct this unusual drama, a finalist for the Pulitzer Prize that has appealed to such theatrical stars as Brian Dennehy and Mia Farrow, Robert Wagner and Jill St. John and John Rubenstein and Joanna Gleason.
Among its attractions: It's read onstage and doesn't require memorization. At the same time, it certainly requires dramatization.
Its characters, Andrew "Andy" Makepeace Ladd III and Melissa Gardner, met in grade school and, while they enjoyed being born to privilege, they also chafed at it. Although the play suggests they were meant for each other, "their lives took them to other places, setting up an ending that isn't happy but is an interesting resolution," Corcoran said.
"From word one," he added, "they knew this enduring friendship would become a much deeper love that is manifested in letters."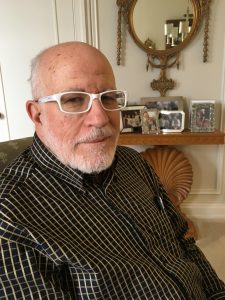 A woman at Judson who recently lost her husband asked Mark's husband, Bill, the artistic director, whether "Love Letters" was too painful to attend. Bill told her no. Roth, who plays Ladd, amplified, referring to that interesting resolution "is that there is tremendous value in the friendship … (despite) the fact that he did love her but they didn't end up together, there's still incredible value in what they had together."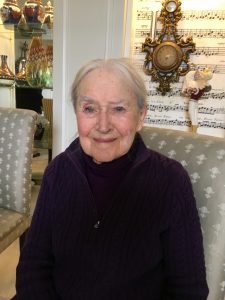 Let Silver provide the long view. While she has worked with Roth before – she cited their performance in Samuel Beckett's "Endgame" for the Cleveland Museum of Art's VIVA & Gala series in 2011 – she is above all known for her work with Reuben Silver, a giant of Cleveland theater who died in 2014 at 88.
Mark and Bill Corcoran have been married for eight years. George and Elizabeth Roth have been married for 22 years.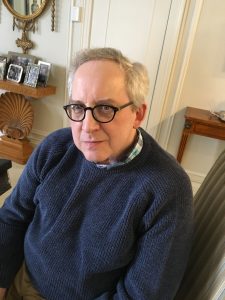 The Silvers were married for 65 years, raising three boys and hosting an ongoing salon in their Cleveland Heights home for decades.
Among their many theatrical pairings was "Love Letters," which the Silvers dramatized for Ensemble Theatre some 20 years ago.
"The real solace when you lose somebody is it's so wonderful to remember who you love with gratitude that they were part of your life," said Silver. "It's a miracle that couples get together and last, certainly these days."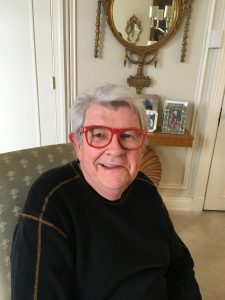 "Letters are very important to me," said Mark Corcoran, who still writes them by hand. "I think this is a beautiful piece of theater. It's very unusual in its format. They get to where they're very honest with each other, telling things they've never told anybody else."
"I think it's the letters that make it possible for them to be honest," Silver said.
"Love Letters" opens next Thursday, February 8 at 7:30 p.m. at Judson Manor