South Franklin Circle offers a variety of spacious apartment styles. Here are just a few examples of residents who've tailored their space to their lifestyle.
When former nurse Connie Miller moved to South Franklin Circle from her Beachwood condo, she set to work having new floors installed in her one-bedroom with den apartment, painting the walls and overseeing minor renovations. "My style is just the things I love," she says of her eclectic surroundings, pointing to her grandmother's cherry corner cabinet and other family treasures. "They are all things that mean something to me."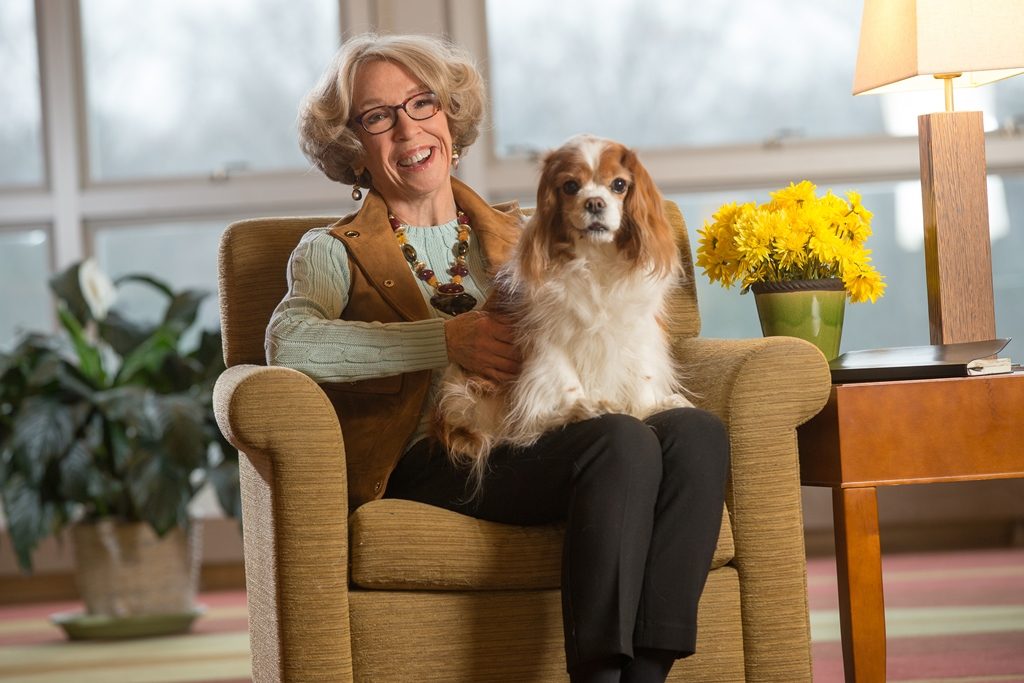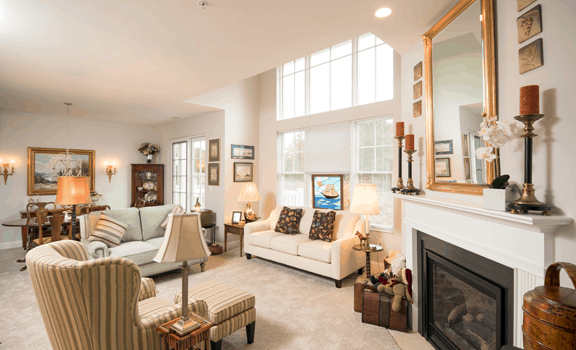 South Franklin Circle residents adapt their new homes to their own individual tastes. It's a less restrictive, more laid-back environment than at many condo complexes, where association rules sometimes impede changes. Freedom to personalize your space is an important feature. "The general feeling here is not at all like other retirement communities we have seen," says Stuart Crampton, a retired physicist and professor, who moved from the east coast with his wife Susan, an Episcopal priest. Here the couple found a happier, more welcoming atmosphere.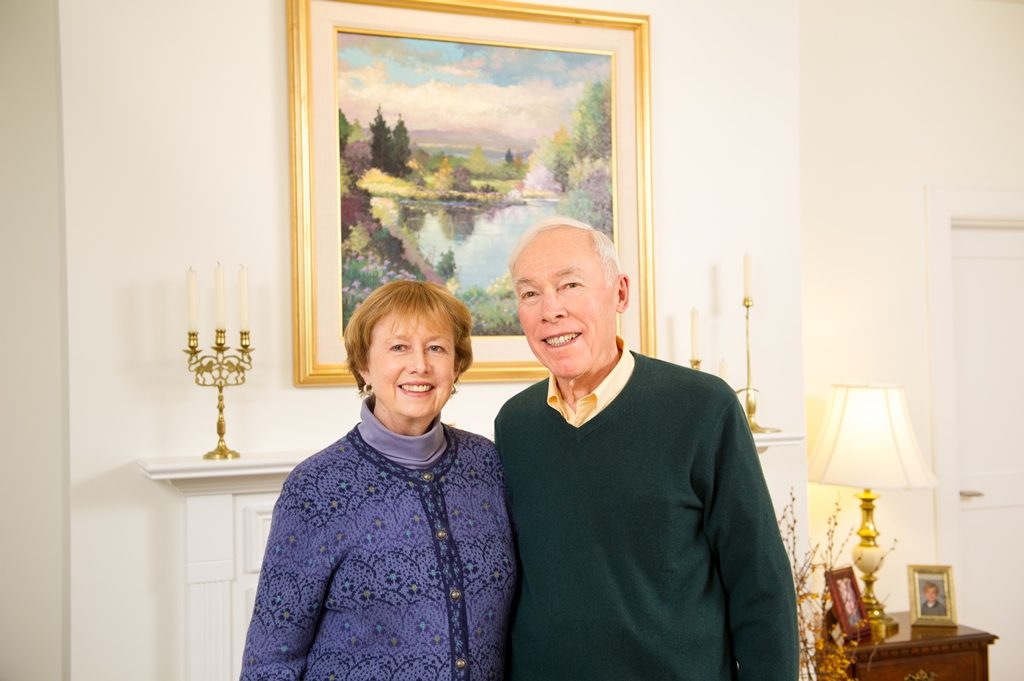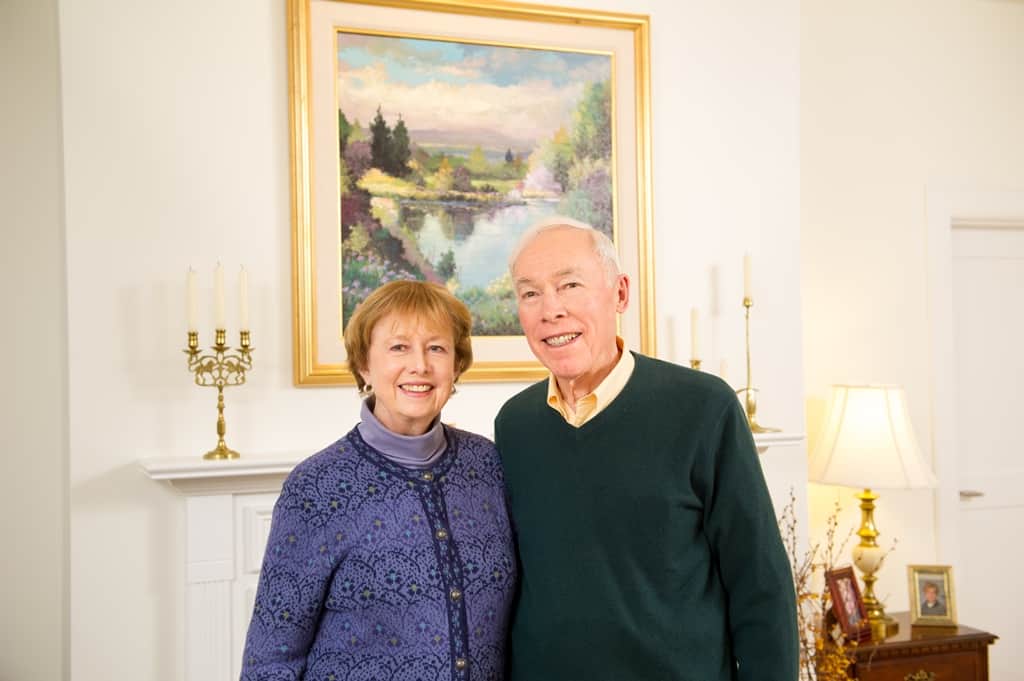 Not that carte blanche in outfitting one's space is the only attractive feature of South Franklin Circle's one- and two-bedroom apartments. Their interior designs and furnishings offer literally endless options for décor: depending on the specific space, residents might find a gas fireplace, a balcony, cathedral ceilings and windows reaching to the ceiling. "We landed in a two-bedroom apartment with a study that we use as a TV room," Susan Crampton says. She and Stuart also enjoy the outdoors on their open-air patio, complete with bird feeders – and, when the weather prevents them from sitting outside, they still get sunlight through their "wonderful little skylight," she says.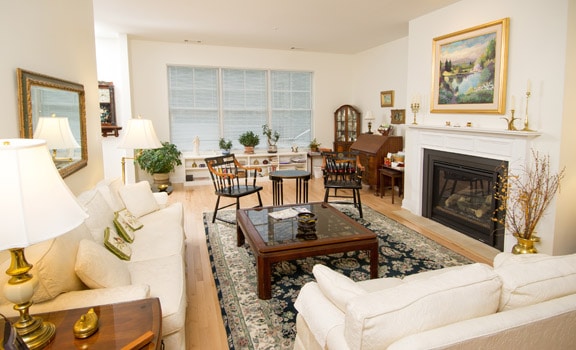 Bookworms can feel at ease, too: an abundance of built-in bookshelves provides plenty of space for reading materials and collectibles – a relief to residents like Connie Miller, who appreciates the history of her heirlooms. "I enjoy the sense of calmness and peace these things bring to my home," she says. "And sitting in front of the fireplace, with a fire burning, it just feels perfect!"
And you can't argue with the setting. Nancy Brown loves the quiet and privacy of her 1,400 square foot apartment in the 90-acre South Franklin Circle campus, surrounded by its abundant foliage. Visitors say her place feels more like a home than an apartment, with its two bedrooms, den, two full baths, plenty of storage and an outdoor deck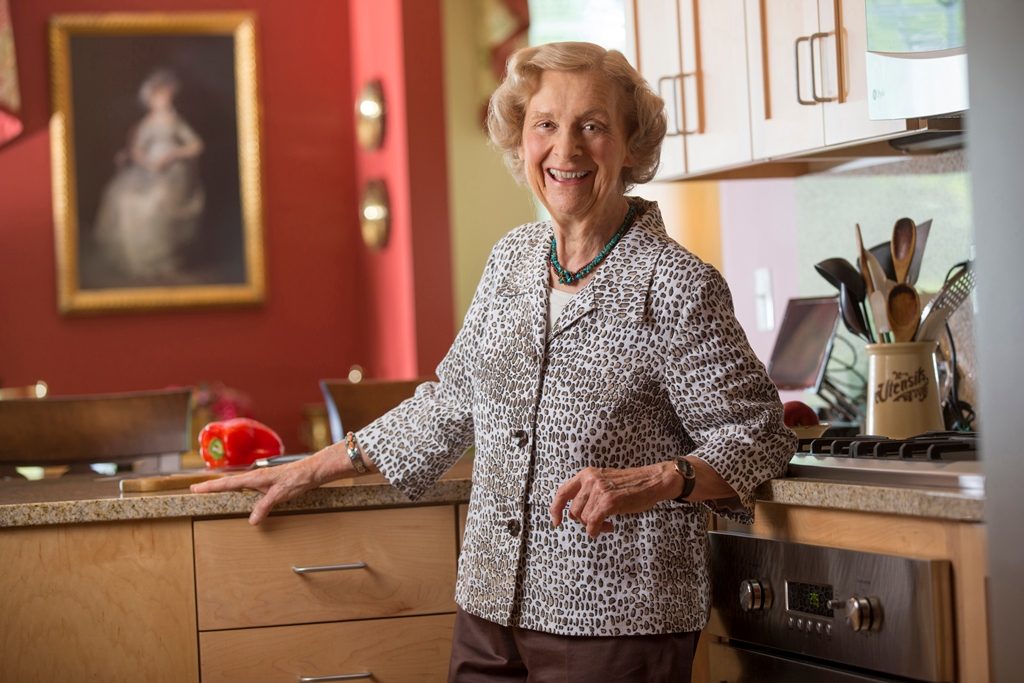 But when she wants outside stimulation, it's there for her, too – strength training, aqua aerobics classes, lectures, and group trips to The Cleveland Play House downtown. "I'm never lonely or at a loss for something to do."
Like Nancy, the Cramptons also love South Franklin Circle's busy lifestyle. Susan participates in fitness classes, an art class and a meditation group, and takes regular walks with other residents. The couple even formed a book club.
"There are choices here," Nancy says of Judson's focus on lifelong learning. "I wanted to make the move now while I was healthy. I didn't want my kids to worry." And after she had both knees replaced, Nancy rehabbed at South Franklin Circle's Crane House health center – another convenient feature. "Through occupational therapy, I was able to transition very easily back to my apartment," she says.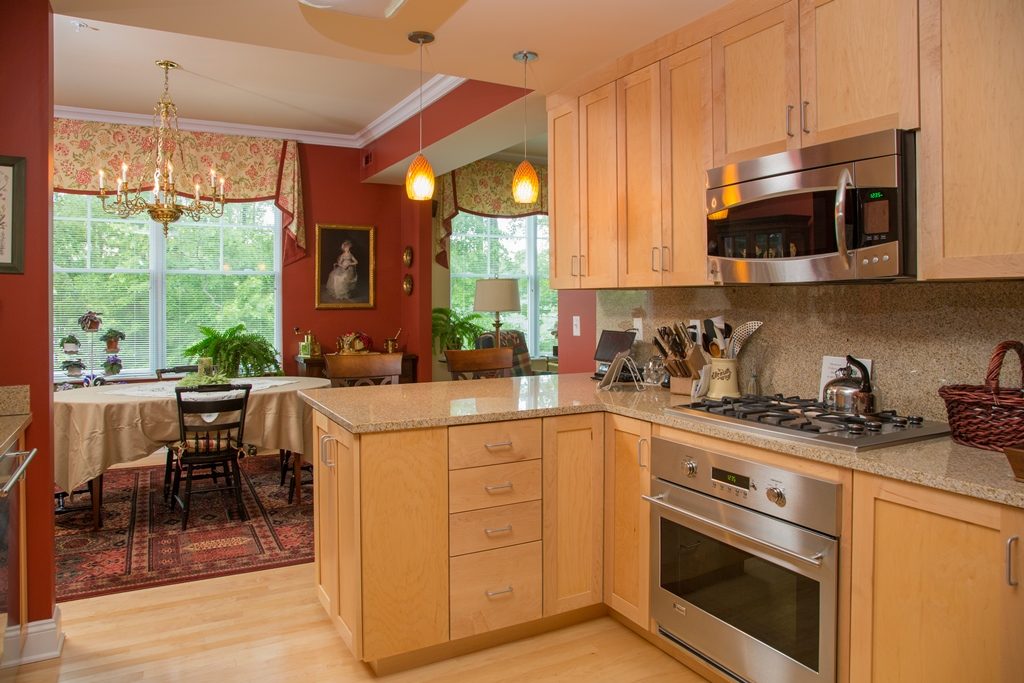 And if you're coming to South Franklin Circle with a canine friend, never fear – four-legged residents are as welcome as the two-legged variety. One of Connie Miller's priorities was finding a good home for her dog, Marigold, "and boy, did she luck out!" Connie says. "Between the walking trails, the dog park, the bus that takes residents and their dogs to other dog parks each Monday, she is one lucky dog!"
Connie appreciated, too, the fact that Judson places no restrictions on the size or breed of dogs living there, or on which apartments are available to pet owners. "There were really no barriers," she says, adding that she gives South Franklin Circle "very high marks on the pet-friendly scale!"
But rules and regulations hold no meaning for Marigold. Her favorite feature: the doggy treats at the concierge station.