At Judson, National Nurses Week (May 6 to 12) is an annual cause for celebration. These seven short days provide an opportunity to reflect upon our successes, anticipate our future, and honor all the nurses who contribute their caring and expertise to our community.
This year, Judson has an extra reason to celebrate: Once again, the Centers for Medicare and Medicaid (CMS) has bestowed its highest rating of Five Stars to the Judson Health Center at Judson Park, which offers short-term rehabilitation as well as long-term skilled nursing care. Based on five essential criteria – health inspections, number of registered nurses inside the center, number of hours of daily care, quality measures of members' physical and clinical status, and overall quality – the Five Star Quality Rating System is designed to help consumers, their families and caregivers make meaningful comparisons between nursing homes.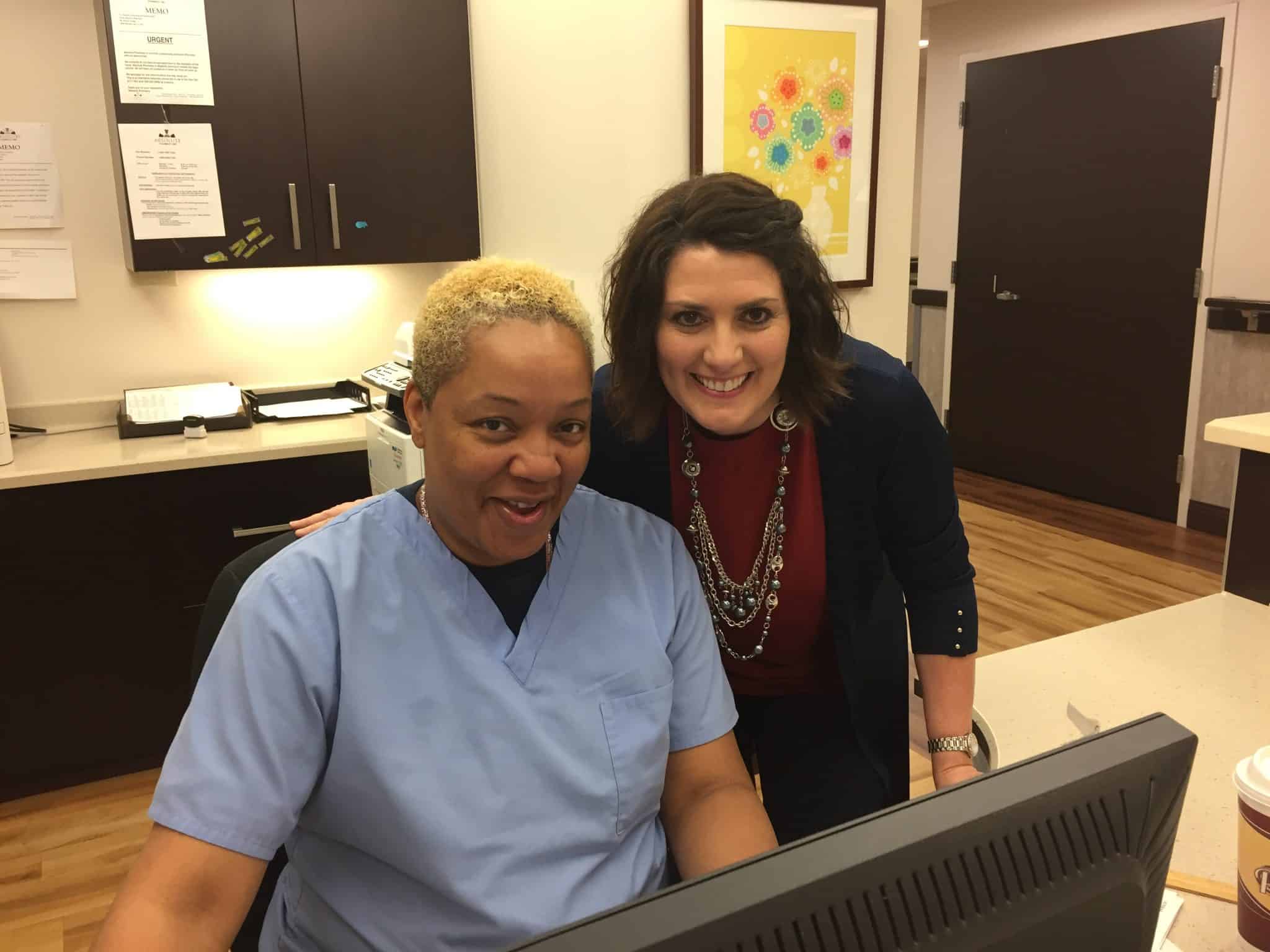 It is extremely rare to receive Five Stars in all five categories. But for Michelle Shannon, director of nursing and administration at Judson Park, the achievement simply confirms her team's talent. "The Five-Star rating stands as a guarantee of quality," she says. "It acknowledges our hard work. And in return, it provides a sense of security for those in our care."
In addition, the rating reflects the satisfaction that the nursing team finds in its work. "The Five-Star rating shows the great pride we take in our nursing program and in ourselves," Michelle says. "Great nursing care really does 'take a village,' and this Five-Star rating is a reflection on every member of our team."
At South Franklin Circle's Crane House, director Belinda Lauer and nursing manager Staci Burch share that sense of accomplishment. Crane House offers assisted living, nursing care services and memory support programs to members of the South Franklin Circle community.
"We strive every day to make a difference in our members' lives," says Staci. "Our goal is to get to know each resident: their needs, their likes, their personalities. We discover that even the smallest thing – like a word or a smile – can really foster a sense of intimacy. And when you figure that out, the work becomes very rewarding."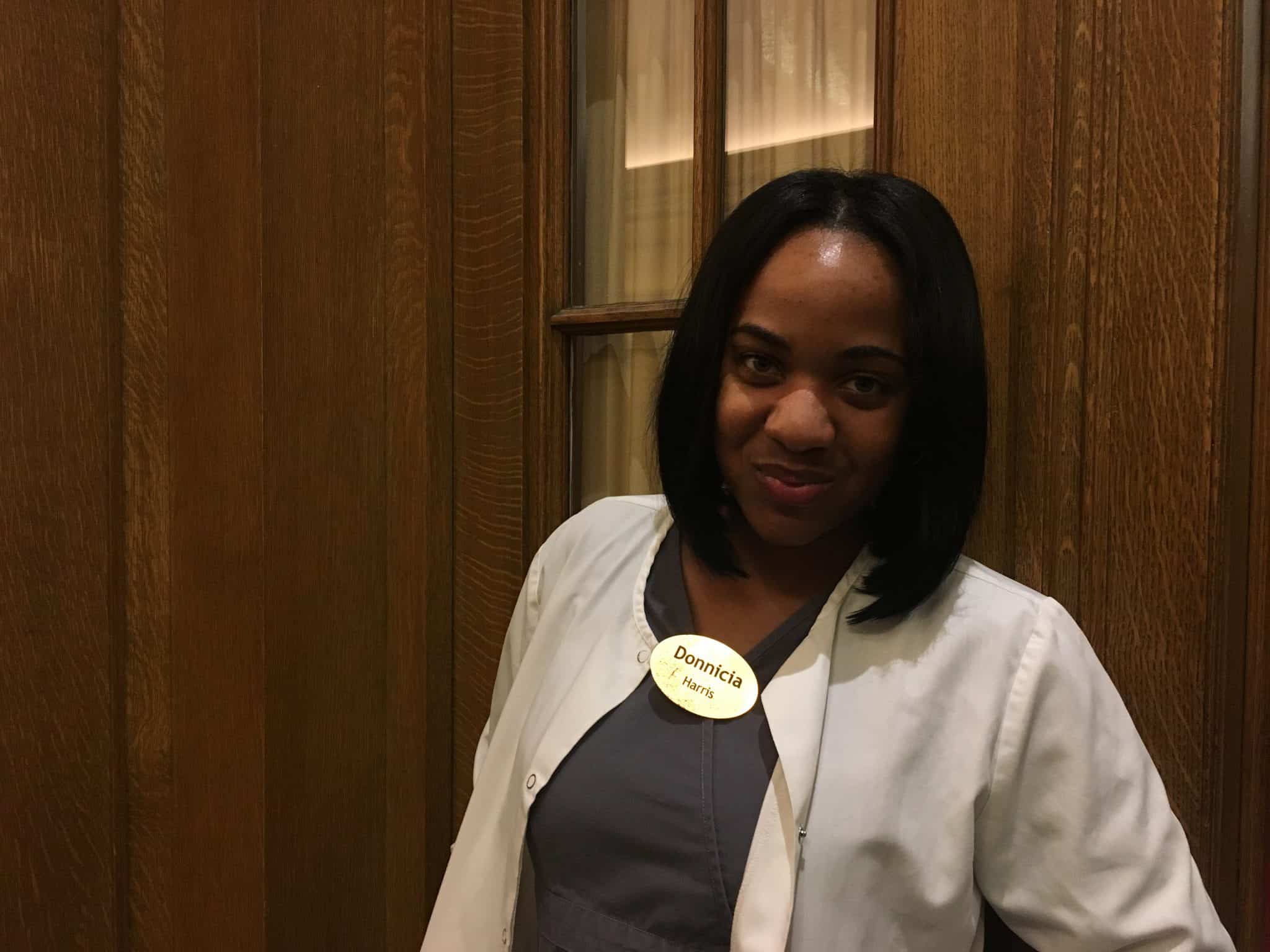 For Donnicia Harris, registered nurse and residential care manager at Judson Manor's Terrace, the assisted living floor, that connection with residents is key. "The smiles I get, the hugs, the thank yous … the love I feel from the residents and their families, because they know that I genuinely care, is so rewarding."
At all three campuses, the nursing teams agree that Comfort Matters – the innovative care program that honors each member's unique needs and interests, and partners with them to provide individualized care – has fostered a profound sense of teamwork. "'Empowerment' is a word that comes to mind," says Michelle.
"There is a lot of strength when we all come together," adds Belinda, noting that Comfort Matters "encourages the team to work as a unified whole.
"Our nurses become part of the story of our residents' lives," she says. "We are woven into their history. And they become a part of our history, too."
"Judson is in a league of its own," adds Donnicia. "We have such a great opportunity to get to know our residents as individuals. That's why I love it here.