National Nurses Day is celebrated annually on May 6 to raise awareness of the important role nurses play in society. It marks the beginning of National Nurses Week, which concludes on May 12, the birthday of Florence Nightingale. Many consider Nightingale to be the founder of modern nursing. At Judson, we take this opportunity to honor all the nurses who contribute their expertise and caring to our community. This is the story of one of them.
Michelle Shannon's typical day has a lot of moving parts. As Director of Nursing and Administration at Judson Park, this licensed, registered nurse oversees approximately 150 staff members providing services to as many as 180 residents in Judson's assisted living neighborhoods, as well as patients in the Judson Health Center.
The extent and complexity of her duties – everything from staff scheduling to family counseling – means quick thinking, consistent communication, and long hours are part of every work day.
What keeps her on the job? Making a difference.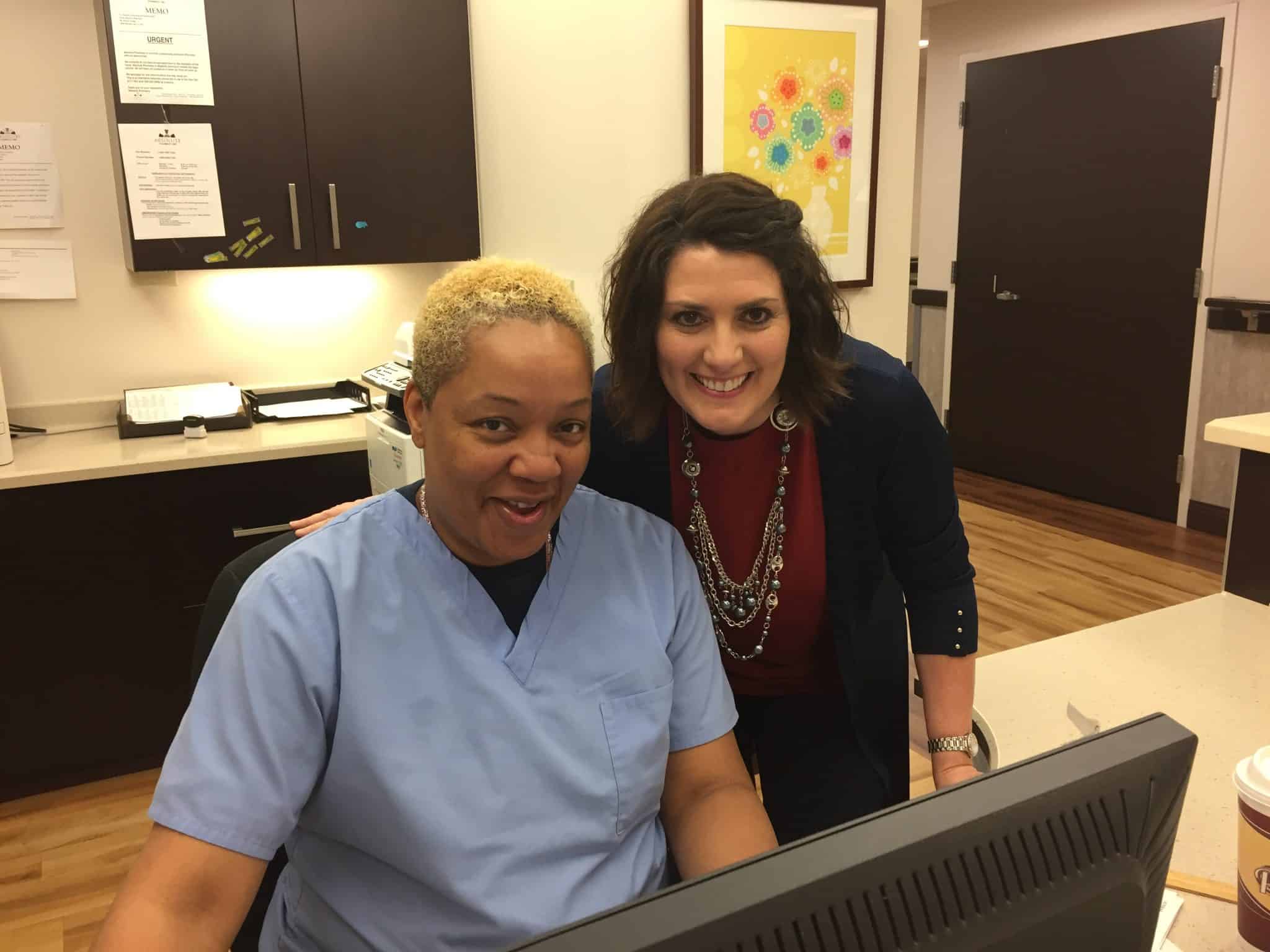 "Knowing I can be the one person that day who puts a smile on someone's face is the big reward," Michelle says. "Maybe a resident needs to talk. Maybe a family needs someone to help them find the beauty in a difficult moment. As a nurse, we are the ones who are here when our residents and their families are at their most vulnerable, when the control is not in their hands. There is a joy in giving that gift of empathy and caring."
Michelle earned her Bachelor of Science degree in nursing from Ursuline College in 2006. In addition, she is a Certified Dementia Practitioner. Michelle joined the Judson family in August 2016, after nearly a decade in her chosen profession, much of it spent in area nursing and rehabilitation facilities.
She appreciates the fact that Judson is not like other retirement communities.
"When I first came in here to interview, I immediately got the sense that, if I were to get the chance to work here, I would be so blessed," she says. "Everyone here is part of the Judson family and feels that support. I love the fact that our nametags don't contain any titles: Everyone here is a person, not just a role, just like our residents are all individual people, not just 'a patient in a bed.'"
As a result, Michelle says, her nursing staff functions as a team of mutually supportive peers. "Every one of our staff members adds a unique perspective and specialized skills. That makes us all stronger and better at what we do. I couldn't do my job without them."
While the goal of National Nurses Week is to set aside time to honor nurses, Michelle believes her colleagues deserve honor and respect throughout the year and seeks opportunities to recognize her nurses every day.
"I am proud of my team and what we do to make a difference," she says, "I'm very happy with my career choice".
And that's a fact worth celebrating!