Cynthia H. Dunn, President and CEO of Judson Services Inc. has announced her plans to retire in June of 2018.
Cyndy's career at Judson began in January of 1978, when she started as a social worker. Since that time she has garnered over 40 years of experience in senior living and has served as Judson Services Inc. President and CEO since 1992. Since becoming its President, Judson gained a national reputation as an innovator in services for older adults.
Cyndy earned a bachelor's degree from Barat College in Lake Forest, Illinois and a master's degree in social services administration from Case Western Reserve University. In 2010 Cyndy received the Joseph D. Pigott Leadership Award from University Circle Inc, in honor of her efforts to champion collaboration and growth within the University Circle historic district. LeadingAge Ohio presented Cyndy with its 2004 Leadership Award of Honor, recognizing her dedication to innovation in the aging services field. In 2001, Northern Ohio Live Magazine honored Cyndy with its Rainmaker Award, as a woman who has made positive contributions to the economy of Northeast Ohio. She is a member of Leadership Cleveland class of 1996.
"Cyndy is a dynamic leader who has led Judson through a period of tremendous growth and expansion," says Catherine S. Koppelman, chair of Judson's Board of Directors. "She has worked tirelessly on behalf of Judson so that it will deliver the best possible care, services and programming for its residents. She leaves the organization on solid footing for the future."
Cyndy worked with Judson's Board and Senior Executive team on leadership development and succession planning for a few years. After announcing her retirement, the Judson Boards unanimously elected Judson's Chief Collaborative Health Officer (CCHO) and Vice President of Health Services, Kendra Urdzik as Cyndy's successor.
Under Cyndy's leadership, Judson has been fulfilling its mission of Bringing Community to Life in the following ways: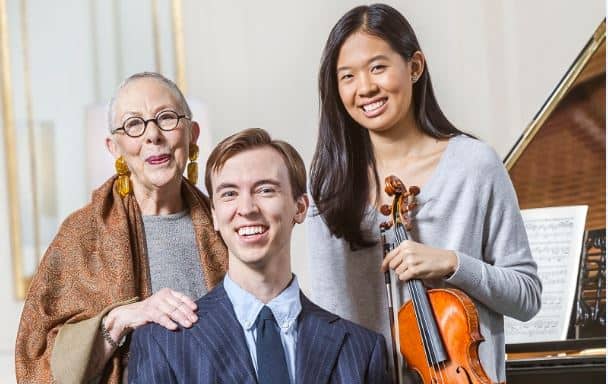 Artist-in-Residence Program
Judson partners with the Cleveland Institute of Music, Cleveland Institute of Art and Ursuline College to provide a one-of-a-kind inter-generational living experience to graduate students at both Judson Park and Judson Manor. The program garnered international media attention as well as interest from other universities and senior living organizations wanting to replicate its success.
The Creation of Judson's Third Campus, South Franklin Circle
Set upon 90 pristine acres, South Franklin Circle opened in 2009 and is surrounded by wide open green spaces, ponds, miles of trails for walking, biking and hiking; yet it is an easy stroll to the conveniences of the quaint village of Chagrin Falls. This community offers a wide variety of home styles, state of the art amenities and the Crane House assisted living health center.
A research and clinical partnership between Judson and the Frances Payne Bolton School of Nursing at Case Western Reserve University that seeks to develop better ways to help older adults and their families manage health and wellness as well as improve the quality of life at a lower cost to all. The hope is to distribute the initiative's findings to organizations serving older adults.
"My Judson experience has been so much more than a job or even a career" Cyndy says, "It has been a calling. Over these years I have given witness to our mission in action."