In 2019, Judson Senior Living began an associate of the month program in order to recognize the excellent performance of our associates. Each month, nominations are submitted by residents, associates, or managers and are voted upon by a workforce development committee.
Congratulations to the winners of the Judson Spotlight Awards from September to December 2019!
September 2019
Donnicia Harris – Judson Manor Nursing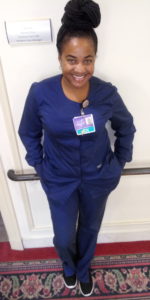 Donnicia is a great person to work with. Her personality is always the same – she treats the residents with the utmost respect. She is a very nice person and is always smiling. Donnicia has been very helpful with getting patients orders for Therapy.
Theresa Rozie – Judson Park STNA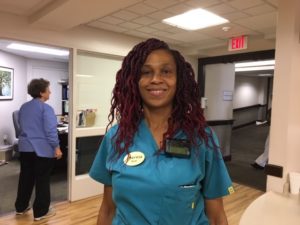 I have had Theresa Rozie as my STNA aide for 5 weeks. Every day when she is my aide she always has a smile and very upbeat attitude. She does more than just being an aide. She is so caring. She meets my needs and more. You can tell she loves her job and the residents. She had made my Rehabilitation process so enjoyable. I thank her for her care. She needs to be a star in the spotlight.
Gilbert Hudgines – South Franklin Circle Transportation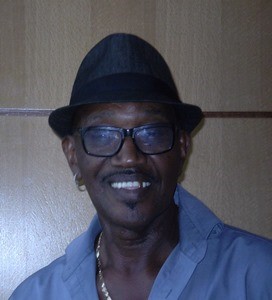 Not only has Gil been dependable and on time, but also he has been an innovative force since SFC opened. Beyond his usual transportation duties, Gil started the Tuesday over to Heinens with stops in between. Later, Gil broadened that to include movies fun Wednesday. He is always looking for ways to make life more fulfilling and interesting to the residents.
October 2019
Kristina Kuprevicius – Judson Manor Marketing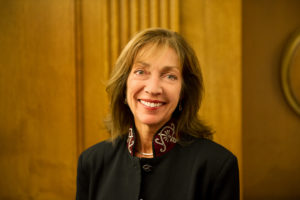 Kristina is one of those associates you just know you can go to if you need help. She is always willing to help no matter what the issue might be. If she is unable to solve the problem, she will know who can. She is helpful, organized and extremely professional. Judson is lucky to have her on board.
Michael Harris – Judson Park Environmental Services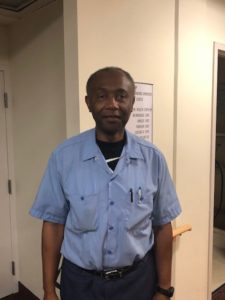 Michael is one of those quiet associates that tends to fly under the radar – that you don't see very often, but you know the job is getting done. What he doesn't know is that he is being noticed. I have seen him a number of times assisting residents with packages, or helping them off the elevator, or not just providing visitors with directions to their location, but actually walking them to their destination. He is very humble and represents Judson Core Values.
Annette Giancola – South Franklin Circle Care Partner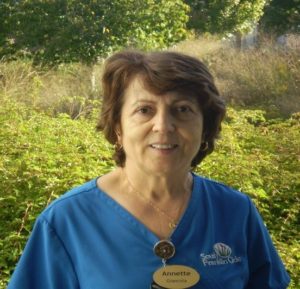 Annette goes above and beyond every single day she works. She not only makes sure she does her job and keeps members happy; she makes sure everyone else is okay as well! Annette is the epitome of team work. She won't let anyone fail. She does everything she can do to help the members and her co-workers.
Annette handles her assignments and duties so rapidly and efficiently that it leaves her time to help others. And that includes me. She does the work of two aides cheerfully and willingly.
Annette is one of the most compassionate, dedicated and reliable staff at SFC. She goes above and beyond her role and responsibilities every day to ensure that member needs are met and is always willing to do extra to help her co-workers. Annette is a great representation of the Judson core values and a great role model for Crane House.
November 2019
Cheryl Smith – Judson Manor STNA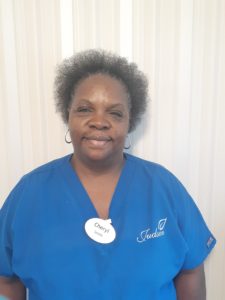 Cheryl is an STNA/Resident Assistant that has worked at Judson Manor since 1983! She is an amazing associate who always is willing to help no matter what she has on her own plate.
Cheryl continuously demonstrates great teamwork and dedication to all those she comes into contact with. Residents are cared for greatly by her.
Susan Gillespie – Administrative Assistant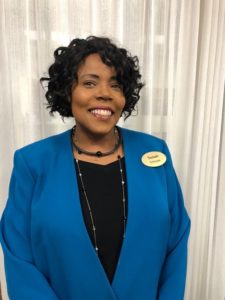 Susan takes the time to assist every resident with any need. She warmly welcomes visitors and shows genuine interest in her co-workers. Her smile and positivity is infectious.
As I arrived into the facility, the wonderful Susan Gillespie was outside the entrance watering some plants that were recently planted. As she was working, she greeted me in her usual warm, engaging and hospitable way. We exchanged pleasantries and I went in. As I left a few minutes later, there she was picking up small branches and kicking acorns away so no resident would stumble. Such welcoming attention to detail and her care for the residents and visitors' well-being is just exceptional. I am telling you this to sing Susan's praise. I have been so impressed with her prodigious skills while welcoming visitors and showing care and attention to all. She is a treasure!
Darleene Kash – South Franklin Circle Programming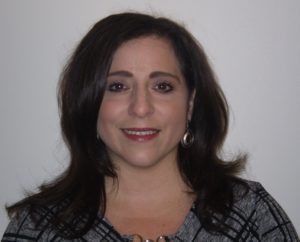 Darleene is a true asset to South Franklin circle. She is always willing to help anyone and she does so with a genuine smile on her face.
Darleene brings something special to South Franklin Circle with her daily positive demeanor and happy disposition.
December 2019
Patricia King – Judson Manor Environmental Services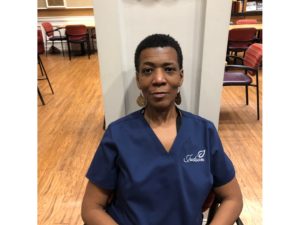 Patricia King is an associate that is always punctual and always maintains a positive attitude. Patricia is very dependable. She goes above and beyond for the resident. She is also an excellent team player with her co-workers.
Vickie Bright-Timple – Judson Park Social Work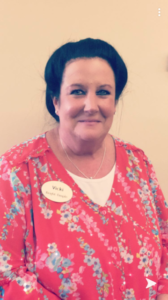 Vicki has worked tirelessly at Judson for over a decade making sure that resident and community members have safe discharges from the health center. She collaborates with family members, interdepartmental co workers and outside providers so all have the necessary services to continue the progress made during their stay. She is consistently kind, optimistic, knowledgeable, and hardworking. Vickie recently retired from Judson and we wish her the best of luck in her retirement years!
Carol Ford – South Franklin Circle Home Care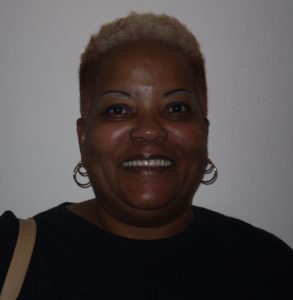 Carol goes above and beyond with her care. She always has a smile and positive attitude. She truly cares about each resident and takes pride in how she cares for them.