Judson, along with Cleveland Institute of Music, is happy to announce the newest Artist-In-Residence students who will reside in Judson Manor this upcoming semester! Welcome to Shannon Lee, Maia Hoffman, and Do-Huyn Kim!
Over a decade ago, Judson Senior Living and Cleveland Institute of Music forged a partnership based on community growth and intergenerational connection. Since then, the Artist-in-Residence program has continued to flourish, strengthen, and grow, along with the residents and talented artists involved.
The partnership, which began in 2010, provides student artists from Cleveland Institute of Music with furnished apartments at Judson Manor, rent-free. During their time at Judson, artists provide cultural programming and performances for residents across all three campuses.
This unique program creates an opportunity for cross-generational collaboration and inspiration, leading to the formation of lifelong friendships and experiences that help shape and inspire the artists. This fall, we are excited to welcome the two new Artists-in-Residence, Ms. Lee and Ms. Hoffman, along with one returning artist, Mr. Kim!
Meet the 2020 Artists-in-Residence:
Shannon Lee, who hails from Plano, Texas, is a violinist currently working towards her Master's Degree. Ms. Lee received an undergraduate degree in Computer Science from Columbia University in 2013. She has been studying violin her entire life and has performed in venues around the world.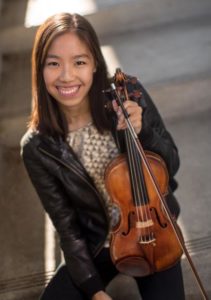 Maia Hoffman, a violist, is coming to Cleveland this fall to study at Cleveland Institute of Music. Originally from Portland, Oregon, Ms. Hoffman is pursuing a Master's Degree at CIM.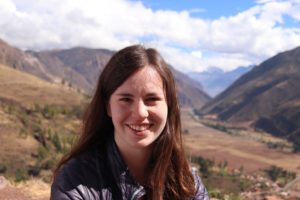 Returning to Judson Manor for his second year is pianist Do-Hyun Kim. Mr. Kim, who has performed around the globe, earned his Bachelor's Degree from Cleveland Institute of Music and a Master's from the Julliard School. He now returns to CIM for in pursuit of an Artist Diploma.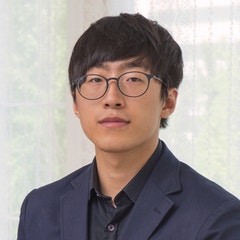 Judson is thrilled to welcome these talented artists to our community! The artists will soon make their move to Judson Manor, so be prepared to give them a warm welcome. We look forward to the many wonderful performances and new bonds to come from this unique experience, one that works to connect the generations by Bringing Community to Life.
Click here to learn more about Judson's intergenerational lifestyle.