Thank you to the remarkable donors who helped us secure every bit of the Smith $100,000 Challenge! As of our August 15 deadline, we had received $130,000 in pledges and gifts – way beyond our goal. We are grateful to the Smiths for their incredible matching gift and to the generous donors who helped us secure it. We are humbled by your generosity and commitment to Bringing Community to Life at Judson.
Earlier this summer, Judson received a generous $100,000 challenge gift from Myra and Darwin Smith to enhance accessibility at Judson Manor. If Judson Foundation could raise $100,000 by August 15 to support the Judson Manor South Entrance Project, we would receive $100,000 from them.
Originally known as Wade Park Manor, the historic residential hotel was constructed for luxury living in 1923. Since 1983, Judson residents have been faithful stewards of the grand hotel, now known as Judson Manor. Built in the Georgian Revival style, the architecturally significant building is a University Circle landmark with many distinguishing elements, including an above street level entrance featuring grand steps.
In 2016, Judson commissioned a study to explore the best way to eliminate barriers and improve safety without impacting the grandeur of the building's facade. It was determined that the most acceptable solution is to construct a covered entrance on the south side of the building, convenient to parking. With a design inspired from the historic main entrance, the entryway will feature an expansive canopy that will protect residents and visitors from the elements. The security booth will be relocated and guests entering through the new space will be greeted in the warmth and comfort of the Ferry Family Foundation Lobby. Construction of the new entrance is anticipated to begin late this summer.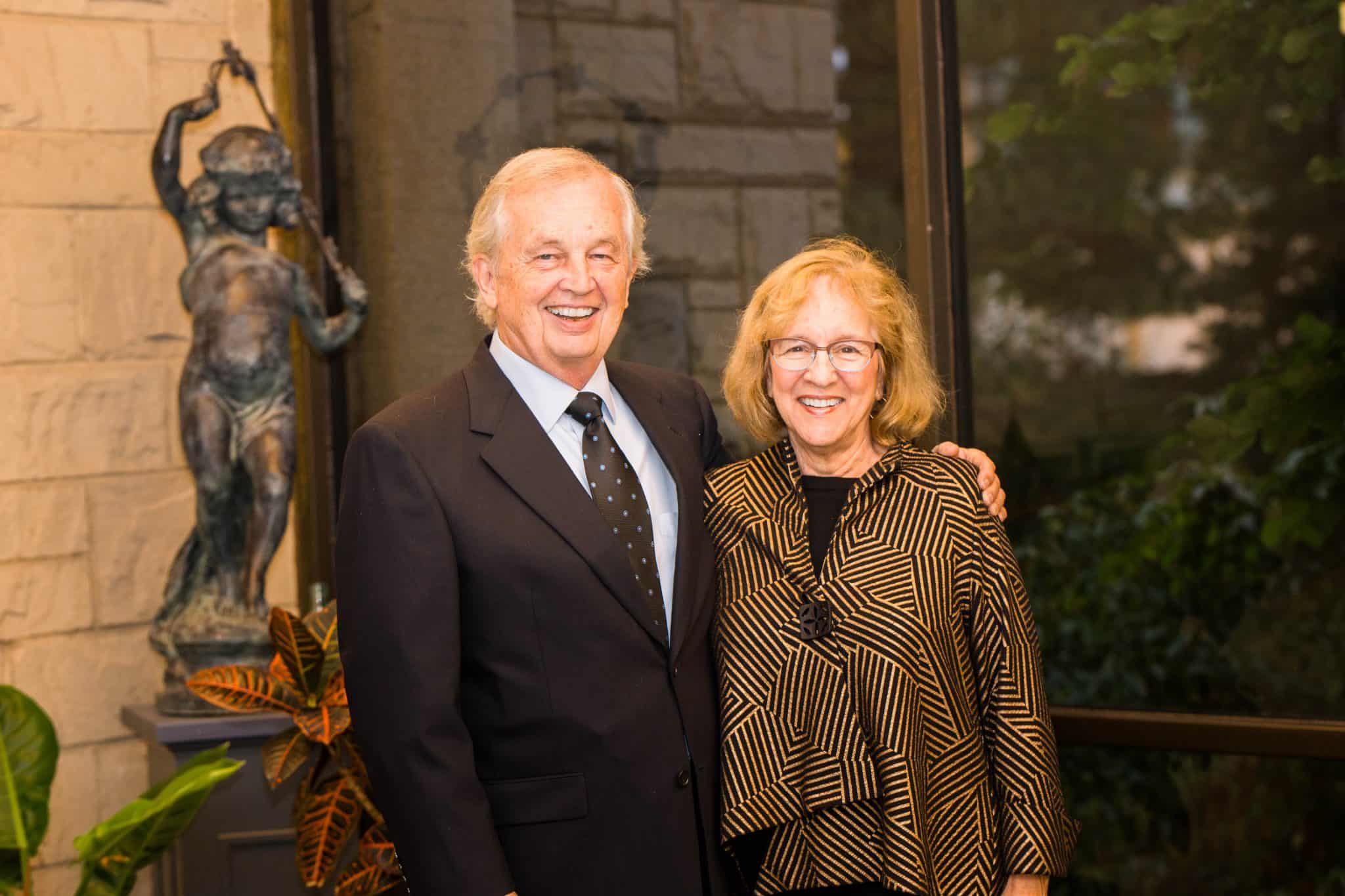 "The Smiths are champions of historic preservation and Judson. Their significant support of this project is turning our vision of barrier-free building into reality," said Dan Selby, vice president of Judson Foundation. "We are extremely thankful to them for their remarkable generosity and the impact this project will have enhancing accessibility and comfort for our residents and visitors."
Myra and Darwin Smith's generosity is not new to Judson. In addition to assisting with the cost of the feasibility study, the charitable couple has made generous estate commitments to Judson in honor of Myra's father, Jacob "Jack" Friedberg. Jack lived at Judson Manor from 1998 to 2006. Originally from Cleveland, the Smiths reside in Dallas, Texas. Together, they are deeply involved in numerous philanthropic causes.
For more information on how you can be part of one of the most ambitious projects in Judson Manor's history, contact Judson Foundation at 216-791-2013 or foundation@judsonsmartliving.org.