On its surface, the well-tended culinary garden at South Franklin Circle seems filled with the usual suspects: tomatoes and corn, blueberries and strawberries, basil, mint, and more. But look a little deeper and you'll find the spot where good relationships grow.
Now in its second year of cultivation, the 60-by-20-foot plot behind the Community Center is a reflection of Sandy Bender's love for gardening. As director of dining services at South Franklin Circle, Sandy knows that a garden's true harvest can extend beyond baskets of zucchini and bundles of thyme: Under the care of a constant gardener, it can also yield opportunities for engagement and enjoyment.
As a chef and longtime gardener, Sandy comes by her green thumb naturally. "It all started with my dad," she says, surveying her domain from the terrace. "He had a small garden, and I worked right alongside him in my own little plot. To this day, the aroma of a fresh-picked tomato reminds me of him."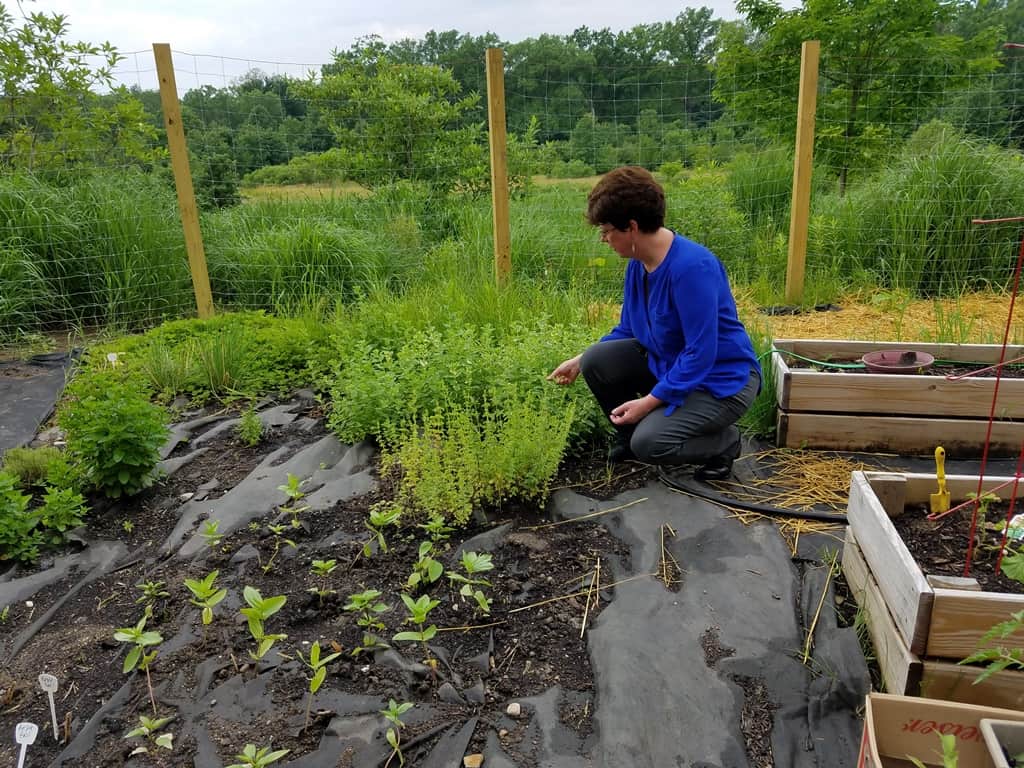 Sandy relied on those tender memories in 2016, when she launched the culinary garden. While the square footage was smaller then, this year's addition of an eight-foot rabbit fence has allowed her to expand the garden's footprint. As a result, a list of 2017 plantings reads like a Burpee catalog, filled with things like variegated sage, Thai basil, garlic chives, four types of eggplant, Blue Berries tomatoes (an heirloom variety), and the Mexican herb epazote. "I like to grow things that are a little different, that you can't find everywhere else," she says.
In its current configuration, the culinary garden includes three raised beds, eight well-mulched rows of plantings, and a few riotous patches of perennial herbs. In a clever bit of repurposing, Sandy has planted strawberries and nasturtiums in "vertical gardens" made from recycled wooden pallets. She is also experimenting with a Native American technique that calls for intermingling the "three sisters" – corn, zucchini and beans (or, in this case, edamame) – in the same hole. "The beans are supposed to climb up the corn, and the zucchini keeps the soil cool," she explains. "We'll see how well it works."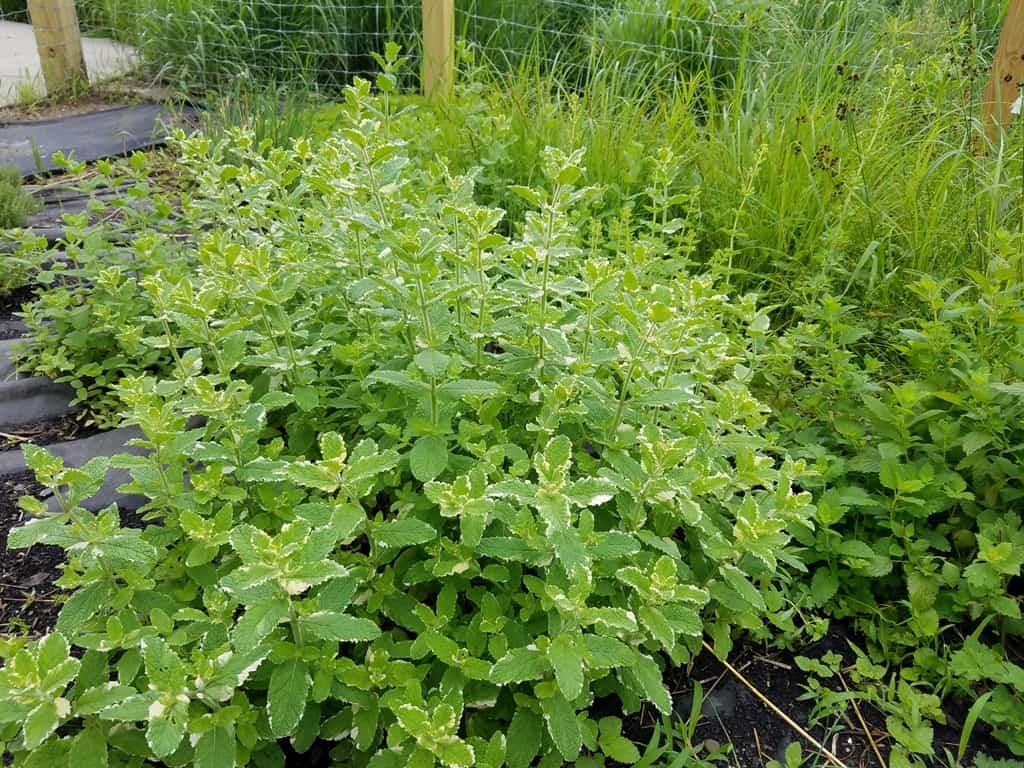 As the growing season progresses, the crop will find its way onto plates at Radius, South Franklin Circle's private, fine-dining restaurant; The Bistro, a casual café; and Crane House, its assisted living neighborhood. Gherkin cucumbers will be turned into pickles; tomatoes will go into sauces; nasturtiums will pop up in salads; basil will become pesto; and muddled mint will flavor mojitos. "The ingredients we grow will be identified on our menus," says Sandy. Not only is that informative, she adds, but it also cultivates communal discussions about gardening, flavors and fond memories evoked by fragrance.
"That's one of the reasons I often turn to our residents for gardening advice," says Sandy. "There's one lady who has a very impressive plot in our community garden that's filled with cabbage; there's a gentleman who knows all about garlic. I'm always glad to have their opinions. It's a way for me to move beyond superficial discussions and to really tap into their knowledge. It helps me in the garden, and it really helps us engage each another as people."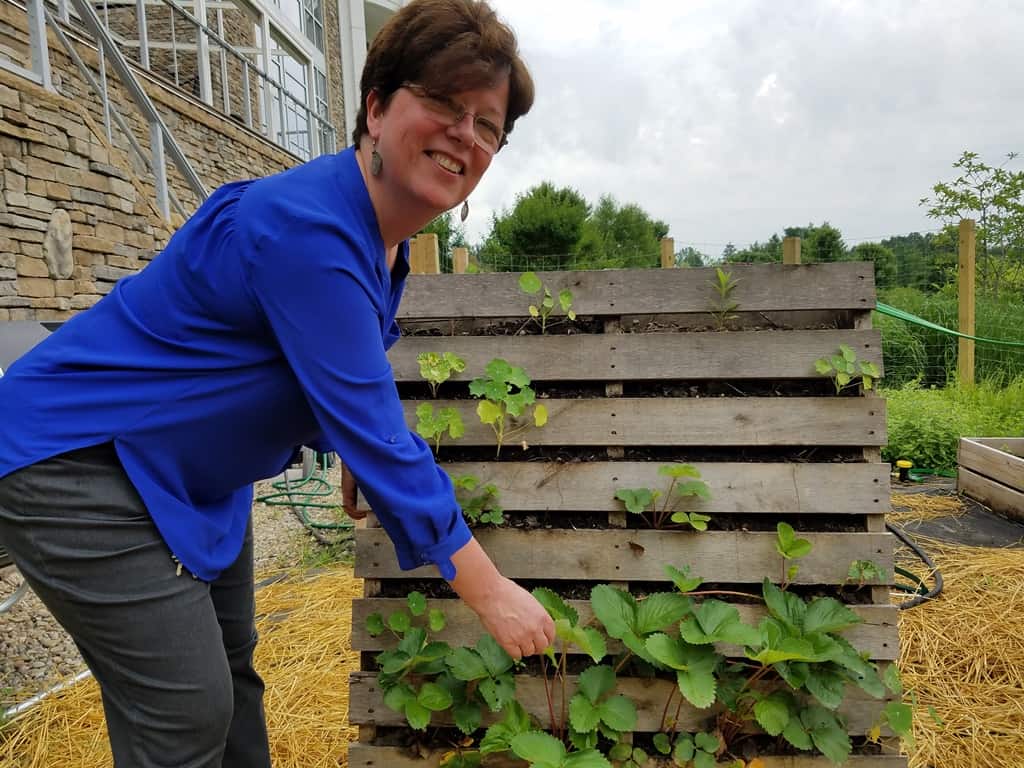 The garden also yields particular benefits for Crane House residents. In a special "Fun with Food" program, Sandy gathers the residents for sessions of sensory stimulation, relying on the unique qualities of assorted herbs and vegetables to engage the senses and, perhaps, to trigger some happy recollections. At one session, for instance, Sandy passed around fresh herbs to stimulate the sense of smell, then offered mojitos garnished with spearmint. In the fall, she's anticipating a tomato tasting, to stimulate the taste buds and "to remind residents what a real tomato tastes like."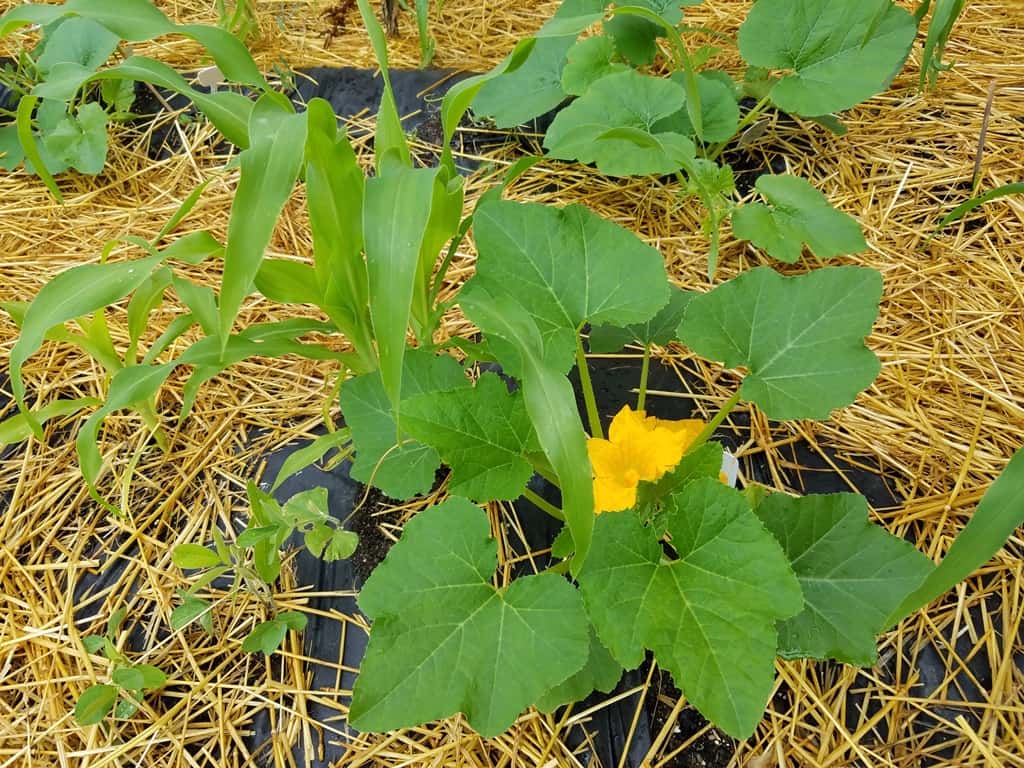 There's a more personal purpose as well. "After a day of carrying around a clipboard and being the boss, working in the garden is calming and grounding," says Sandy. "I'm someone who has to be outside; it gives me a chance to breathe."