Believe it or not, it's been an amazing eight years since South Franklin Circle welcomed its first residents!
Only minutes from the charming village of Chagrin Falls, SFC's 90-acre campus, features gently rolling terrain, filled with natural landscapes, beautiful views and dotted with apartment homes, cottages, garden homes and town homes. Interiors are spacious, light-filled and airy.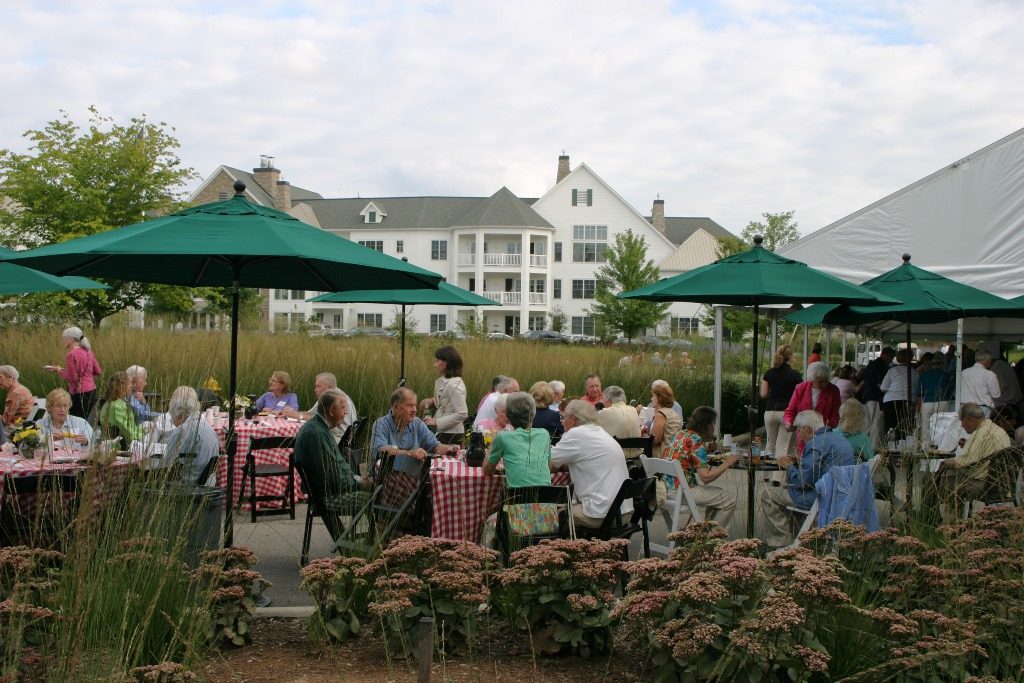 But beyond the beautiful campus, residents experience a true sense of community. Eager for a sense of connection, they discover new neighbors, strong links to the Chagrin Valley, SFC's sister communities Judson Park and Judson Manor and University Circle.
Today, South Franklin Circle is 95% reserved and occupied, and it population boasts both Chagrin Valley natives and many who've relocated from across the United States.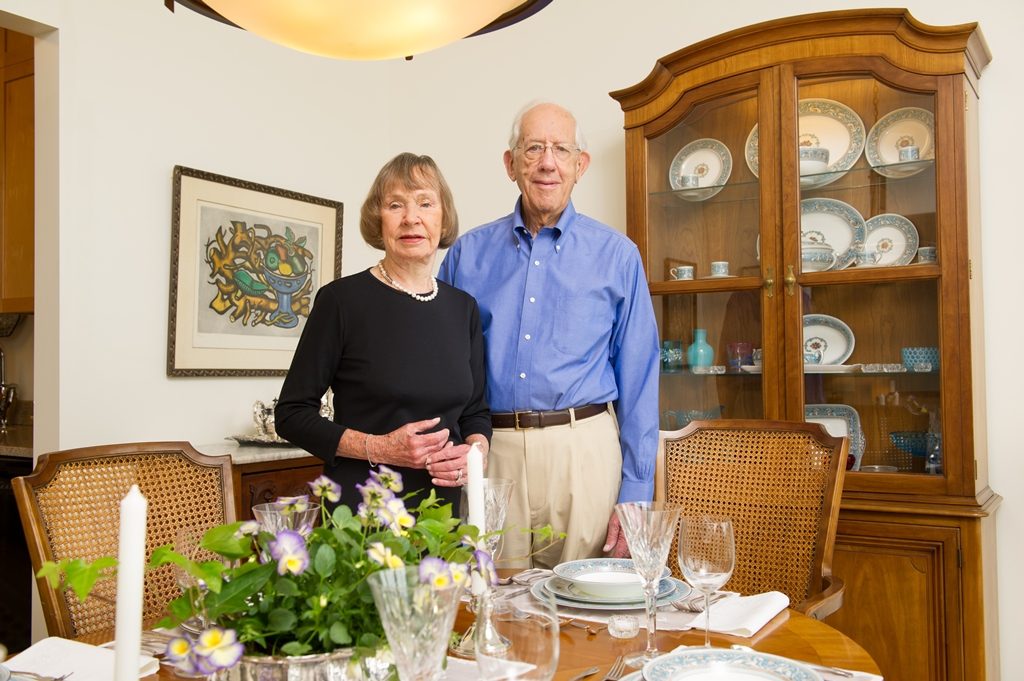 Bill and Gayle Bauer moved to SFC from Washington, D.C.
"We've fallen in love with Chagrin Falls—the Village is charming and the whole Chagrin Valley area is great for walking and biking," says Gayle. "You can't beat the cultural opportunities available in Cleveland's University Circle neighborhood."
"Plus we've formed strong bonds with new friends right here," adds Bill.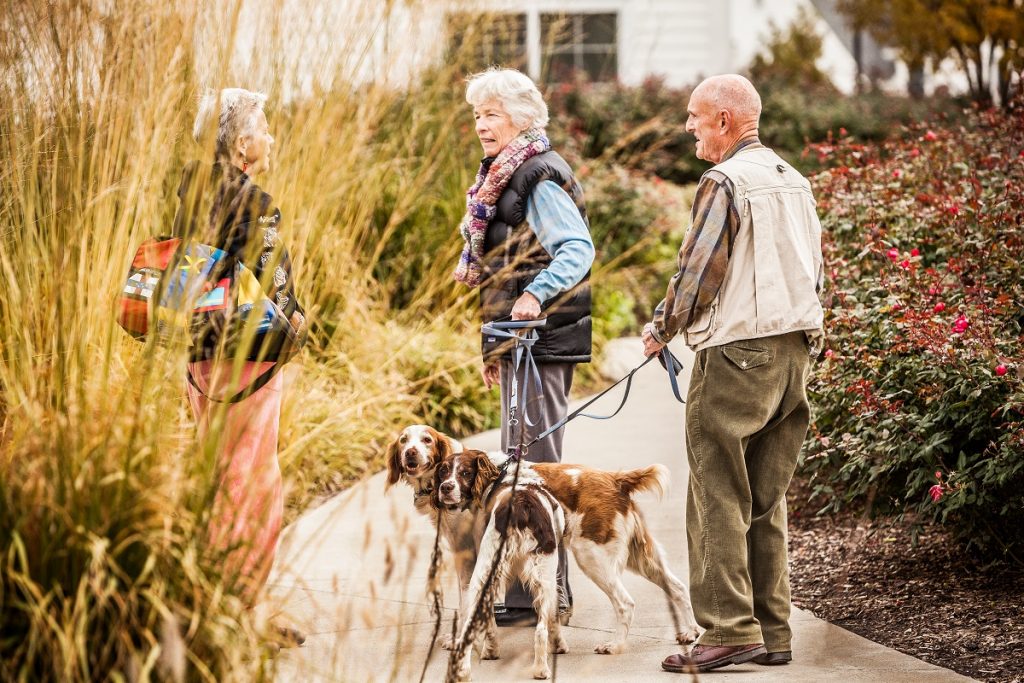 Many residents experience a spirit of rebirth, renewal and reinvention, as they embark on a new phase of life—one built around an active lifestyle, full of limitless possibilities.
Long-time SFC residents Marty and Pat Pope are a case in point.
"We believe it's important to learn a new skill every five years," says Pat. "If we kept repeating the things we know, we'd miss out in the end. Life is a free-form process, and living at South Franklin Circle has enabled us to continue lifelong learning."
Here are just a few of SFC's programs and services that promote lifelong learning and overall wellbeing:
Unlimited access to a Health and Wellness Center that includes an Olympic-sized heated pool with an array of water exercise classes
A state-of-the-art fitness center with attentive staff for personalized instruction
An art studio offering a wide variety of creative arts taught by prominent, local artists
Intellectual and cultural programs and lectures
A day spa with services including skin care, massage, manicures, pedicures and more
Delightful casual fare in the Bistro for breakfast and lunch, and seasonally inspired dishes created by the culinary team of Radius Restaurant
Pet-friendly environment, including outdoor dog run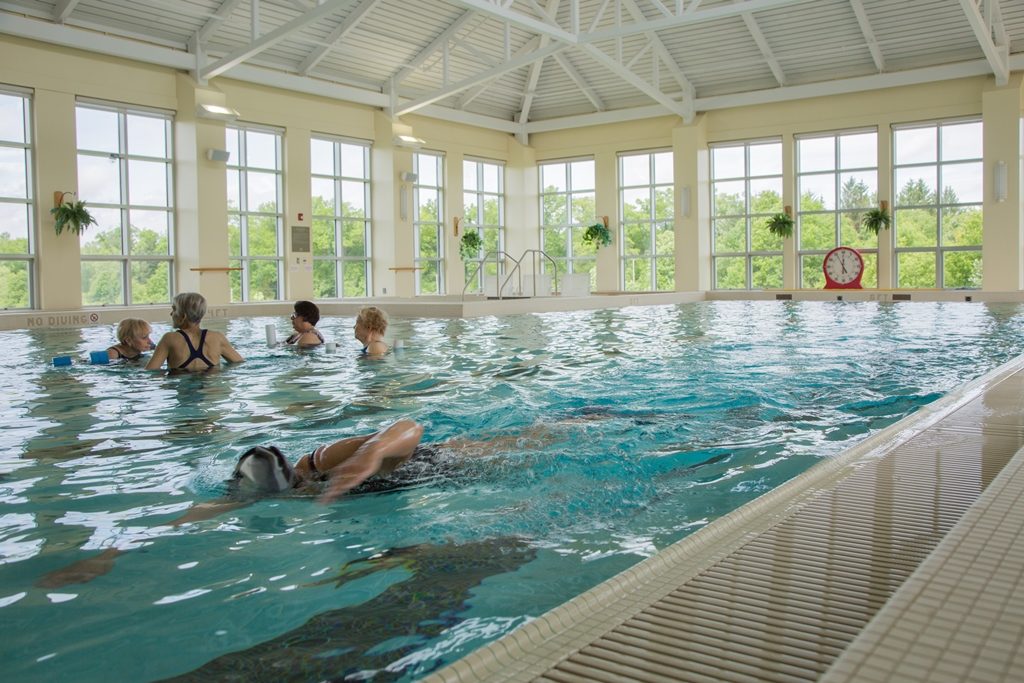 "We've always considered ourselves a 'freedom' model," says South Franklin Circle Vice President Bill Fehrenbach. "There are amazing benefits to being able to focus on what really matters in your life."
All of this freedom comes with the security of knowing that on-site rehabilitation and healthcare services are there when they need them.
Over these last eight years, South Franklin Circle has come to embody Judson's mission of Bringing Community to Life. Resident Carol Grubb agrees. "Everyone here is so welcoming and helpful," she says. "They made us feel right at home from the moment we moved in. It truly is a community in every sense of the word!"