Growing up in Windsor, Ontario, Clare Bechtold didn't imagine she would spend most of her life in the U.S. But her world changed after she met Don Bechtold, a psychologist and an American citizen. She married him at 23 and moved to Cleveland; now, she says, "I consider myself a Clevelander."
The couple raised their daughter, Katie and foster daughter Cindy, in their three-story home on South Belvoir Boulevard. But once the girls were grown and on their own, Clare thought they should start looking for a smaller, easier-to-manage place to live. Don, however, didn't agree.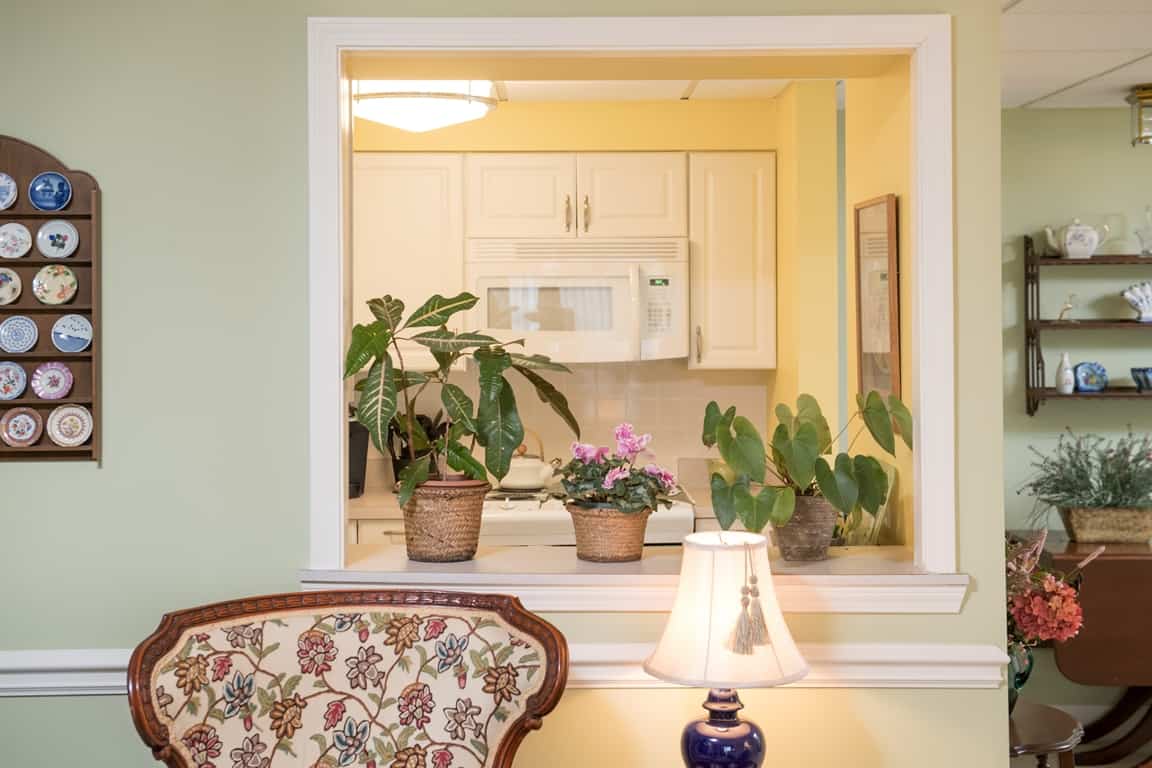 Clare remembers those conversations well: "'I'm not leaving this house,' he told me. I always jokingly responded, 'I will, and I hope you join me. We don't know when one of us will slip on a banana peel.'" As it turned out, Clare's sister in Virginia lived in a residence similar to Judson and loved it. "We looked at several residences, but we were attracted to Judson Park."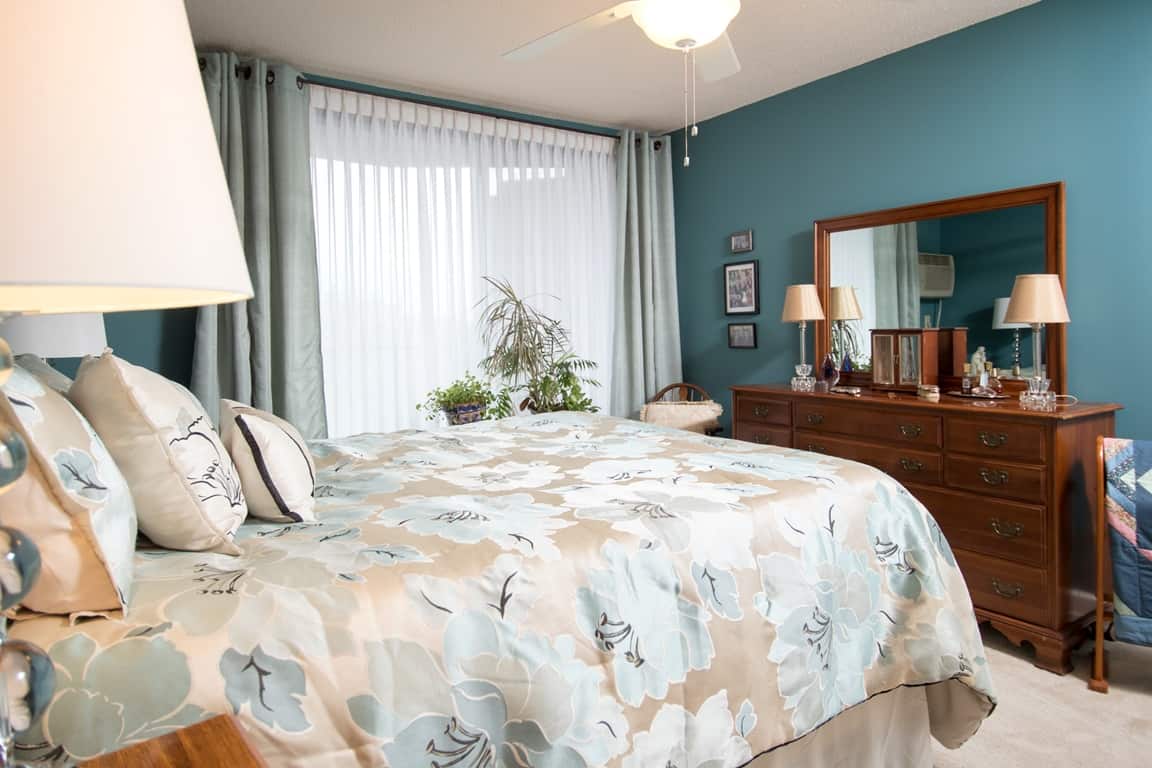 But before they could make the big move, Don passed away suddenly. Clare was emotionally ready to relocate but, she says, "it took me 18 months to clear out the house. God love him, he never threw anything away! Finally, a little over two years ago, I called Judson Park and said, `I'm ready.'"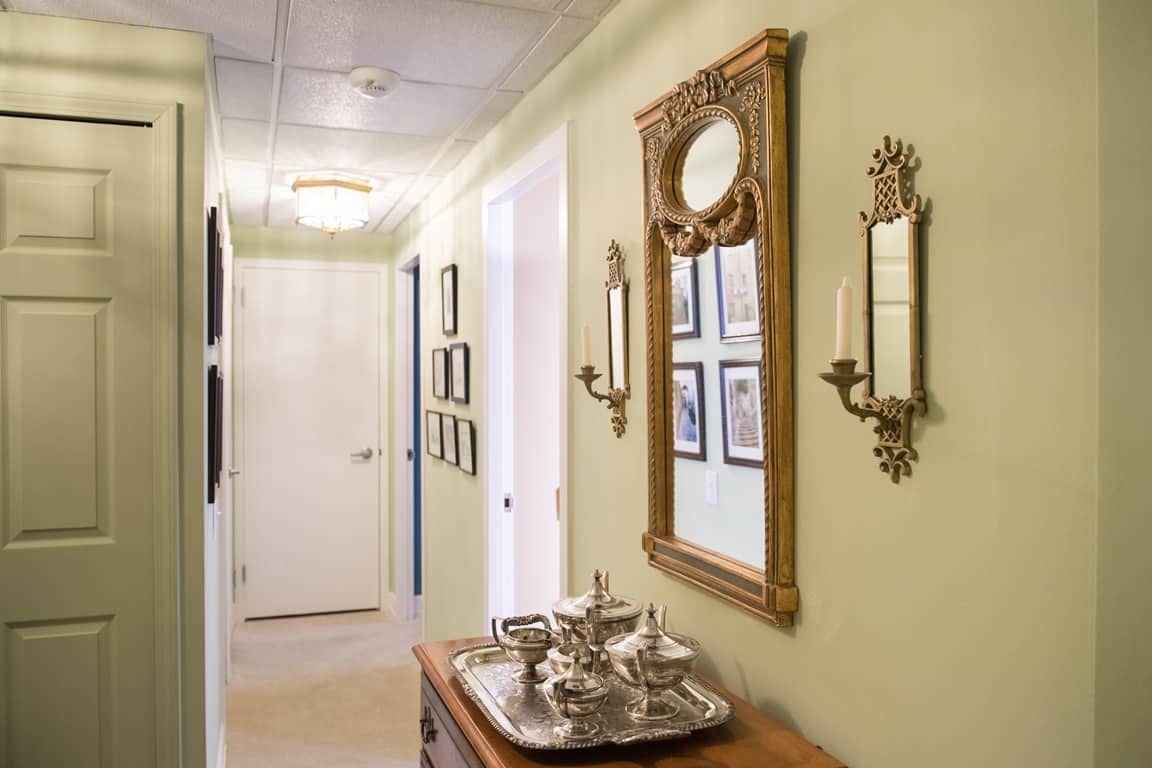 It didn't take much time to transform her apartment into her new home. It's apparent that Clare isn't afraid of color on the walls—every room is a different shade—and one of her favorite spots is her office (previously known as the second bedroom). "I always like to have an office space," says the former data manager of cancer clinical research trials for University Hospitals Case Medical Center. After she retired she continued that work part-time for three years. Now she's turned to volunteering, and spends much of her giving-back time volunteering for Judson. Currently she coordinates off-campus classes for residents attending Case Western Reserve University, and soon will hopefully start helping Judson in its transition to electronic medical records. "As long as the gray matter is working," she says, "I want to put it to good use." So, both her professional experience and her new office are coming in handy.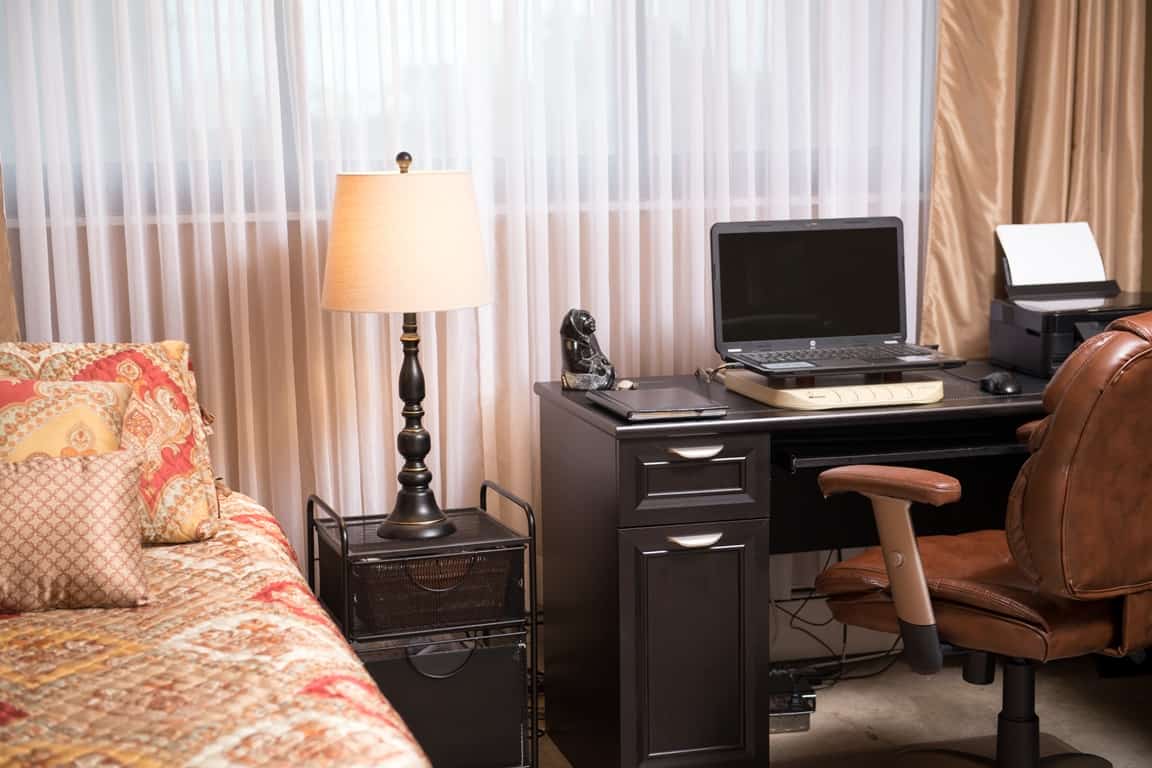 Her living room, painted a soothing celery green, is on the formal side. "I started with my mother's Duncan Phyfe furniture," Clare explains, "and that set the tone." Her décor includes items with sentimental value, including a collection of antique butter pats from around the world. There's plenty of room for her rescue cat, Luna (whom she calls "Sweet Pea") to hide—"You'll never meet her," Clare says. "I've had a Judson housekeeping associate here every Friday for two years, and she's never seen her!"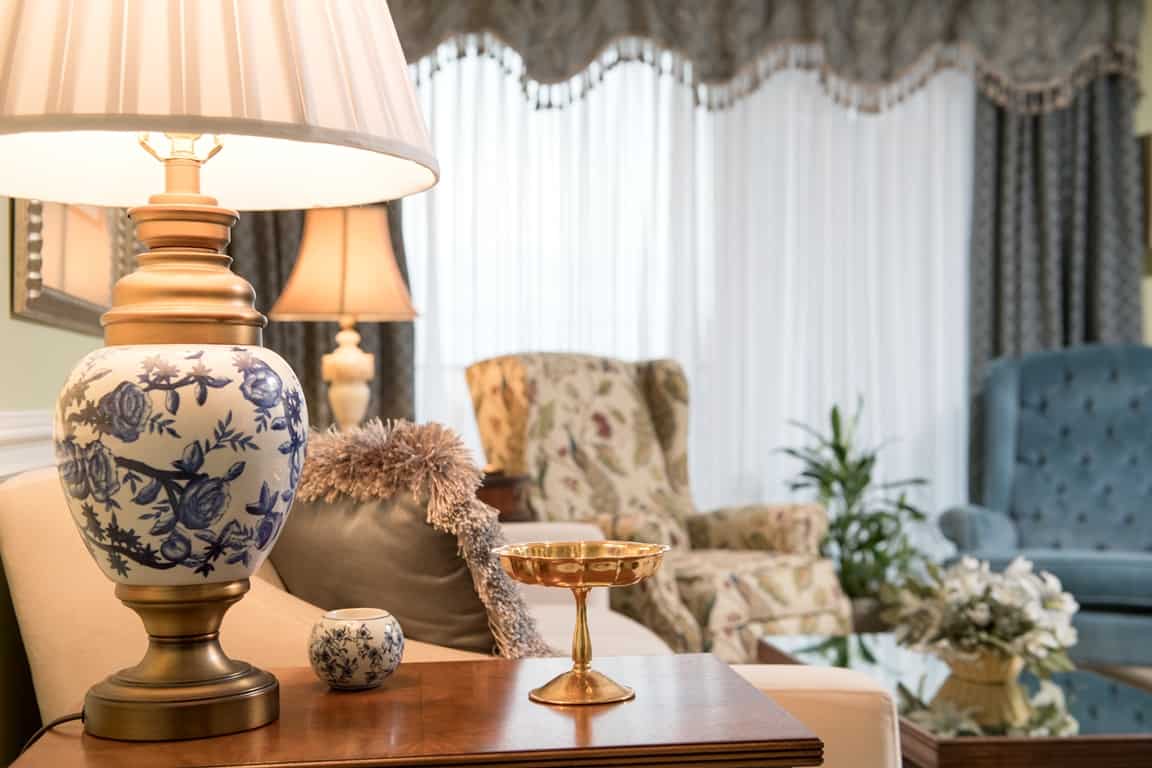 But what Clare enjoys most about living at Judson Park are the programs. "You could get up at 7 a.m. and go to classes and other activities all day long—yoga, meditation, art," she says. She appreciated their health center, too, when she needed rehab after her recent knee replacement.
There's just one feature she doesn't use often, and that's Judson Park's pool and fitness area. "I do not like to exercise," she says. "I live three floors below a warm-water pool, and I have to talk myself into taking advantage of it. But," she adds, "it's here if I want it."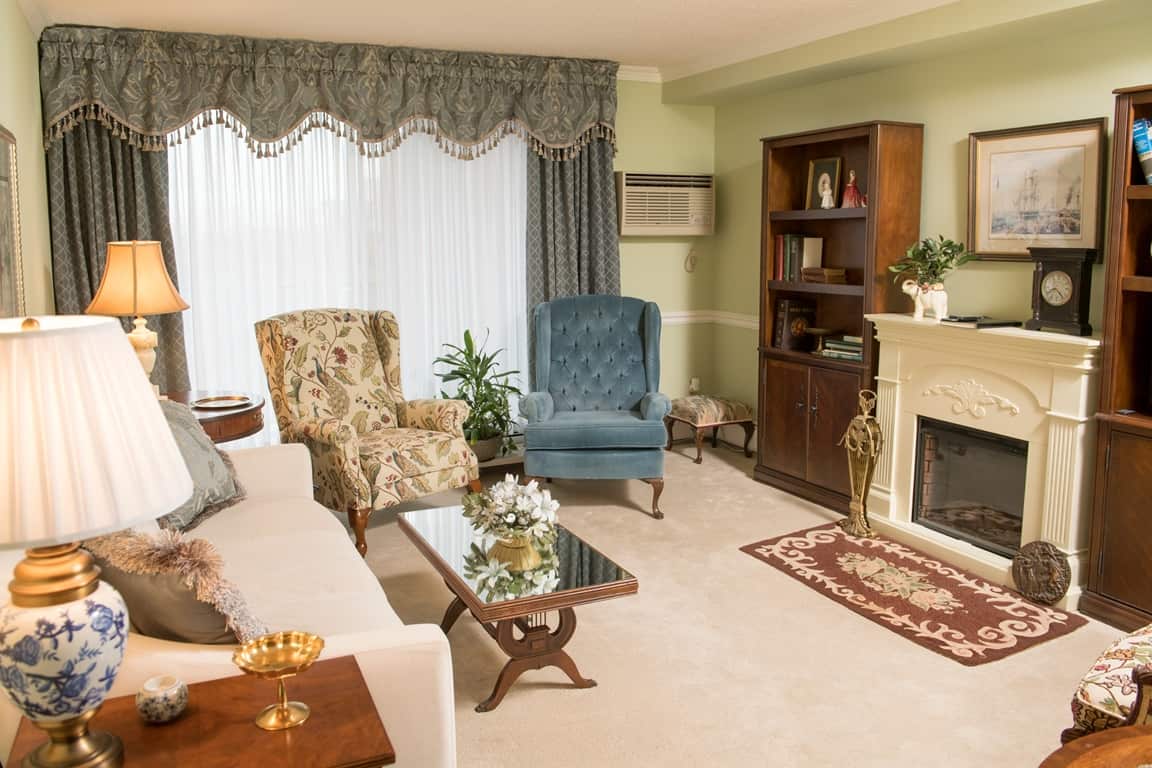 Clare is a busy woman; she owns a car and drives to visit friends and her daughter Katie, who lives in Avon. And she's still traveling; later this summer she and her foster daughter Cindy, who soon will move here from Youngstown, will take a 20-day cruise and visit Denmark, Norway, Scotland and Iceland. After each excursion, Judson welcomes her back.
"Judson Park is very open to us," she says. "Even the art center is open 24 hours. The total building is our home, and that's just how I see it. It's as much `home' to me as anywhere I've lived."