Joan Campbell, who has lived in South Franklin Circle for nine years, told a gathering at the independent living community in Chagrin Falls on February 13 that "tomorrow's promise" was "sitting on either side of me." Her daughter, Jane, the former mayor of Cleveland, was to her right. To her left was Cordell Stokes, chairman and CEO of CLC Stokes Consulting Group, LLC.
The occasion, which drew about 100, was titled "Cleveland: Yesterday, Today and Tomorrow." It was a high-profile example of South Franklin Circle's Dialogues Series, which is sponsored by the Glenmede wealth management firm.
These convivial and stimulating occasions present thought leaders, authors, otherwise influential individuals, and political notables like Cleveland's first female mayor and Stokes, an old friend and political associate who happens to be the youngest son of Carl B. Stokes, the first African-American to be elected mayor of a major American city.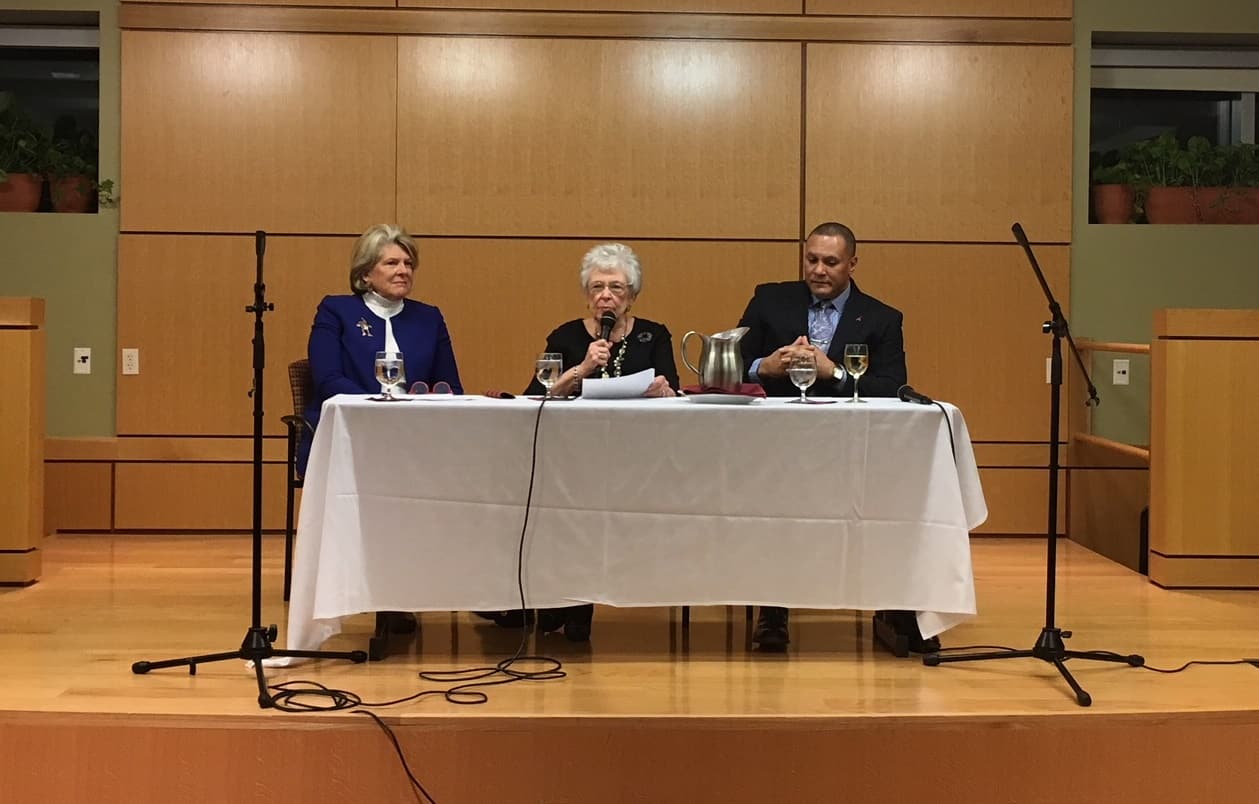 Carl's brother, Louis Stokes was the first African-American congressman elected from Ohio, serving 15 terms before retiring in 1999. Cordell Stokes spoke with pride about his father and uncle, the subjects of a major exhibition at the Cleveland History Center. Campbell did, too, noting she worked on behalf of Carl Stokes' first mayoral campaign in 1965, which he lost. He won two years later.
Campbell recalled how Heights Christian Church, which her family attends, hosted Martin Luther King Jr.'s first Cleveland-area appearance in 1965. Her family pushed for the King visit, which met resistance in the form of bomb threats, sham worries about faulty microphones, and possible rain. "We were proud to be standing for racial justice, but we were scared," said Campbell. Ultimately, King stood on the steps outside the Shaker Heights church, addressing 1,000 people.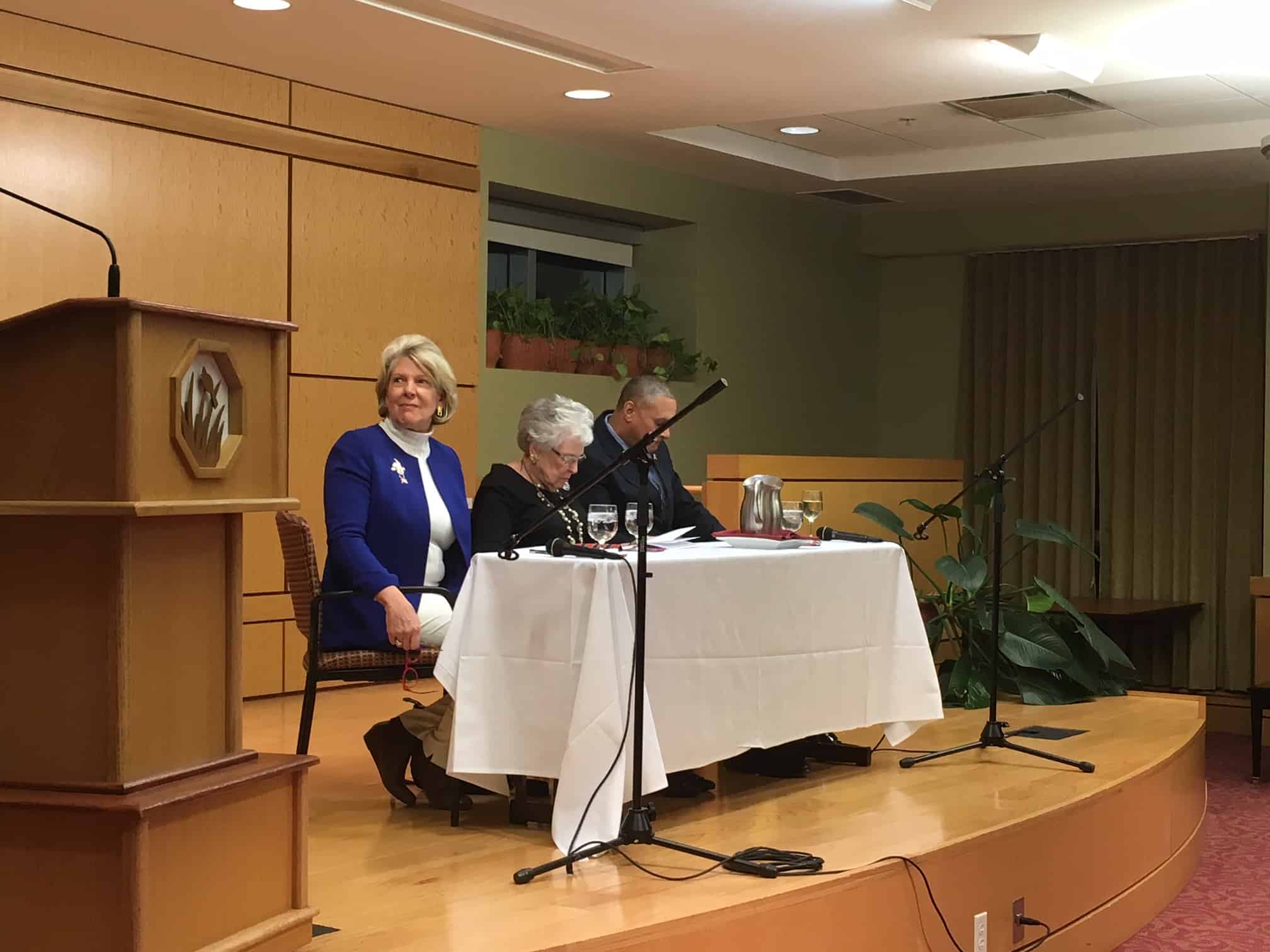 Campbell, who was mayor from 2002 to 2006, suggested that the fight for racial justice and the women's movement, the latter newly prominent because of a recent rash of sexual harassment incidents, are related. Neither struggle is resolved, said Campbell.
Stokes noted that during Cleveland's 2001 mayoral primary, when Campbell bested Raymond C. Pierce, a former civil rights executive with the federal Department of Education, the Rev. Otis Moss of Mount Olivet Baptist Church backed her, "against his own community."
He praised Campbell for reaching out to him when he lost his job at an aerospace company in Phoenix in the early 2000s. "This woman has been in the trenches from Day One," he said, calling his tribute a Valentine to Campbell.
Campbell, who gave a shout-out to Mary Boyle, whom she succeeded as a county commissioner, became chief of staff to former Sen. Mary Landrieu of Louisiana and is now director of the National Development Council. Stokes works in business development out of Cleveland and Las Vegas.
As for Cleveland itself, much work needs to be done, both suggested, citing a resurgence of downtown even as other neighborhoods remain deeply blighted. Their remarks touched on robotics, historic tax credits and how Columbus has regionalized, stimulating Franklin County's economy in a way Cuyahoga County and its 52 separate municipalities have not.