This post was originally published on GroundWorks Dance's Blog.
There is great empowerment in being able to express yourself. And when words are not easily at one's disposal, movement and music can do the "talking."
Residents at the Judson Park retirement and assisted living community had the unique opportunity to explore the creative process of dance during GroundWorks' Action/Reaction program. The partnership, in its third year, brought 20 Judson residents together with GroundWorks company artists Felise Bagley, Gemma Freitas Bender, Damien Highfield, Taylor Johnson and Tyler Ring.
"The program is wonderful for our residents, especially for those who have difficulty expressing themselves in words, so to do so in dance and music really expands their horizons and gives them a rich life," says Cathy Bryan, Coordinator of Creative Arts Therapy at Judson Park. "GroundWorks' Action/Reaction program adapts so beautifully to what we're all about."
The intimate setting provided fertile ground for company artists and Judson residents to collaborate using movement concepts as a springboard to explore the creative process of dance.
"Just the simple action of picking up your coffee cup in the morning, getting out of bed – all of these things that we do habitually –become ingrained in our muscles, but they are our stories," says GroundWorks artist Gemma Freitas Bender, who led the initial workshop. "Each person has a different story."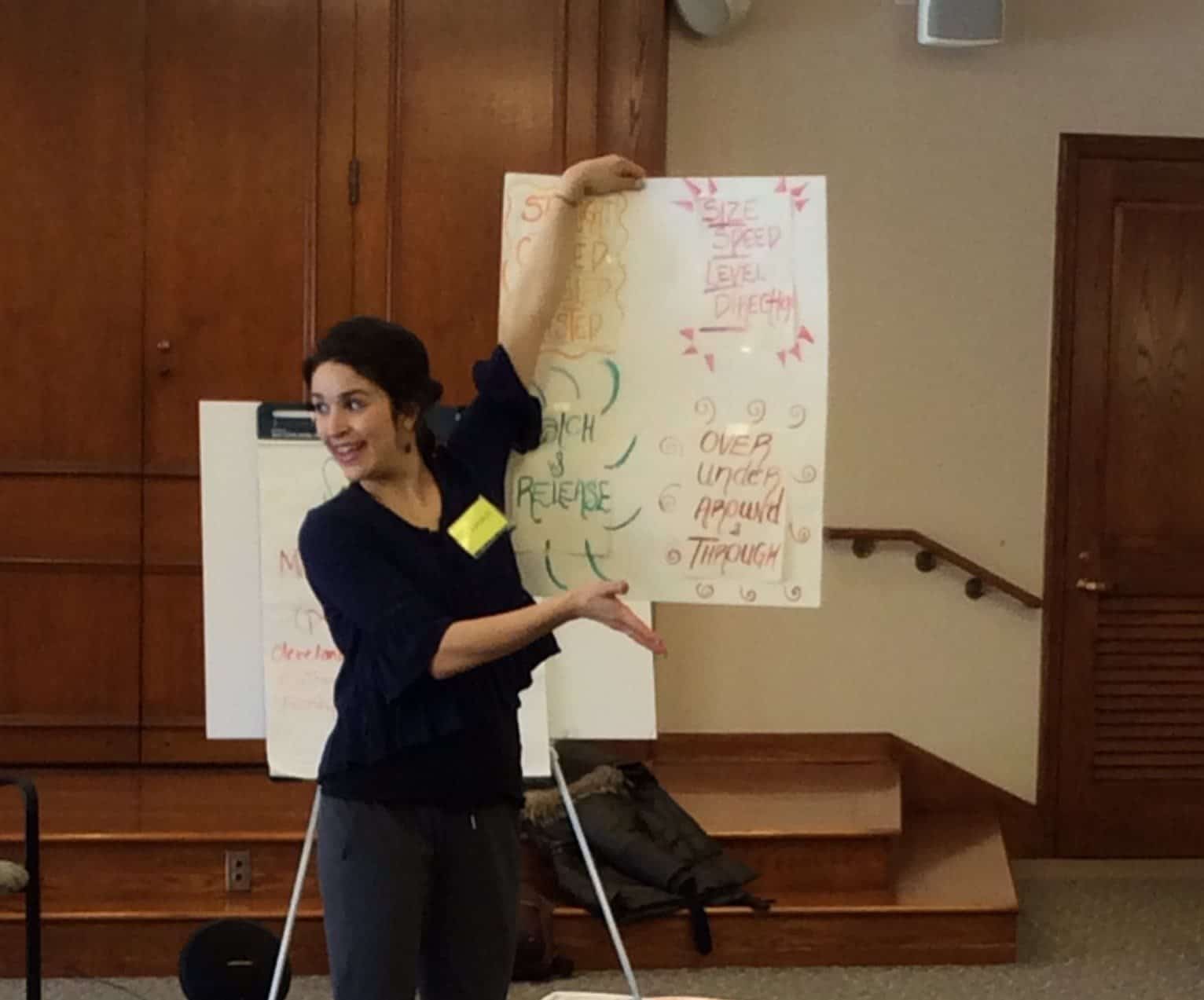 This year's program included Judson residents with moderate to significant memory loss and invited them to react to the experience "in the moment." Unique this year was the integration of family members in the creative process, as a way to increase the possibility of connecting with their loved ones in different ways.
The Action/Reaction program is organized in four parts, kicking off with a workshop at Judson led by GroundWorks artists where the residents learned about dance and movement, and how music is translated into movement. The second part included observing a GroundWorks rehearsal.
"It was so special to watch the dancers in their setting – to get up that close, to hear them breathing and feel the air rushing by as they danced – it was amazing," says Bryan. "It was very intimate. A real treat."
The third part of the program brought the residents to the Breen Center for the Performing Arts to attend a GroundWorks Spring Series performance on April 7. Rounded out with the fourth and final piece – the culminating event on May 19 at Judson Park in Cleveland Heights where the residents and their family members who participated were able to view the video created during the process.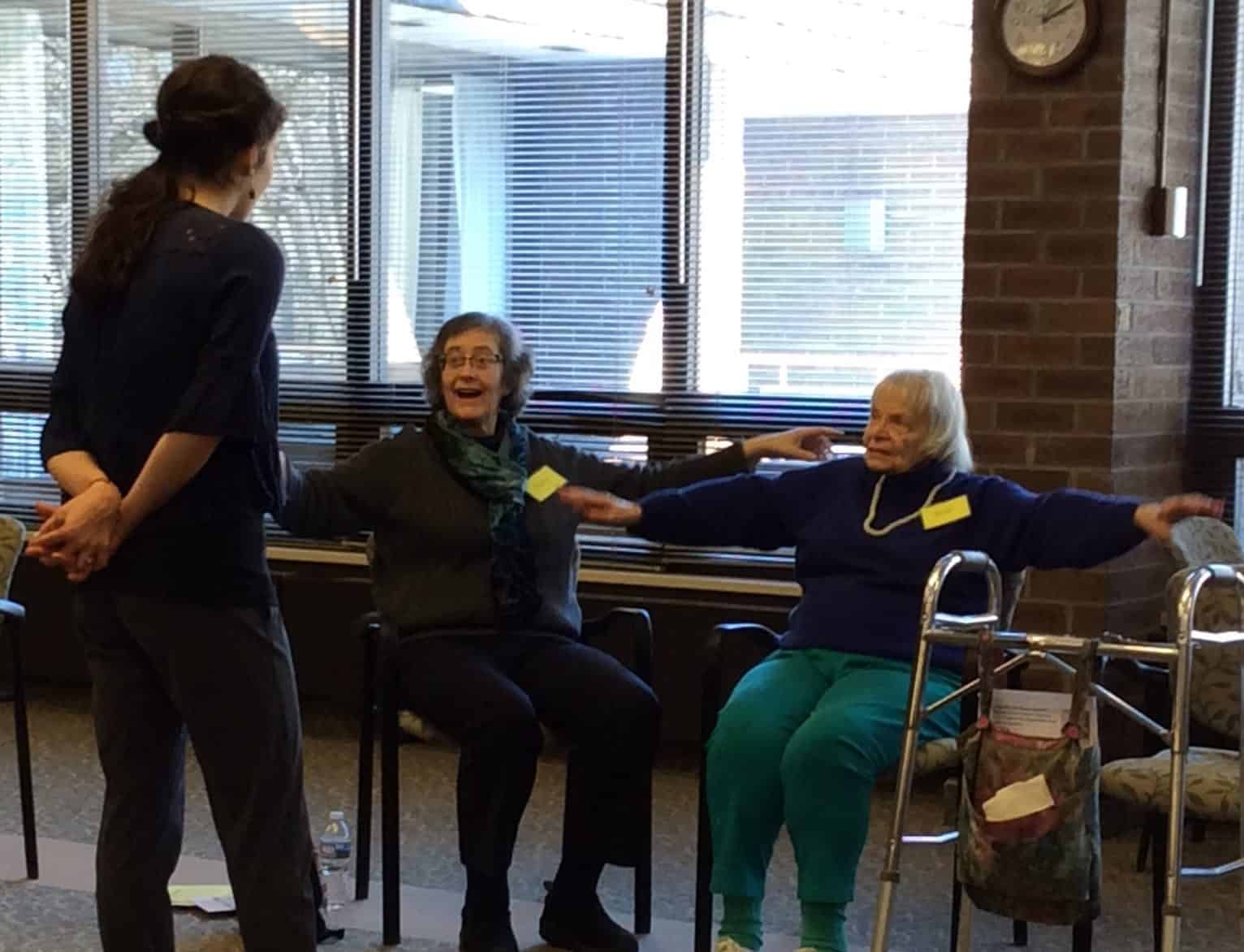 "Our people were just so focused and enamored and really touched by the dancers," says Bryan. "They were very inspired by the workshop and the family members were just flabbergasted that the residents – this husband and wife couple in particular – remembered all these movements. We were all just struck with how amazing these reactions were and look forward to what's in store next year."