2015 Smart Living Awards Winners
Now in its 10th consecutive year, the Judson Smart Living Awards honor people of all ages who are dedicated to the dynamic atmosphere of University Circle.
Individuals must be affiliated with a University Circle organization as an employee, volunteer, board member, client, recipient of services or a patron.
Winners are recognized in the following categories:
Arts
Education
Healthcare
Philanthropy
Volunteerism
And without further ado, here are your 2015 Smart Living Awards Winners:
Shirley Dawson, Arts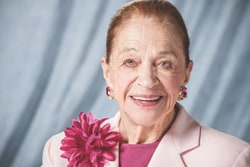 "The arts complete a person," says Shirley Dawson, who was raised to give time and talent to the community as a graduate of Hathaway Brown and Wellesley College. Brown is president elect of the Women's Committee of the Cleveland Orchestra, and has led fundraising campaigns for the organization along with focusing on growing membership and volunteer activity. "If something needs doing, you try your best to do it," she says simply.
Dawson, a supporter of the Cleveland International Piano Competition as a sponsor of its Audience Favorite Prize, says she is honored to sit on the board for the distinctive annual event, which brings great joy to the performers and attentive audience. "Everyone needs a little music in their soul to make them happy, and to help them understand that the world is a good place," Dawson says. "Music does that."
Dawson grew up in Cleveland not far from University Circle—she's the fourth generation in her family to be born and raised here, "and you don't find that very often," she quips. Dawson believes deeply in supporting arts organizations to help ensure their sustainability and vitality. "If we don't support the orchestra, how do we know it will stay?" she relates, emphasizing the richness that music brings to one's life.
"I was at Severance Hall last weekend, and I walked out of a performance and I just felt good," she says, laughing. "It's hard to describe—it's just an uplifting experience."
Dawson wants to be sure that future generations also get to experience the gift of music. A number of University Circle organizations are benefactors of her leadership, generosity and devotion, including the Musical Arts Association board and Cleveland Institute of Music Women's Committee board.
"I was brought up to be involved in the community," Dawson says. "If you are given blessings, you return them to the world."
---
Ken Chalker, Philanthropy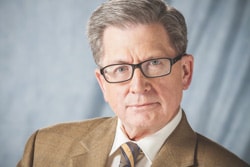 The doors are wide open—and rather than being an architecturally significant building that people walked by but didn't necessarily enter and explore, now the University Circle United Methodist Church has evolved into a place where important community conversations happen.
"People have told me many times for years, 'I've driven by that building and it's so beautiful, but I've never been inside,'" says Dr. Ken Chalker, pastor of this merged, urban congregation at 1919 E. 107th St. (at Chester).
Dr. Chalker is successfully working to change that. He believes that the church should be dynamic and diverse, a place where all people are welcome and a hub of support for the community, as well. And that's what's happening at Church in the Circle. Its community outreach includes programs like the monthly neighborhood lunch, and support of Holiday Circlefest and Parade the Circle.
Beyond that, the church provides regular meeting space for the NAACP, garden clubs and other community groups; and it is a performance venue for the Montessori High School Theater, Cleveland Orchestra Youth Chorus, and the Duffylit Dance Studio relocated from Shaker Heights to the church.
"The opportunity for a church to be part of the fabric of a community in a vital and responsible way is so important," Dr. Chalker says of Church in the Circle and its role in the extensive development of the surrounding neighborhoods.
At the same time, congregation members and visitors of the church can take in the rich cultural and community opportunities that University Circle offers, Dr. Chalker says. "They can see and experience what is absolutely fine in our community."
Dr. Chalker works to create a caring environment that enriches the human spirit—a place where thinkers and doers can gather, where community outreach is initiated, where people can give back. That's the ministry of philanthropy, and it's alive and well at Church in the Circle.
"Philanthropy is not just the giving of financial resources, but also your talents and your abilities and however you can invest that for the greater good, that creates energy," Dr. Chalker says. "No one will ever remember how much you make. But folks will never forget how much you give."
---
Dr. Marilyn Sanders Mobley, Education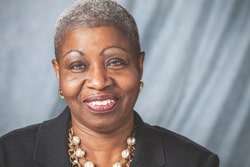 Being a good neighbor means seeing past race, gender, social class, faith—anything that could make one "different." As Vice President for Inclusion, Diversity and Equal Opportunity at Case Western Reserve University, Dr. Marilyn Sanders Mobley is a collaborator, visionary and strategic voice guiding the university and community toward inclusion success.
Her role is to sustain a welcoming environment for faculty, students, staff and alumni—but the impact of her work extends far beyond campus. "I appreciate ethics work and understand what it means for the university from which I earned my degree, to the community and to the nation," Dr. Mobley says. "I believe in community—I believe we are part of a larger global community."
With a Ph.D. in English, Dr. Mobley is a lover of literature and holds utmost respect for the human condition. "That is what prompted me to begin an African-American studies program at George Mason University in 1993," she says.
This work at George Mason put Dr. Mobley on the national radar, eventually drawing her from the university where she rose to associate provost for educational programs and a tenured English professor to Bennett College for Women in Greensboro, N.C., where she served as provost. Dr. Mobley joined CWRU in 2009 when she was appointed to the inaugural cabinet-level position.
For Dr. Mobley, this meant coming home to Northeast Ohio, and she has welcomed the opportunity to dive into the cultural melting pot at University Circle and enjoy the arts institutions while doing her good work.
"Case is a dynamic part of the University Circle area," she points out. "I saw what I could contribute and we know we can do better in terms of diversity, faculty, staff and hiring and I have been part of that with a diversity strategic action plan."
CWRU, Dr. Mobley says, is a model for how to "be engaged in the community." And diving into community is natural for Dr. Mobley, whose parents were "social justice warriors," she says, active in Akron's NAACP. Dr. Mobley maintains those ties as a lay minister at Arlington Church of God in Akron. "I have a strong faith tradition," she says.
Meanwhile, in her role at CWRU, Dr. Mobley is living out its vision statement to advance diversity through inclusive thinking, mindful learning and transformative dialogue. "I care about courageous conversations," she says. "We can begin paying attention to who our neighbors are so we can get into the good place of excellence and success together."
---
Diala Abboud, Volunteerism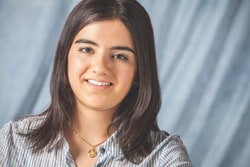 "I'll help out." Diala (Didi) Abboud's simple offer was the seed of a growing pursuit and passion for giving back. The junior at Montessori High School in University Circle dedicates her free time to coordinating service projects and volunteering for organizations, including Cleveland Clinic Children's Hospital for Rehabilitation.
Today, she serves as her school's service manager, prompted by a request to help organize a service day her freshman year. "I had wanted to do service work for a while," Abboud says, adding that she started working in the school's garden.
Then, she got more involved, helping organize service days that support projects and organizations in the Circle, including Magnolia Clubhouse, the Transplant House of Cleveland, Western Reserve Historical Society, Judson Manor and others. "Service days are a mix of on- and off-campus projects, from cleaning up classrooms and helping in the garden to partnering with institutions in University Circle like The Botanical Garden and Cleveland Museum of Art," Abboud explains.
"What we really want to do is establish great relationships with University Circle institutions so we can get to know them better," she says, relating that what she loves most about volunteering is "just giving."
"It makes me happy to see the reactions of people we help, and that simple things make them so happy," she says, recalling the time she and fellow students volunteered at the Ronald McDonald House of Cleveland, making breakfast for families. "I definitely don't do service to get any rewards," she says, humbled by the recognition. "I just want to make people's lives better."
As service manager at Montessori High School, Abboud organizes about four projects each semester that the student body can take part in to give back their time and talent. She planned and executed food drives for University Circle Inc.'s Hike Against Hunger and the City Mission. And she's always thinking of new ideas. When she learned about Soles4Souls, she organized a student barefoot walk for awareness.
The Cleveland Children's Museum learned about this effort and partnered with MHS; Abboud launched a campaign and collected more than 300 pairs of shoes to donate to those in need.
As she maps out her future, Abboud says service will always be a key part her life. "I would like to eventually join the Peace Corps, and I know I will be dedicated to service in college," she says.
---
Dr. Patricia Moore Smith, Healthcare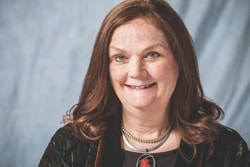 Inspiring medical students to pursue careers in family medicine is so important for the healthcare field, says Dr. Patricia Moore Smith, adding, "It's great to give full service to those who really need care."
Dr. Moore and husband Dr. Charles Kent Smith endowed a Chair of Medical Student Education at Case Western Reserve University (CWRU) School of Medicine, with a goal to "inspire students to go into family medicine," she says, proud of the newly created position.
Dr. Moore has led a fulfilling and engaging role in her 40-plus year career, as a dedicated teacher, devoted family medicine doctor, healthcare advocate through her medical educational initiatives, and philanthropist through efforts such as the endowment. She's committed and enthusiastic—and her efforts rooted in University Circle have touched students, doctors and patients close to home and across the globe.
"What I have always loved about working with students is that you can see them growing into being doctors and building their confidence as they care for patients," says Dr. Moore, who says her patients know her as a dedicated preceptor and if she was without a student, they often would ask, "Where is your shadow?"
Dr. Moore served on the faculty of CWRU School of Medicine's Department of Family Medicine and Community Health for more than 25 years, and she garnered the Outstanding Medical Student Teaching award. Her work in fostering interest in family medicine careers includes initiating a Clerkship in Family Medicine and starting an area of concentration program in Family Medicine. During her tenure in these roles, as many as 25 percent of medical students chose family medicine careers.
Outside of the Circle, Dr. Moore's medical education efforts have included developing an international opportunity for Lerner College of Medicine and CWRU medical students in Peru. She has traveled to Peru for the past six years, and she is a sponsor for the China Exchange Program to recruit and prepare CWRU students to study in China. "International experiences are eye-opening and really wonderful," she says.
---
Chris Ronayne, Leadership in University Circle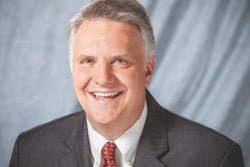 In celebration of its 10th annual Smart Living Awards, Judson is establishing a new honor that recognizes committed University Circle leaders who work to elevate the community's role as an international center of arts, medicine and education. The distinguished Leadership in University Circle award acknowledges a tastemaker, a change-maker, a visionary who is devoted to fostering Smart Living in the Circle. This year's inaugural award winner is Chris Ronayne, president, University Circle Inc.
University Circle is a national showcase of how arts, academic and medical institutions collaborate to create a rich cultural fabric. Leading the charge of the non-profit community service institution that develops and advocates for University Circle as a world-class innovation center is Chris Ronayne, president of University Circle Inc.
Ronayne speaks about the "complete neighborhood" that University Circle is evolving toward, similar to how the diverse urban district was at the turn of the 20th century. "We have quite literally experienced the rise and fall, and rise again of a great American place," he says of the Circle, crediting Judson's Smart Living framework for pioneering the re-establishment of the neighborhood as a vibrant place to live. "With that leadership, we have been able to leverage the growth of the district, particularly in the 'eds, meds and arts' and turn it into a high-growth residential district."
Ronayne says today's extensive development of University Circle takes a "cue from the past, when 100 years ago people lived in urbane, vibrant districts where they could walk down Euclid Avenue."
Further, University Circle is a place where people of all ages from all places convene. The international and intergenerational population adds to the richness of the community, he says. "It gives you that texture that translates into great restaurants and unique retailers and draws in people who like eclectic diversity."
To forward this growth, Ronayne and UCI partner with more than 40 member institutions to oversee the growth and direction of Ohio's fastest growing employment district. UCI provides community planning, development, education, marketing, police and other shared services.
Ronayne served as the City of Cleveland planning director before joining UCI as its president in 2005. He speaks at urban development seminars and forums across the country and internationally—he's passionate about University Circle and sharing its success story, a constant work in progress.
Of moving into a robust district like University Circle, Ronayne says Judson has helped people recognize, "This is a really smart way to live."