Introduction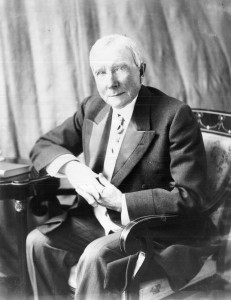 Since 1906, Judson has been guided by and has served an amazing, dynamic cadre of people, those who have discovered plenty to celebrate about aging.
It was Cleveland's gilded age, when Italianate mansions lined Euclid Avenue and the city's early industrialists, fresh from celebrating the city's centennial, embarked on massive charitable endeavors that would eventually lead to University Circle and Rockefeller Park.
But just down Euclid Avenue at the Euclid Avenue Baptist Church, the Women's Social Bible class met to discuss one Mrs. Sarah T. Garlock. She was elderly and ill and had no family, home or financial resources. She had been hospitalized at Deaconess and the women wondered how they could care for her.
She needed a home and looking after, and at her age she was not the only woman in need of such care. The women mobilized a capital campaign and one of the church's own, John D. Rockefeller, stepped in and gave them $5,000 toward the purchase of a home at 3334 Prospect Ave. It became known as the Baptist Home of Northern Ohio. Its mission: "to accommodate the aged of whom half a score have found it as restful as the 'shadow of a great rock in a weary land.' "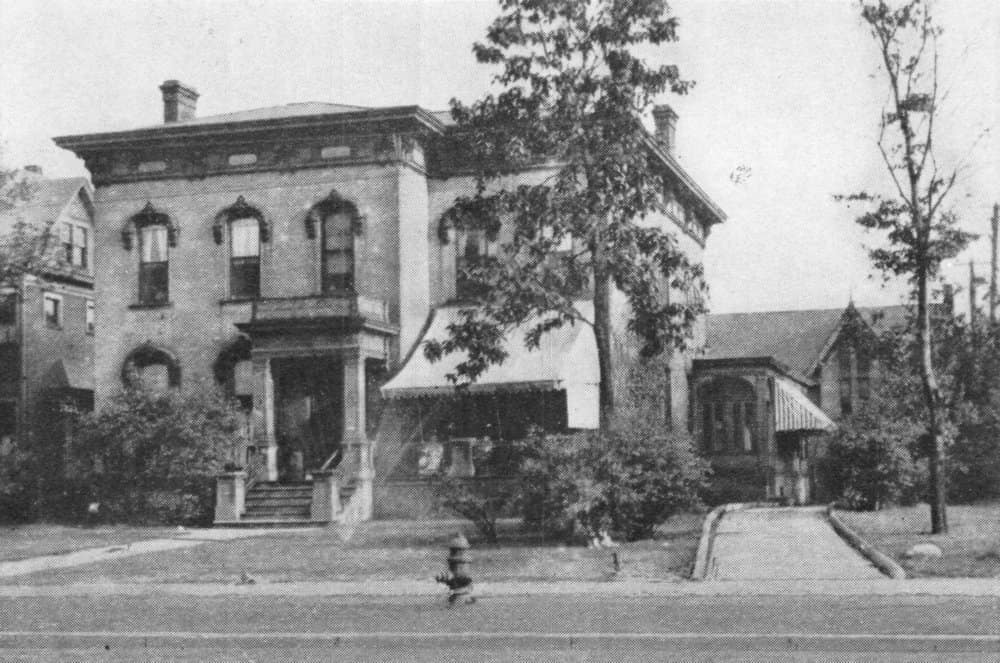 The six women who lived there had a home with a "contented and congenial atmosphere" for the remainder of their lives. Recognizing the need for caring for the elderly, the women of Euclid Avenue Baptist Church were joined by churches of other denominations, donating money, furniture and provisions.
Before long the need for services outgrew the brick Victorian home and so in 1919 the ladies moved to a home at 8903 Cedar Ave. That home provided 27 women with a place to live.
Also in 1919, just up Cedar Hill from the Baptist Home, Warren Bicknell, president of Cleveland Construction, was building his dream home—a reproduction 17th-century Jacobean English manor house—in the neighborhood known as Ambler Heights. The house was impressive, with 18 fireplaces, a massive oak door with wooden carvings, a secret passage to the wine cellar and a ballroom on the third floor. It cost him $400,000 to build and included a sunken garden designed by Central Park landscape architect, Frederick Olmsted.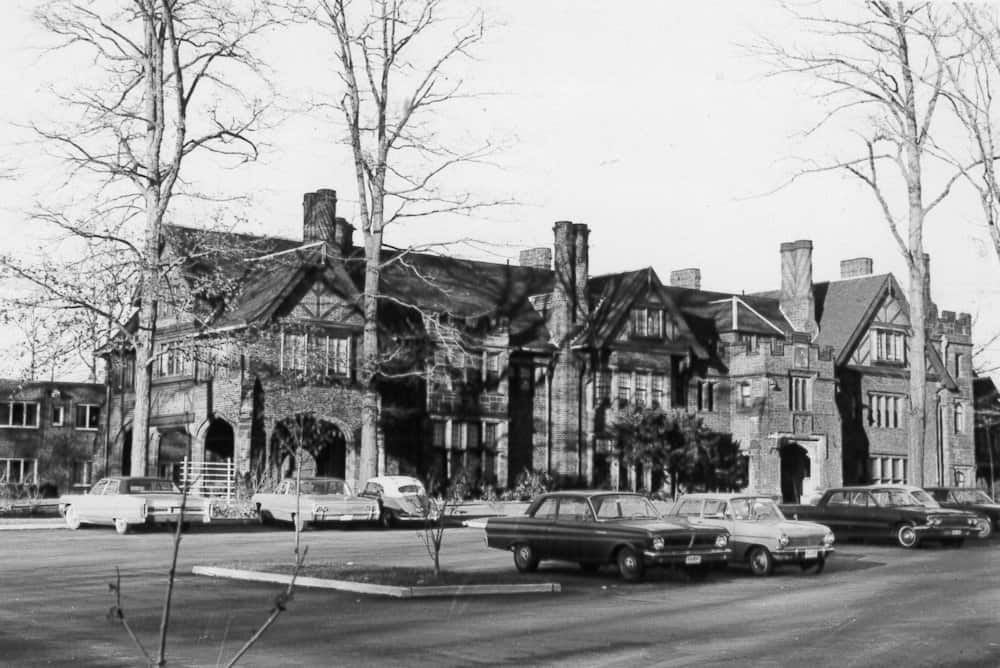 The brick and sandstone gabled Tudor was home to spectacular garden parties attended by Cleveland's elite, many of whom lived in the neighborhood. It was a fitting lifestyle for the man whose company built Cleveland Public Library and the Palace Theater. By 1939, the Baptist Home on Cedar was becoming crowded and unlivable. After its heyday, the Bicknell Mansion was on the market.
For a paltry $50,000, the Baptist Home of Northern Ohio became the owners of the opulent home, turning the former master suite and the third-floor ballroom into apartments.
Situated on seven acres atop the bluff on Cedar Hill, the Bicknell Mansion gave the Baptist Home plenty of space for its women and for future expansion. It was renamed the Baptist Home of Ohio in 1941 and eventually saw the additions of Mouat and Milner Hall in 1950 and 1951. The 10-story Jordan Gardner apartments were dedicated in 1974 and the entire community was renamed Judson Park in honor of Adoniram Judson, an American Baptist missionary working in Burma from 1812-1850.
Throughout its history, Judson has been at the forefront of providing smart living choices for Clevelanders as they age, reinforcing the importance of physical exercise, cognitive stimulation and social engagement. From its inception, Judson gave individuals a choice about how to live out their days.
Judson maintained a host of programming and health and wellness services for its independent, assisted living and skilled nursing residents. But the leadership was always looking for ways to improve services and expand choices for its residents.
Down the hill at E. 107th and Chester Avenue, Wade Park Manor opened as a luxury residential hotel in 1923. It catered to Severance Hall musicians, business and political leaders and celebrities visiting Cleveland. Guests included Dwight D. Eisenhower, Walt Disney and Jack Benny.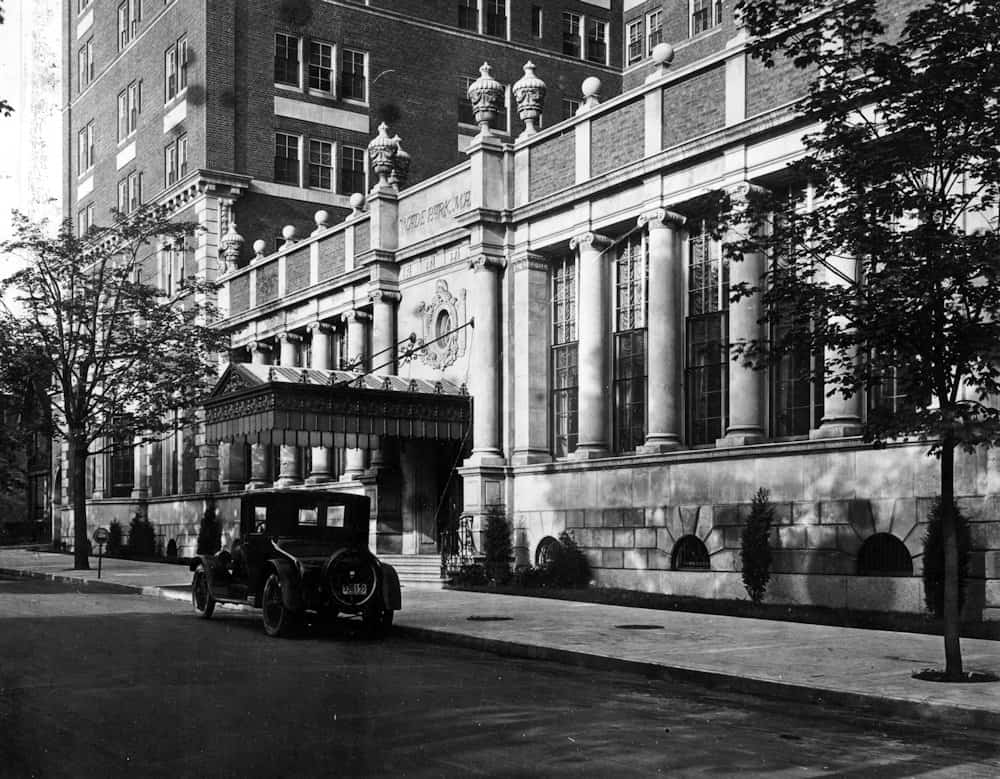 After years of hosting Cleveland's upper crust, the Christian Residences Foundation, a nonprofit nonsectarian community organization comprised of seven area churches, purchased Wade Park Manor in 1964.
By 1983, the Christian Residences Foundation was struggling to fill the Manor. The once-elegant hotel was now in dire need of renovation. And its residents were in need of some additional services.
Through the leadership of the board and staff and the support of the community, Judson assumed ownership of the Manor. It quickly launched a capital campaign to fund the addition of kitchens to the apartments and other renovations.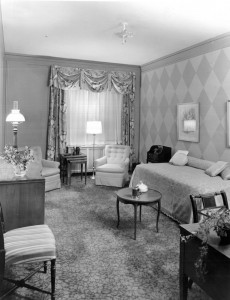 Acquiring the Manor gave Judson the opportunity to fill a need it had identified for those residents who fell in between independent living and skilled nursing care. When the Manor was renovated, Judson dedicated two floors to residents requiring assisted living. And with the addition of the Manor, the organization became known as Judson Retirement Community in 1984.
In the mid-1970s, the late Ruth Wismar pioneered the concept of Health Maintenance, fostering an environment and a philosophy in which Judson was not going to wait until its residents were candidates for skilled care before becoming concerned with their health. Rather, it sought proactive ways to encourage maintenance of health and exercise; preventive interventions; early detection and successful management of chronic conditions.
By addressing the aging process in its entirety, Judson was able to provide its residents with a continuum of services that gave them the choice to live as independently as possible for as long as possible. Its emphasis on extra support and understanding how to manage chronic conditions, Judson has helped many residents avoid a premature move to skilled nursing care.
In the early 1980s, Judson began realizing a continuum "without walls" when it took on it first home care case with the Bruening family. Word spread about the quality of in-home care Judson could provide, and by 1985 the organization founded Judson Home Care.
As medical professionals began to better understand our brains' function as we age, Judson professionals turned that knowledge into new and better ways of caring for those residents through its memory support program.
Skilled care also was changing and by 1991, Judson opened the state-of-the-art Bruening Health Center, now known as the Judson Health Center, which not only set a new standard for skilled nursing care, but with the addition of a pool it gave Judson the chance to open its doors wider to the community.
With Bruening, Judson completed its continuum and by 1994 it was named one of the best Continuing Care Retirement Communities (CCRC) in America by New Choices for Retirement Living.
In 2006, Judson launched the membership program, Judson at Home. Members access a variety of Judson's programs and services while living in their own homes. The flexible and affordable program offers security for those who plan to take charge of their successful aging.
Judson expanded further in 2009, opening South Franklin Circle in the Chagrin Valley. The 90-acre, active retirement community provides independent living apartments, town homes, garden homes and cottages. Crane House provides rehabilitation services to independent living residents, as well as assisted living and memory support services.
Since 1906, Judson has benefited from forward thinking and compassion in offering smart choices for its residents. And it continues to forge an ever-widening network of community partnerships — something that Judson has nurtured from its very beginning.