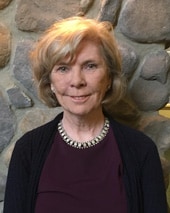 Sally Moennich,
Vice President, Judson at Home
Sally Moennich loves finding creative solutions to problems, and she is inspired by members of Judson at Home. "They're smart, proactive, forward-thinking individuals taking charge of their lives to stay healthy and ahead of aging issues," she says.
Sally oversees Judson's Smart Living Professionals, and she came to Judson after working for more than 20 years for the Visiting Nurse Association (VNA) Healthcare Partners of Ohio. She served as their chief of clinical partnerships and executive director of VNA Home Assist. Sally is a nurse by training, and she was attracted to Judson because of its long-standing reputation for quality and the innovative Judson at Home concept.
She compares Judson's home programs as a tether, with Judson at one end and the family at the other. There's a strong tie with supportive resources that families can reach when needs arise. Through this relationship, Judson associates get to know members and can provide meaningful, personalized service at every stage in the care continuum. "They have confidence that we are there when they need us," she says.
---
Frank Ondus,
Vice President of Community Wellness
Exercise and wellness can prevent injuries and help older adults age at home. Frank Ondus calls this "pre-hab"—building strength, improving balance and increasing overall health so members can prevent falls and bounce back faster from physical setbacks. Frank conducts fitness evaluations and orients Judson at Home members to Judson's fitness and wellness offerings, encouraging involvement.
"Members have 100 percent access to our programs and facilities as part of Judson at Home, giving them an opportunity to exercise at home and at Judson," Frank says.
Frank has a masters degree in exercise physiology and sports medicine, and prior to joining Judson in 2008, he spent his career in the wellness industry as a health club fitness director, general manager for Medical Mutual's Wellness Center, an executive director at two YMCAs, and faculty member at Cleveland State University (CSU) in the Health, Physical Education and Recreation Department. Frank is a certified athletic trainer for CSU and Bowling Green State University's sports medicine departments.
"We take a proactive approach to managing the aging process with our wellness programs and facilities," he says, adding that he helps Judson members set and achieve their goals.
---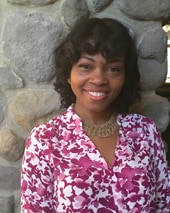 Delisha Scott,
Judson Home Care and Hospice RN
During the past decade, Delisha Scott has served as a nurse in every Judson facility, working every shift. She was a nurse supervisor of Judson Park. "I have worked in every capacity, which makes me uniquely qualified for the position I'm in now because I have literally seen every one in every level of care at Judson," she says.
Delisha, who is a registered nurse with a degree from the University of Akron, initially was introduced to Judson through a nurse staffing agency. "It took me no time to figure out this was where I wanted to be," she says.
She joined the Judson at Home team in 2013, and what she loves about the role is the opportunity to get to know members, their backgrounds and their families. "You know that person as a whole," she says.
Delisha, who is the community nurse at South Franklin Circle, conducts nursing assessments for Judson Home Care. Because she gets to know members "from the beginning," she can help guide them as they age.
Outside of Judson, Delisha enjoys travel. "I try to go just about anywhere," she says. Some trips include San Diego, Calif.; Washington D.C.; Atlanta, Ga.; Chicago, Ill.; and Canada. She lives in Warrensville Heights, and has three college-aged daughters and a 9-year old son. Meanwhile, Delisha is currently pursuing a masters degree in nursing. "I hope when I get older, someone like those on our staff will be there to help me," she says, proud of the fact that Judson associates care for members like they're family.
---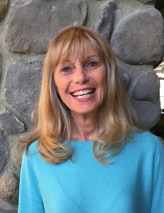 Jan Bohinc,
Smart Living Professional / Hospice Social Worker
In 2006, Jan Bohinc joined the team at Judson at Home following extensive experience in the field of aging, including six years as a program director at the Alzheimer's Association Cleveland Area chapter, which is nationally recognized for its pioneering programming for individuals with memory loss and their families. She also dedicated 10 years of her career to the Benjamin Rose Institute, a national leader in geriatrics.
Jan's formal training includes a masters in social science administration from the Mandel School for Applied Social Sciences. At Judson, Jan served as director of Judson at Home. Today, she provides social work services for the hospice program and Judson at Home, while also serving as a Smart Living Professional, helping clients meet daily needs. She visits new members and conducts annual social work assessments.
"I enjoy the people I meet, who are interesting and have lived very full, rich lives," Jan says. "They have wonderful stories to tell."
Jan, who lives in Gates Mills, enjoys the outdoors—biking, cross-country skiing, hiking, gardening and walking. She loves to learn, read, attend concerts, visit museums and see plays. And, she enjoys spending time with her husband, two grown children and friends.